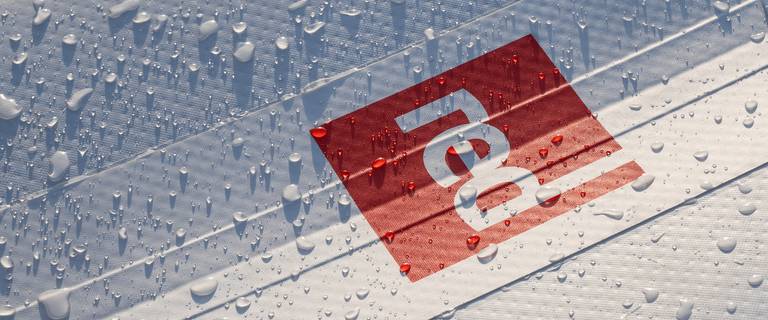 MSL
NOT ALL BOARDS ARE CREATED EQUAL
Inflatable Paddle Board Construction – quality runs deep...
As the pioneers of inflatable paddleboards back in 2008, we've seen it all when it comes to construction processes, techniques and materials. That's why we produce every board in our own private facility, to our specific specifications. It means we have complete control over the design and construction process, creating boards without compromise.
MSL – OUR UNIQUE FORMULA.
Exclusive to Red Paddle Co boards, Monocoque Structural Laminate (MSL®) is the industry-leading drop-stitch material. MSL® is our trademark 'secret sauce', made to our exacting specifications to deliver unrivalled stiffness and total confidence on the water. MSL® comprises a reinforced outer shell (monocoque) that's machine welded to a high-density structural core to produce a super-durable material that works as one. So that shell is constructed of a fully integrated 4-ply laminate.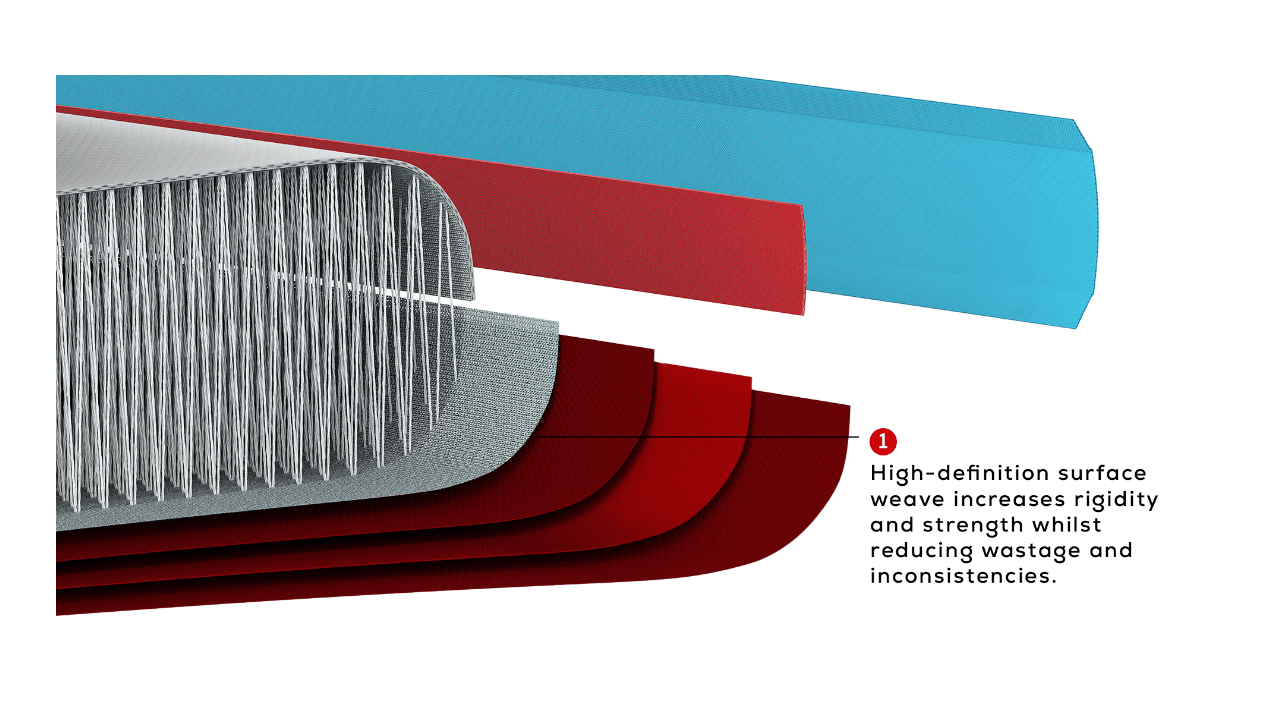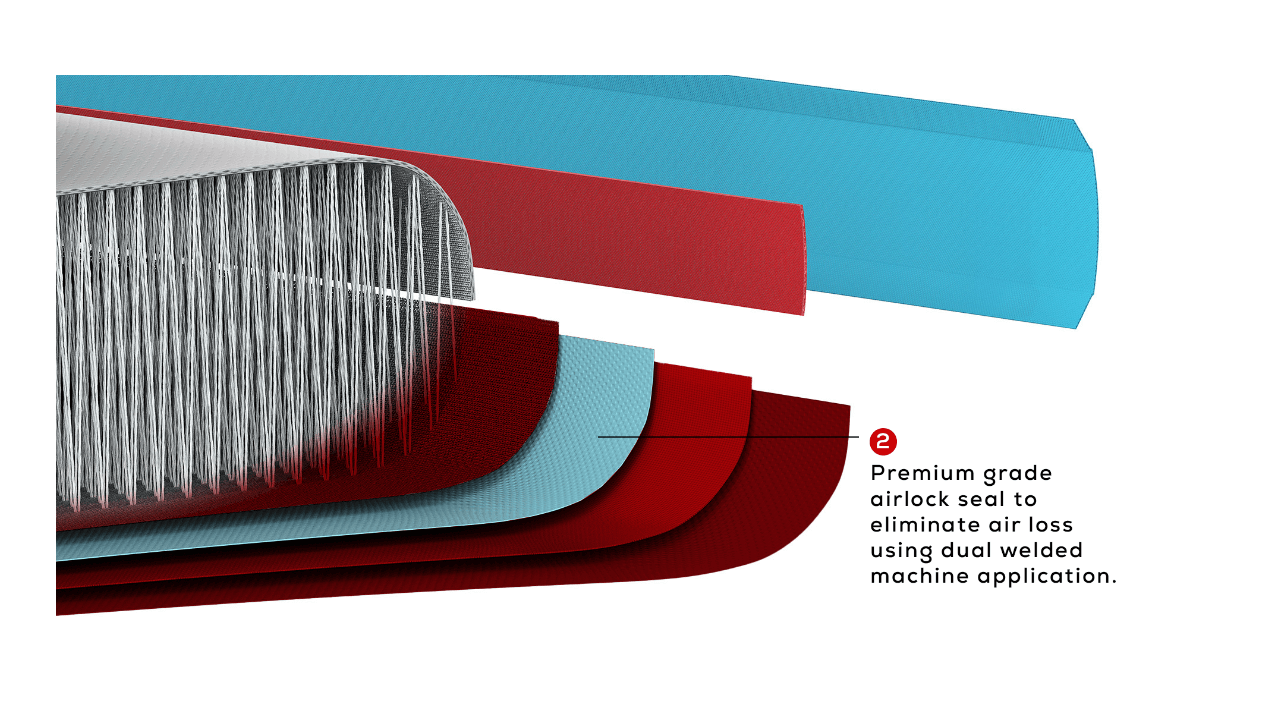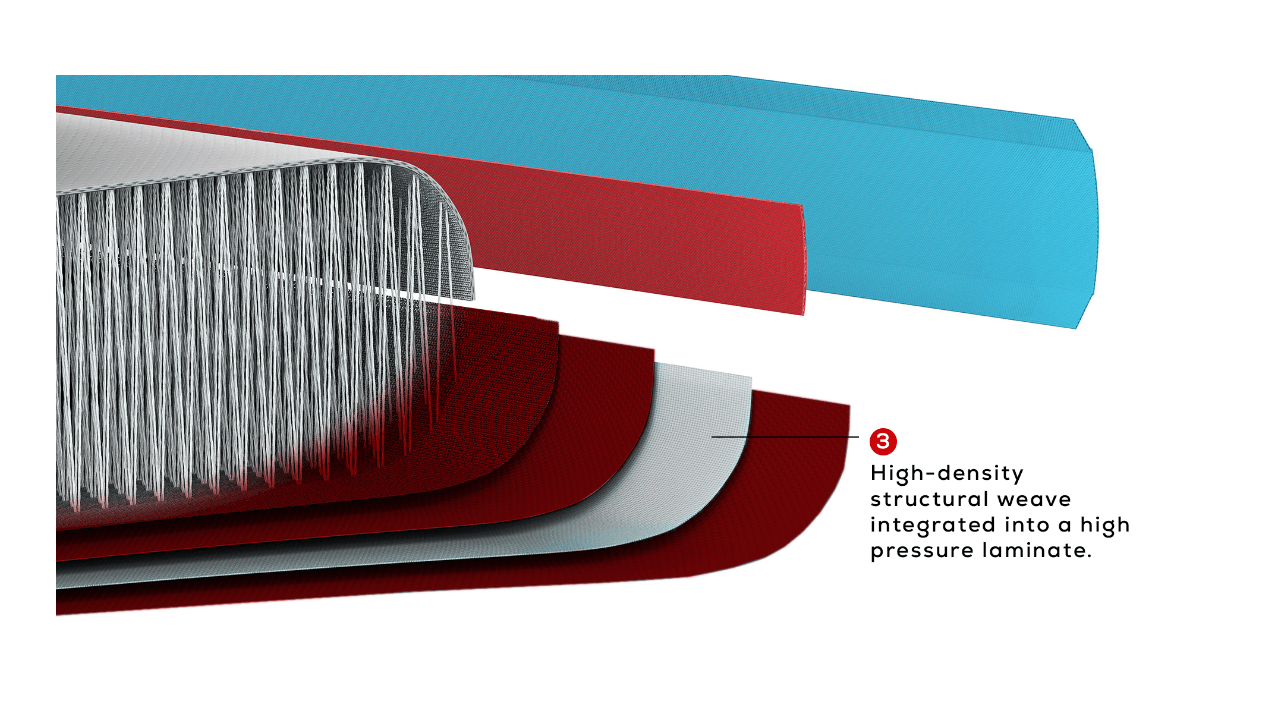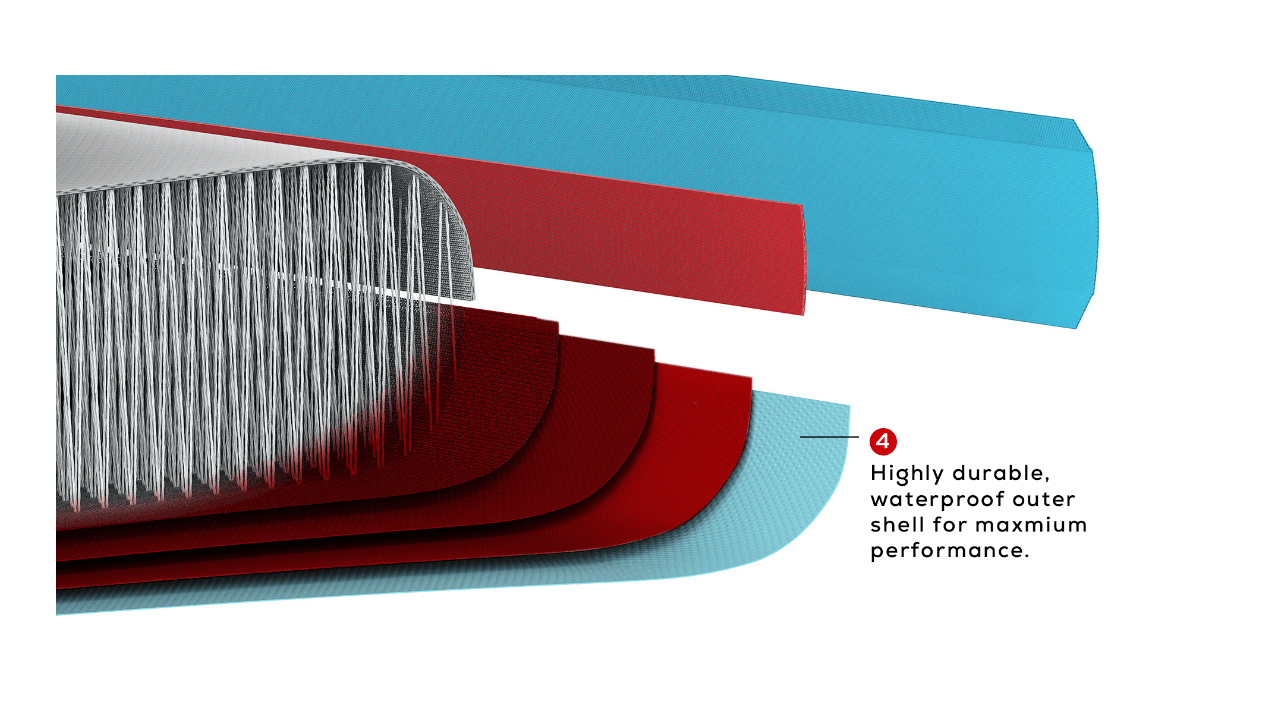 MADE FOR PURPOSE
MSL® comes in different forms based on the desired performance of each and every Red Paddle Co board.
MSL: ROCK SOLID STIFFNESS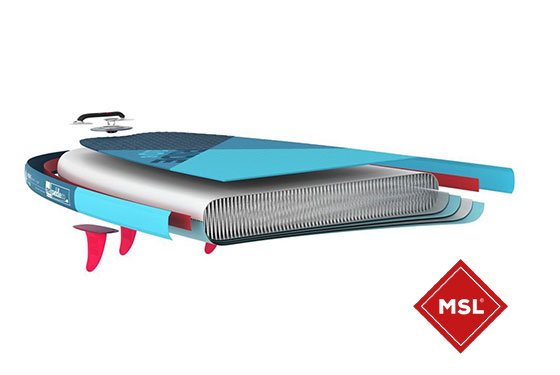 MSL: ROCK SOLID STIFFNESS
A reinforced outer coating featuring a sophisticated laminate PVC that's machine welded to the drop-stitch core, saving weight and removing the need for adhesives. It also keeps your board looking great for longer.
MSL800: SUPERLIGHT STIFFNESS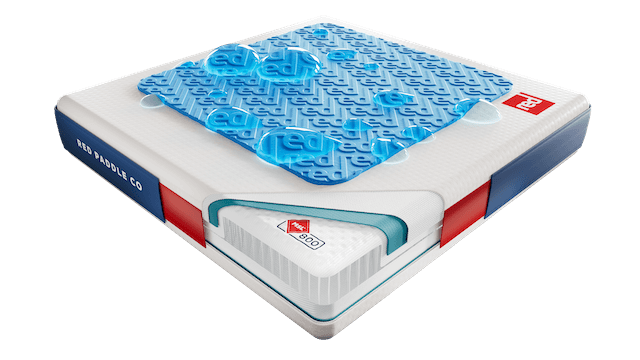 MSL800: SUPERLIGHT STIFFNESS
At 800g/m2 lighter than 'standard' MSL®, MSL®800 utilises a refined weave pattern to increase stiffness and save weight without impacting durability by minimising the inner welded layer of PVC substrate.
MSL1000: COMPACT PERFORMANCE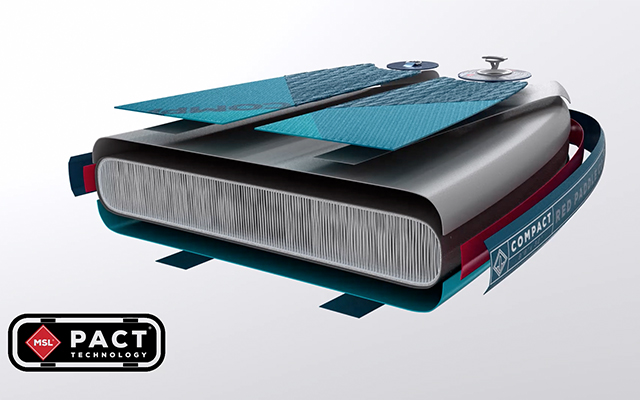 MSL1000: COMPACT PERFORMANCE
A unique weave process and high-definition fibre matrix create a highly malleable, featherlight construction with improved eco credentials. MSL®1000 allows you to take your board pretty much anywhere.
MSL® TOUGH: Heavy duty durability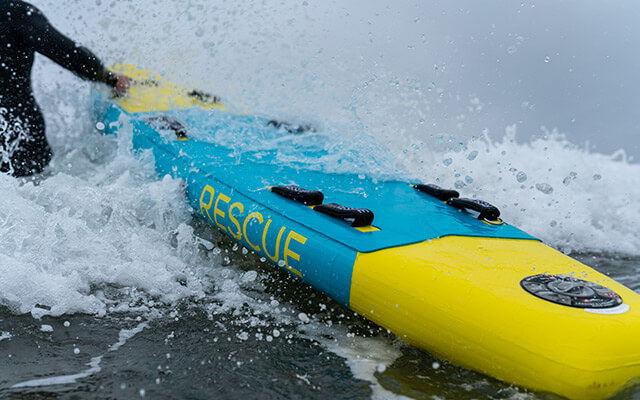 MSL® TOUGH: Heavy duty durability
MSL®TOUGH is a super-durable material with increased outer coating used in our inflatable rescue boards. Designed for lifesaving professionals to withstand harsh environments and heavy surf.