Return to blog
2021's Top 7 Adventurous Staycation Ideas For Couples
Brand
Places
Stories
Posted by Luke Green
It's great to see that lockdown restrictions are beginning to ease here in the UK, however we're still not entirely sure what summer travel in 2021 is going to look like. With this in mind, many couples are understandably opting to stay put this summer, but this certainly doesn't mean they'll have any less fun.
Although we can't promise roaring sunshine everyday, we can guarantee that our fun-packed staycation ideas for couples will ensure you have the best summer without so much as stepping near an airport. Let's take a look at some of our favourite ideas!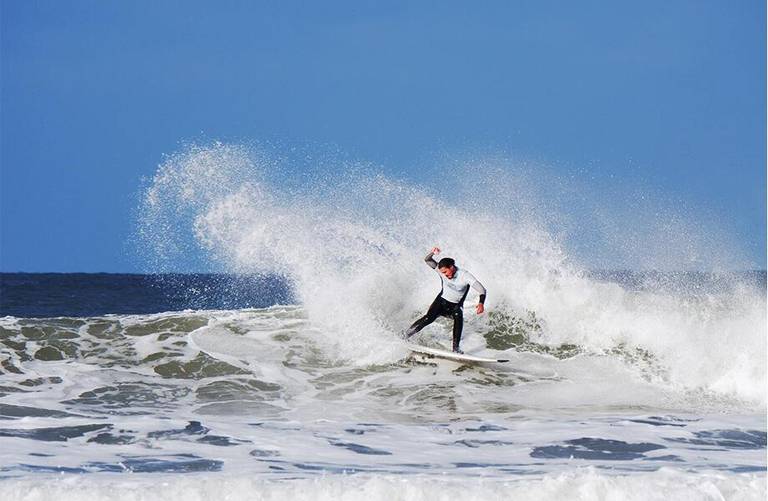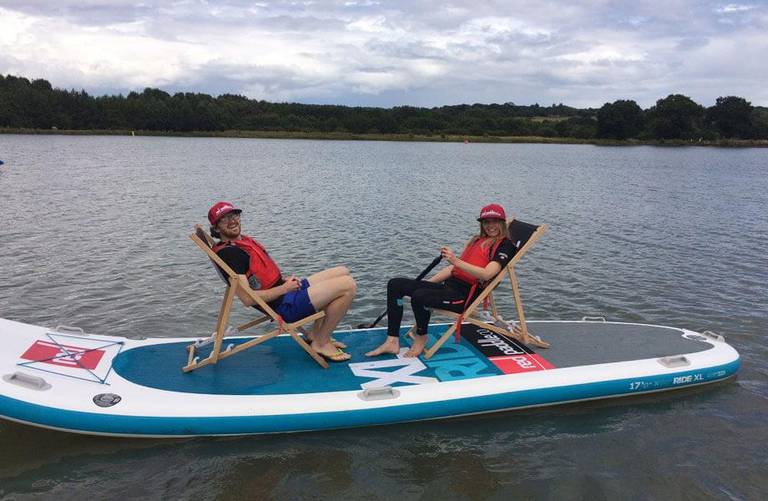 Try Out A New Activity Or Sport
One of our most recommended staycation ideas for couples 2021 is to try something new together. Summer is the perfect time to finally start the activity you've been thinking about trying for ages or simply picking a new activity at random. You never know, you may discover your new favourite hobby! As the weather gets better, summer is a particularly great time to try out watersports. Whether it's kayaking, paddle boarding, surfing (the list goes on!) that you're looking to try out, it's easy to find beginner's sessions where you can learn the basics.
Complete A Bucket List Item
Just because you can't get abroad this summer doesn't mean you can't tick items off your bucket list. There are so many bucket list items that can be completed in the uk from skydiving to riding in a hot air balloon. What's even better is that you can do many of these activities as a couple, even bungee jumping! Incredible experiences like this make fantastic staycation ideas for couples as they give both of you something to look back on in years to come.
Go Wild Camping
Get back to nature by setting up camp in the sticks for a night. Wild camping is the perfect way to escape the crowds, and spend a romantic evening under the stars. Just make sure you have permission to camp in your intended spot and take everything you need to cook up a storm for dinner in the evening. Stay local or try out a new spot elsewhere in the UK.
Or Camp In Your Back Garden…
The epitome of a 'staycation', camping in your back garden is a really fun way to spend a night without having to leave home. It's one of our favourite staycation ideas for couples in 2021 because it's such a simple idea, but one that provides so much fun. Set up a cosy campsite, with plenty of blankets and cushions, cook up some great food, grab a drink and kickback. You could even set up an outdoor cinema and enjoy a film under the stars.
Be Tourists In Your Own Town
Of all our staycation ideas for couples, this is probably the one that requires the most creativity but provides a lot of fun. When you spend every day in your hometown it can be all too easy to ignore all the sights and features that make it so great. This summer, why not rediscover it? Visit the museums, landmarks and green spaces that you hardly ever go to and explore the streets that you've never had reason to walk down before - it's bound to make you rediscover your love for the place.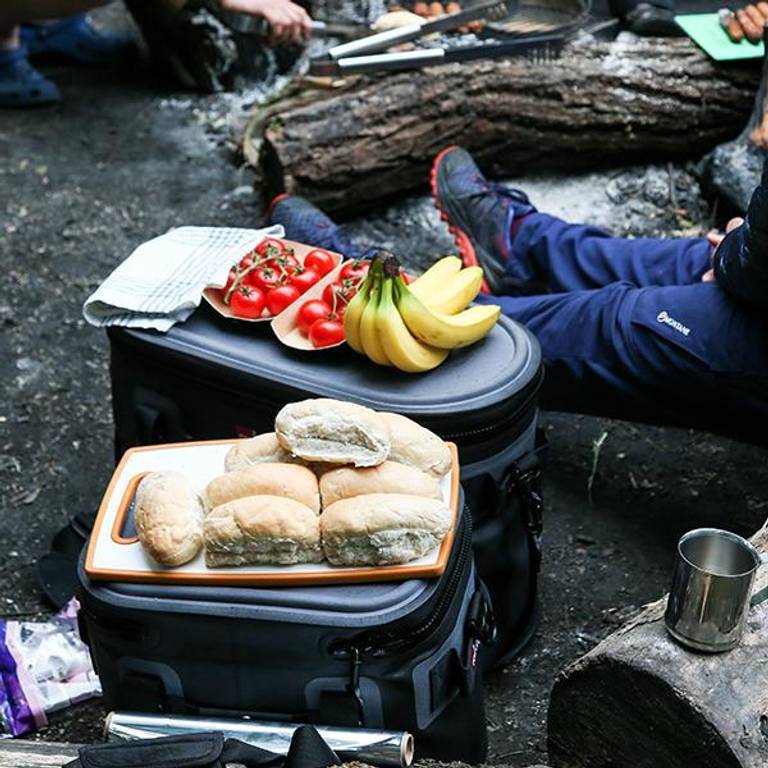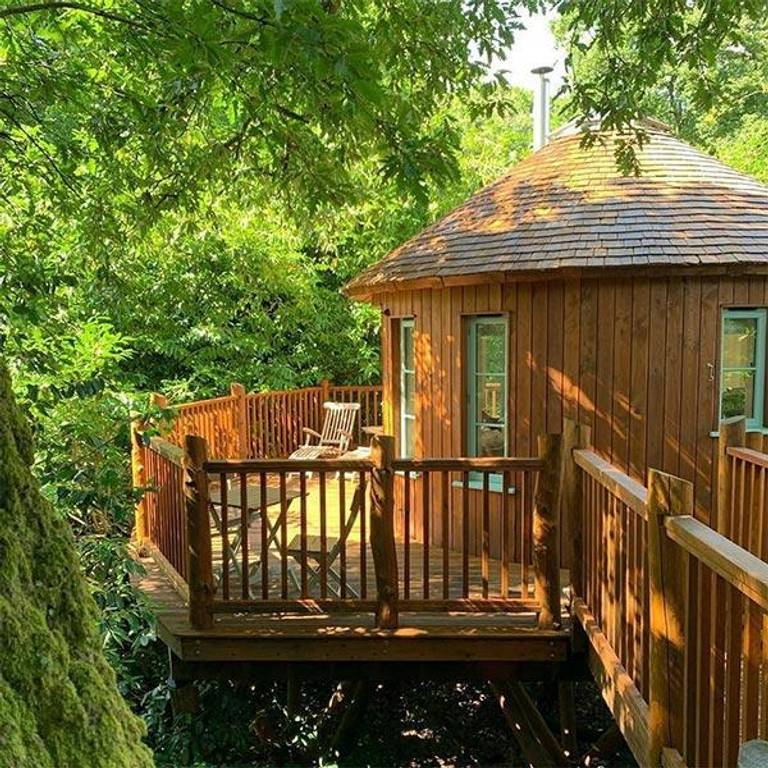 Rent Some Unique Accommodation
If you're looking to get away for a few nights during the summer, why not mix up your accommodation a bit this year? There are so many really cool holiday accommodation options in the UK. Staycations don't just have to mean caravanning or camping. There are some very romantic Airbnb options including yurts, cabins and even tree houses!
Picnic In The Park (Or At The Beach!)
Our list of staycation ideas for couples wouldn't be complete without mentioning that summer classic - the picnic. Location is everything when it comes to planning the perfect picnic. There are so many beautiful spots to picnic in the UK from the coast to the national parks. Pack everything into a cooler bag and head out into the sun for some quality time with your other half.