Return to blog
2021's Top 5 Hiking Apps For Outdoor Adventurers
Brand
Hiking
Posted by Ross Montandon
Deep down we'd all like to think we are traditionalists at heart, loading up our backpack with some sandwiches and a map and compass is usually all we need on a weekend hiking trip. These days we've been blessed with some pretty neat apps that not only make our trip into the hills more fun and safer. They also give us the confidence to explore more and discover untapped areas. In this blog we're going to share with you our 2021 top hiking apps for outdoor adventurers.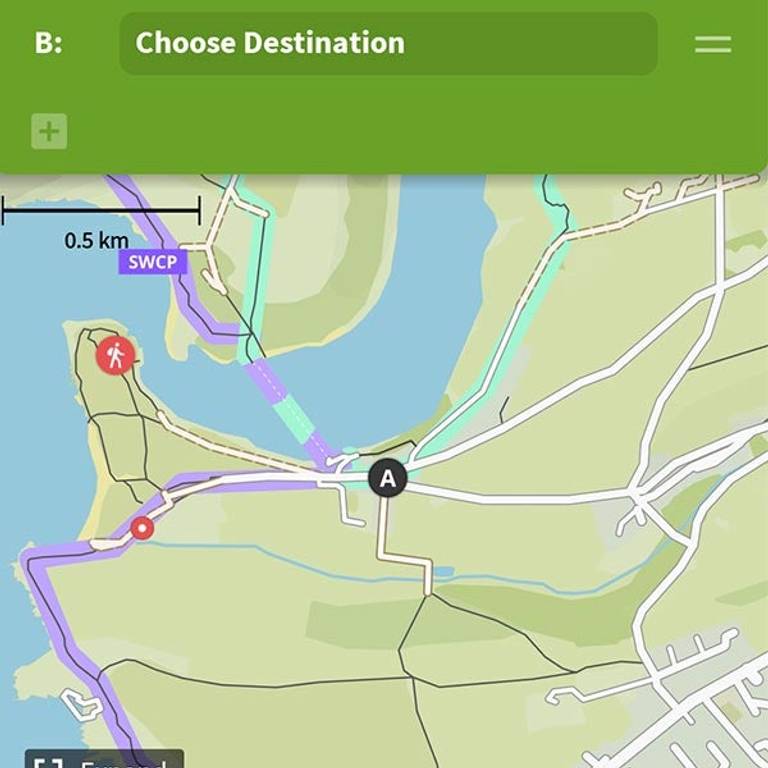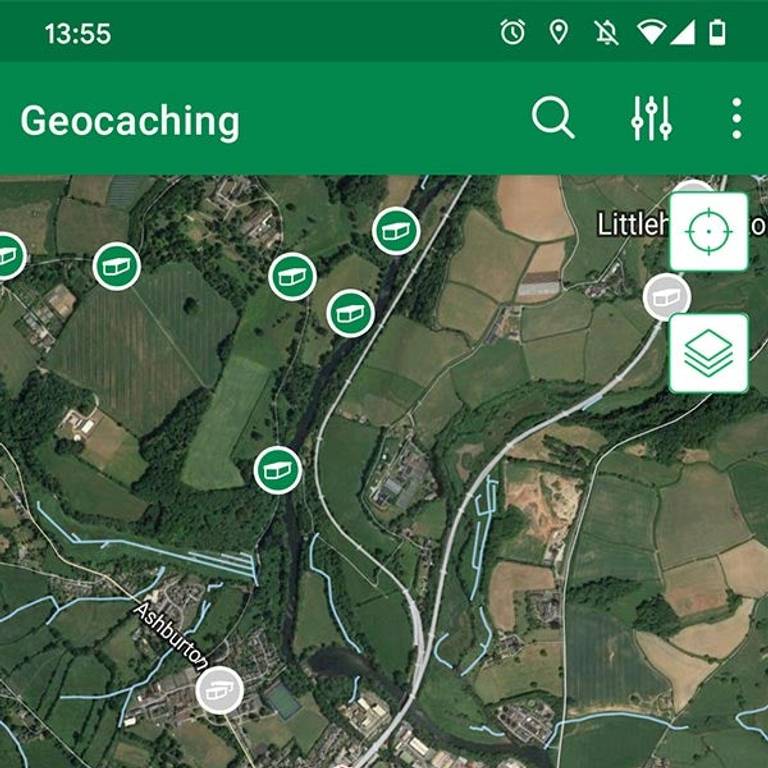 Komoot
Mapping apps come in many platforms here in the UK we're blessed with Ordnance Survey which is some of the best mapping in the World. In more recent years with the rise of tracking watches and GPS devices, we've seen an increase in popular activity apps that can bridge the gap between giving you the information you require without taking an age to figure out.
Komoot's platform upon first opening seems a bit too basic however its clever functionality allows you to simply pick a start point select a distance and away you go. You can easily take in points of interest such as waterfalls or a coffee shop. Komoot encourages you to share photos and point out landmarks such as a viewpoint, campsites or local stores. It pulls together both mapping and a collective community and content creators sharing their routes and trips allowing you to build up a library of activities and walks to go on. Whilst you can plan routes on your mobile it is even quicker on a laptop which will instantly sync with your phone. If you like to hike with your music Komoot will even provide with turn by turn navigation as you walk. All of this is free to download which is always a win-win!
Ordnance Survey
The guys at Ordnance Survey got into the groove with creating a digital platform for its users a long while back. If you're a contour king and want the full collection of quality maps. The Ordnance survey app is well worth adding to your app arsenal It does however come at a very reasonable cost for various packages. With plenty of features allowing you to download the maps for offline use and its very neat 3D landscape mapping. It's certainly worth signing up.
SkyView
Not all adventures require daylight in fact for many during after-hours is when the fun really begins. SkyView is a neat star gazing app simple in its function yet satisfying to use for all of us who have always wondered what exactly we're looking at when we crane our necks up to the sky.
SkyView takes stargazing fun to another level with notifications on events along with other nifty apps such as the SkyView Satellite guide. Just remember before you get sucked into stargazing to wrap up warm and take a hot drink. We've lost hours spending an evening looking at the stars
Geocaching
A pastime amongst outdoor lovers with a modern edge, Geocaching has made the move to the digital age for a while now. Revamping the Easter egg hunt to a worldwide scale. If you're new to Geocaching or you're looking for a way to keep the young family members interested on longer walks then geocaching could be well worth a shot.
Simply download the Geocache app create an account and let the treasure hunt begin. The online community is pretty vast within geocaching so you can opt-in or opt-out as much as you like. It does add a nice little spin of interest on your days out on the hill.
What3Words
An ingenious way of keeping us safe wherever we are. What3Words needs to be downloaded onto every person's phone, this simple idea of breaking down. What3Words has given every 3-meter squared 3 unique words to locate that exact space and you can share your location with anyone including emergency services. On a more day-to-day level, it can also help share an address when the address covers a large area.
Have a favourite App?
Have you got an app that you simply love? Perhaps tracking the weather or locating the best picnic spots. We want to hear about it!