Return to blog
5 Paddle Board Accessories Under £25 That Are Ideal For Xmas
Brand
Christmas
Community
Posted by Jess Davies
The festive season is nearly upon us, and if you are looking for the perfect Christmas gifts for your paddleboarding loved ones, look no further than Red Original Accessories. Whether they are a seasoned paddler or a newbie to the sport, we have some great gift ideas for under £25 that will certainly fill their stocking and get them excited about heading out onto the water this Christmas!
Vacuum Insulated Travel Cup With Lid - 568ml - £19.95
Who doesn't love a festive hot drink after their paddle!? It's time to ditch the disposable coffee cups and treat someone to a Red Original insulated travel cup this Christmas. Featuring an anti-spill lid with a mouthpiece and a straw hole, our insulated travel cup gives the flexibility to enjoy a warm hot chocolate after a long paddle, as it stays hot for up to 4 hours! This is a great stocking filler! Made from 316L marine-grade stainless steel and 100% BPA Free - they also keep cold drinks cool for up to 8 hours.
''Taken up Cold water swimming so this is essential to hold my hot chocolate to warm me up after! Love Red products and this not only does the job, keeping drinks lovely and warm but looks great too" - Louisa M, RO customer
SHOP NOW | Red Original Travel Cup
Roam Beanie - £19.95
The beanie is the most perfect accessory for those who love the outdoors. Our Roam Beanies are the perfect companion for someone's winter SUP adventures, giving a stylish look that will keep you warm out on the water. They are super soft, made from advanced breathable fabric to avoid overheating and to prevent that scratchy feeling compared with other beanies. Available in two colours and 'one size fits all'.
SHOP NOW | Red Original Roam Beanie

Quick Dry Microfibre Towel - £24.95
Compact, lightweight and super absorbent, the Quick Dry Microfibre Towel packs down small making it the perfect accessory to put in somebody's stocking this Christmas. The soft microfibre fabric absorbs 4 times its weight in water but dries much faster than a standard beach towel, whilst anti-bacterial properties will keep the towel fresh. Its a great gift to take on any paddleboarding adventure, making it perfect for those who love to travel! 80cm x 150cm (31 x 59 inches)
"This towel is brilliant, rolls up so small you hardly know you have it in your dry bag, but big enough to wrap around you and super absorbent, also good for sitting on when you stop at the side of a Loch or on the beach" - Judith D, RO Customer
SHOP NOW | Red Original Microfibre Towel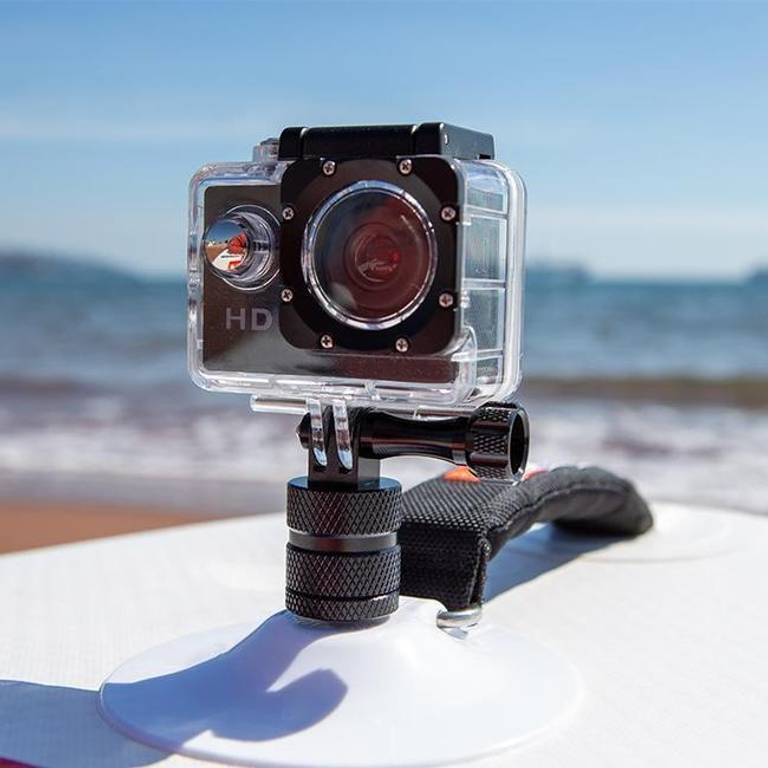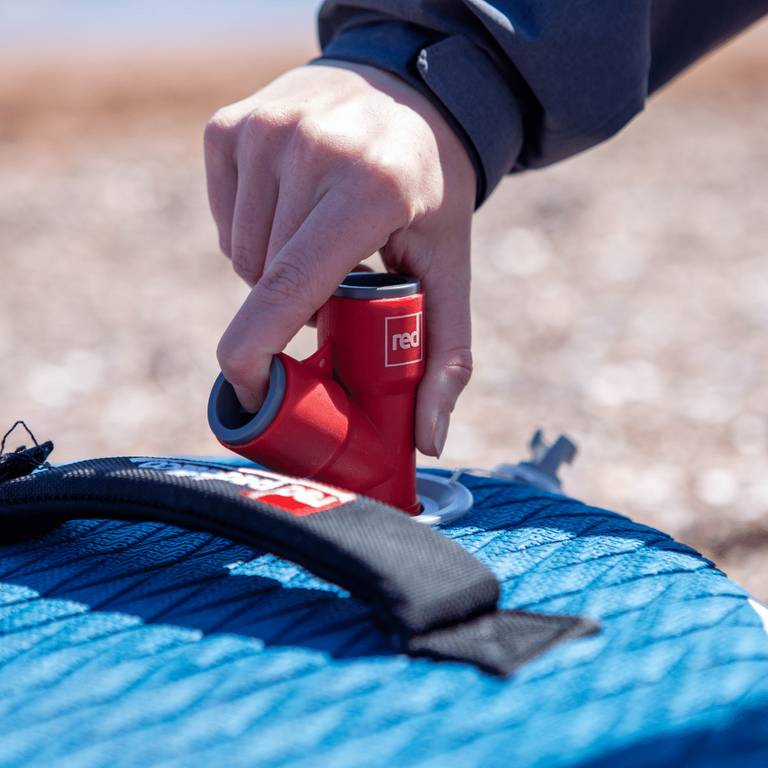 Camera Mount (2021) - £23.99
The perfect paddleboarding gift this Christmas, which is great for those water adventures is the Red Original Camera Mount. Create SUP memories that will last forever with this small but mighty camera mount. Easy to use, simply screw to the front of your board and start sharing those adventures. Capture more using the 360-degree adjustable head, enabling any shot to be captured on the fly.
Multi Pump Adapter - £19.99
We have all been there, pumping away inflating your board as quickly as you can, to waste as little time as possible and get out on the water. We have an epic solution that will leave someone smiling this Christmas. One of the essentials when paddleboarding to save time inlfating and give you more time out on the water is the Red Original Multi Pump Adaptor. Perfect paddleboarding gift to fill those stockings! Whether you're solo adventuring or heading out with company, inflate your board in record time by connecting two pumps to one board and doubling up on air allowing you to spend more time on the water.
The multi-pump adapter is compatible with all HR valve fittings making is suitable for all inflatable paddle boards.
Designed to be easy disassembled, the multi-pump board adapter has two non-return valves which are easy to maintain with no tools required!