Return to blog
5 Things You Need To Know About Paddleboarding In Cold Weather
Posted by Alex Clasper
For many, the Autumn equinox signals the end of everything outdoorsy. Less sunshine and less daylight makes staying active a lot less appealing, and while there's nothing wrong with switching up your hobbies as the seasons change, there's no need to completely halt your time out and about with your Red paddleboard.
Providing you are safe and prepared, paddleboarding in cold weather actually has a huge range of unexpected benefits. Strap in as we explore the key things you need to know as you venture out and try this new SUP experience this Autumn and Winter.
Layers Are Essential
One of the most crucial things to bear in mind when paddleboarding in cold weather is that you need to dress appropriately. It can be tempting to bypass the correct clothing if you think your balance is impeccable, but the drop in temperature can catch out even the most advanced paddlers and wearing sensible layers will be your best friend in the battle against the cold.
On your way to the water, make sure that you layer your outdoor clothing suitably with plenty of insulating layers and don't forget a cosy beanie to keep your head warm! When it's time to get in the water in winter, wearing a wetsuit is a wise idea. At the very minimum, you should go for a 3mm thickness with some neoprene boots and/or gloves, but 5mm will prevent excess cold water shock should you fall into the water.
Safety Comes First
Cold water can increase the risks involved in paddleboarding so it's important to be clued up on exactly which safety tips are most important for lower temperatures. Safety should always be a priority no matter what the weather is like, but the chances of adverse reaction to cold water are inevitably higher and the general conditions can be more unpredictable in Autumn and Winter.
As you would throughout the year, make sure you are attached to a safety leash so that you don't get separated from your board should you fall in. You should also wear a correctly fitting buoyancy aid to stay afloat in the cold water. Once you've got these two essentials in your kit bag, don't forget to let others know where you are going and try and enjoy most of your cold weather SUP adventures with others rather than alone. Not only will the company make the experience all the more enjoyable, you'll also get to share the unique experience of paddleboarding in cold weather with friends!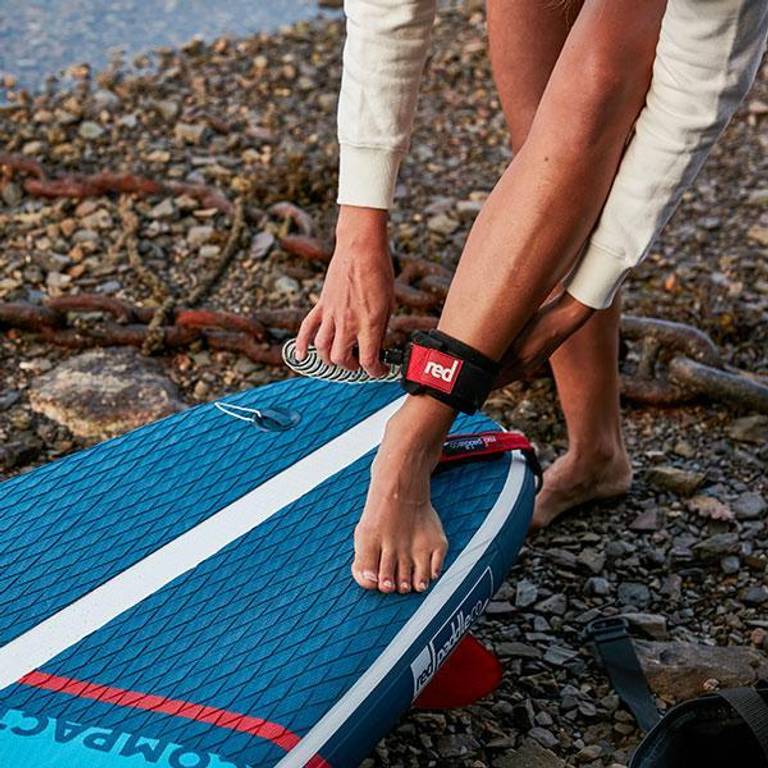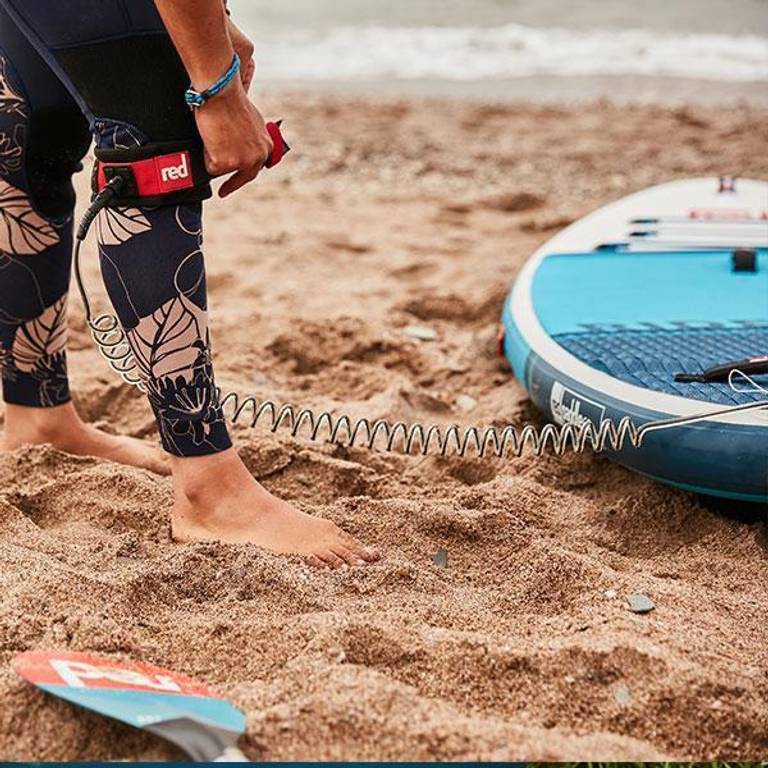 Stick To Daylight
As soon as Autumn hits, the window of daylight is undoubtedly smaller and this can make it hard for busy individuals to pack a paddle into their schedule. However, it's still wise to stick to daylight hours for your paddleboarding adventures in cold weather. No matter how well you know your chosen route on location, reduced visibility and colder temperatures when it gets dark can pose additional challenges that are simply not worth the risk. If you are desperate to catch the sunset from your SUP then make sure that this is at the end of your trip rather than the beginning.
Remember To Keep Warm & Hydrated
Despite wearing the correct layers both on land and in the water, you still need to make sure that your body stays warm and hydrated at all times. Cold weather can be deceptive and trick you into thinking that you are not sweating as much as you would in hot and sunny conditions. The reality is that you will be working as hard, if not harder, than you do when you paddle in the summer months and this means that warmth and hydration are key to guaranteeing both your safety and enjoyment when paddleboarding in cold weather.
To maintain your body temperature and kerb thirst, remember to pack a sturdy insulated bottle or thermal flask filled with your favourite hot drink. Don't forget your cosy Red Original changing robe for when you're out of the water too. Not only will this fleecy friend keep you snug as a bug when you're still getting used to Autumn or Winter conditions, it will also offer you a convenient place to change quickly and get back into your warm and dry layers.
It's Just As Fun!
Lastly, don't forget that paddleboarding in cold weather can be just as fun, if not more so, than a summer SUP. The crisp cool air and the general peacefulness of the water offer a unique experience that you simply won't find in the summertime. Plus, less daylight can encourage you to think outside the box when it comes to your next trip and explore your local city via paddleboard after work or make a weekend of it and take in a couple of more idyllic spots on an epic adventure.