Return to blog
6 Great Places To Go Paddle Boarding On Dartmoor
Posted by Luke Green
Dartmoor is packed full of some of our favourite places to go paddle boarding. There are tonnes of beautiful waterways to explore, all surrounded by some fantastic scenery and wildlife. In order to help you discover the best spots, we've put together our top 6 places to go paddle boarding on Dartmoor. These are the top spots that made it onto our list:
Spitchwick
Spitchwick is a very popular location for water sports fans, and you can see why once you've visited. The river is surrounded by lots of stunning greenery and wildlife, and there's plenty of places to launch your SUP. As this is one of the most popular spots to go paddle boarding on Dartmoor, it can get very busy here, and so we recommend going early in the morning during the summer, or indeed during the quieter Autumn season.
Hexworthy Bridge
This is one of the easiest places to go paddle boarding on Dartmoor, however it's also one of the most beautiful. The river is located right next to the road making it easy to launch your SUP, and you can paddle right under the bridge itself. Just be aware that the water can get shallower in places, with areas of shingle in the middle. For more experienced paddlers, there are some rapids not far from the bridge. Our Wild MSL inflatable SUP is a super nippy board that's perfect for riding through small river rapids like those found at Hexworthy.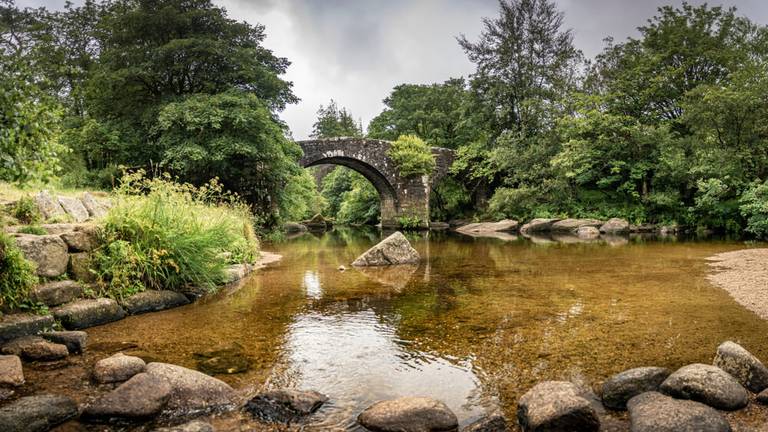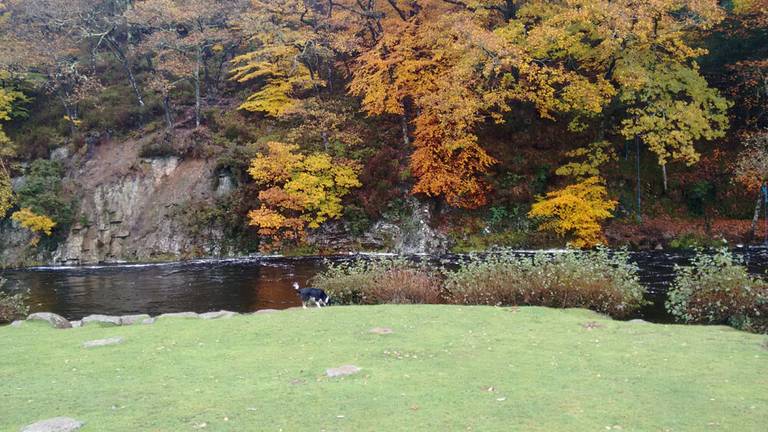 Holne Bridge
If you're looking for an easy spot for a quick paddle after work or at the weekend, Holne Bridge is a great place to go paddle boarding on Dartmoor. Located near Ashburton, the area is easily accessible from the A38 and the bridge itself is a listed Medieval bridge, and so it's a beautiful structure to paddle past, and a great location for exploring the River Dart.
Sharrah Pool
A natural haven with crystal clear waters, Sharrah Pool is one of the most beautiful spots in the Southwest, which is why it has to be one of our favourite places to go paddle boarding on Dartmoor. It's about a 40 minute walk to reach the pool, however this won't be an issue with a Red Paddle Co inflatable SUP that is lightweight and easy to transport using our compact ATB Transformer Board Bag. It's also well worth the trek when you see the beautiful waters.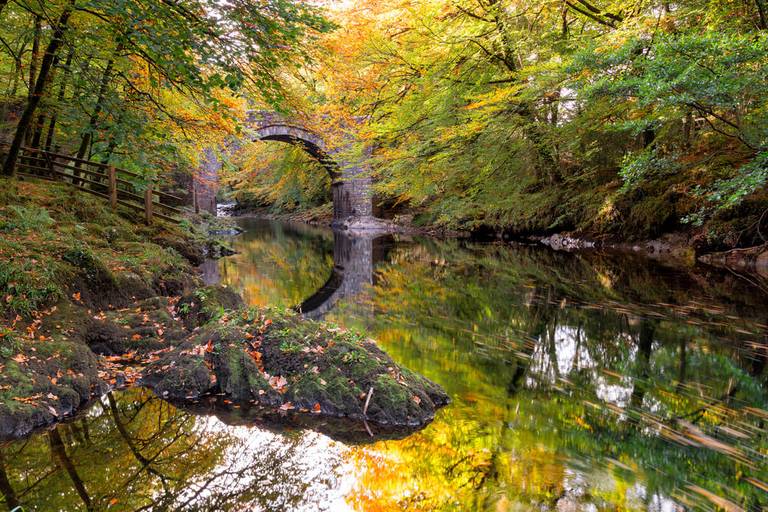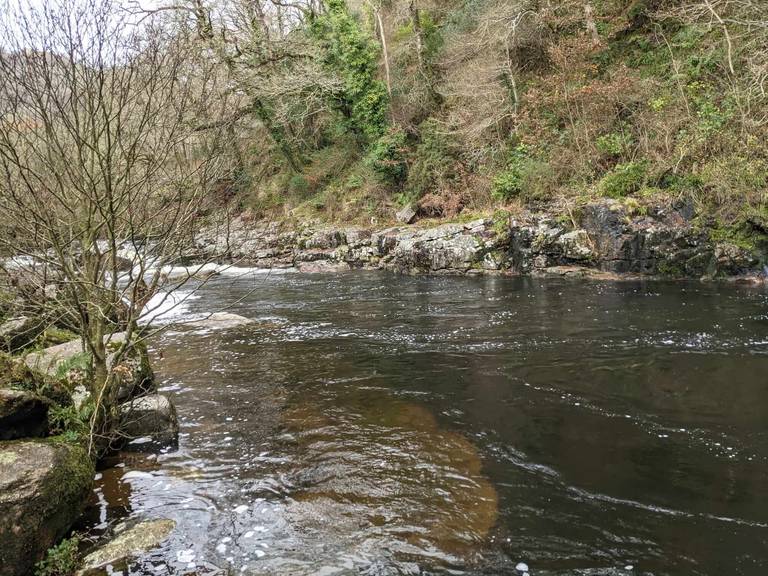 Drogo's Weir
Castle Drogo is located on the gorgeous River Teign and there are lots of different routes to get down to the water. The pool itself is crystal clear and surrounded by stunning trees and nature, making it the perfect spot for paddle boarding on Dartmoor. Once you're finished in the water, you definitely need to spend some time exploring the grounds of the castle. The area looks particularly stunning during the Autumn, when the leaves start to turn golden brown.
Haytor Quarry
Dartmoor is known for being home to a number of disused quarries, with one of the most scenic being Haytor. The pool at Haytor is surrounded by colourful rocks and it's usually pretty quiet, even during the summer. As there is no current in the pool, this is also an ideal place to go paddle boarding on Dartmoor if you're trying it out for the first time.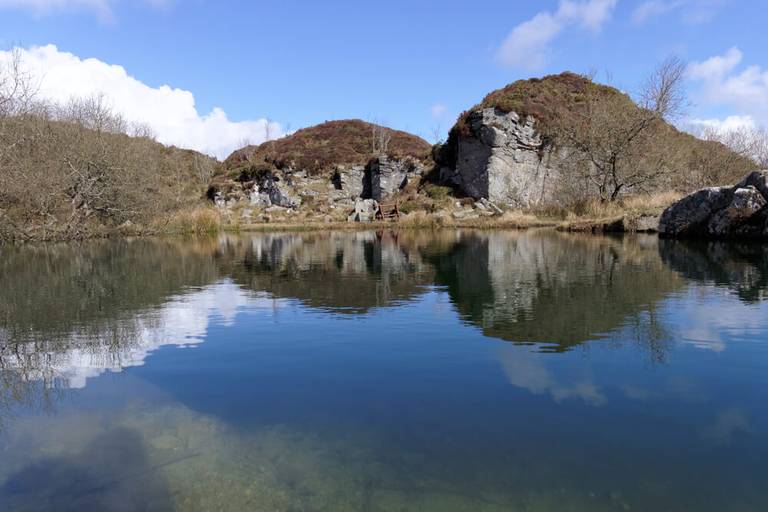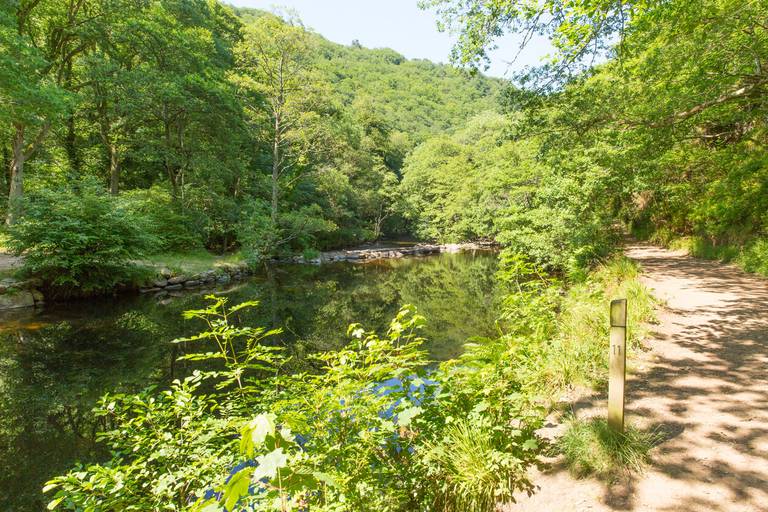 Discover Dartmoor With Red Paddle Co
Explore all that Dartmoor has to offer in safety and style with a Red Paddle Co inflatable SUP. As the world's leading inflatable SUP brand, innovation and adventure are at the heart of what we do. All our boards take 72 hours to make in our purpose-built facility in South Devon. That's how we can guarantee their high performance, durability, safety and style. Use our board selector tool to find the perfect board to suit your requirements, and for further guidance, please don't hesitate to get in touch with us.