Return to blog
6 Perfect Presents For Outdoorsy Dogs & Dog Lovers
Christmas
Dogs
Posted by Luke Green
While Christmas has come and gone, there are still plenty of gift-giving opportunities just over the horizon. You have Valentine's Day in February, Mother's day in March (if you're in the UK at least), and you also can't forget all the Capricorns, Aquariuses, Pisces, and Arieses who'll be celebrating birthdays over the next few months. With so much to do and think about these days, however, it's not always easy to think up the perfect gift for your family and friends.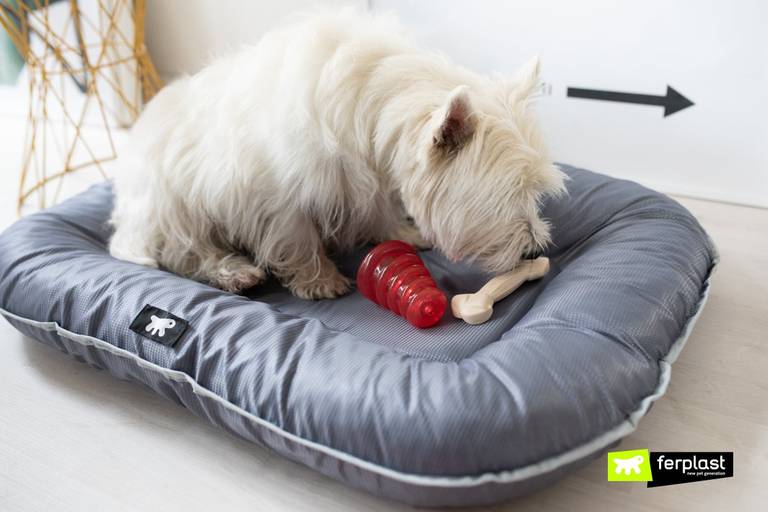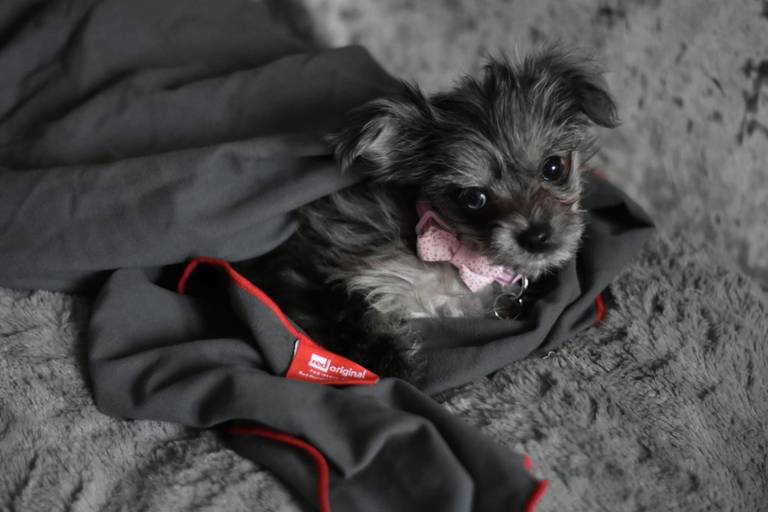 Luckily for you, we've narrowed down a small selection of items for one of the hardest people to buy for, the dog lover, and more specifically the dog lover who also loves the outdoors. If you happen to be the dog lover that's so hard to buy for, we have you covered too! Take a quick look below and see if you can find the perfect gift that will show your dog just how much they mean to you. Because you know they can tell, right?
A Good Dog Bed
It might seem counterintuitive to start an outdoorsy dog gift list with something usually kept inside, but hear us out. Any time you take your dog to a new place you want to make sure they feel comfortable. Whether it's a day trip in the car to relax by the sea or a camping trip that keeps you away from the house for days at a time, you want to make sure your dog has something familiar to help them feel safe and secure.
A dog bed like the TENDER TECH 60 is perfect for this. It's an easy-clean, wipe down mattress with a water-repellent cover that can be compactly folded to help with space constraints when travelling.
A Reliable Dog Buoyancy Aid
Anyone who goes out on the water regularly knows the importance of water safety and personal flotation devices (PFDs) are one of the most common and effective ways of keeping yourself safe. The Red Original compact Airbelt PFD is one of our most popular and highly rated products, but we've also recently created one especially for our four-legged friends. The Red Original Dog Buoyancy Aid is durable, comfortable, functional, and packs in a stack of features that you probably wouldn't think about but will seem essential in retrospect.
Available in 5 sizes, the Dog Buoyancy Aid is made using thoughtfully positioned buoyant material to help support and encourage a healthy and comfortable swimming position. Made using Cordura Fabric, it is equipped with 4-grab handles to help you pick the dog out of the water, a lead attachment for when you're walking to and from the water, and a no-pinch clip to help prevent any problems with fur getting caught and hurting your dog.
A Smart Towel
There are a lot of things that you just accept when it comes to caring for a dog, especially if you like to take your dog with you when you go out exploring or adventuring. Every dog lover reading will know the smell of wet dog and particularly the way it hangs around even after the dog has dried off.
Thankfully we have the ideal solution to not only get your dog dry again but also to help keep that wet dog smell away. The Red Original Microfiber Dog Towel has anti-odour and anti-bacterial properties that work together to stop any unpleasant odours escaping from the dog or the towel after drying. It's a lightweight towel that rolls up and can be carried with a handy strap, even fitting into most jacket pockets, making it a must-have for any trip even if it's just a quick walk after some heavy rain.
Some Snug Dog Boots
Dogs naturally have great grip and balance but it isn't always enough in conditions that your dog isn't used to. This could be hiking in the cold, over loose and rocky terrain, or even the deck of a boat or dock after some light rain or a particularly cold morning. Making sure your dog is calm and comfortable no matter the conditions will always be the most important thing to a dog lover and a well-made, well-fitted pair of dog boots can be exactly what's needed to help them in some adverse conditions.
When it comes to dog boots, the Ruffwear Grip Trex is an excellent choice. They provide robust and resilient protection for your dog's paws while their Vibram outsoles deliver extra traction, all without compromising breathability.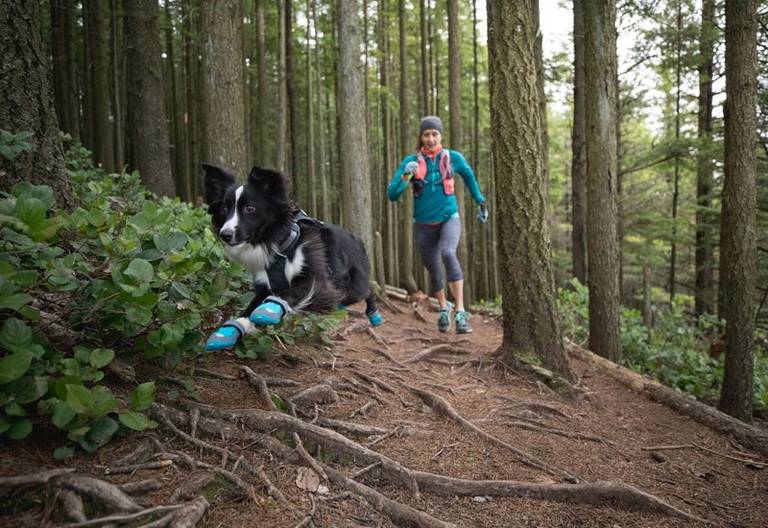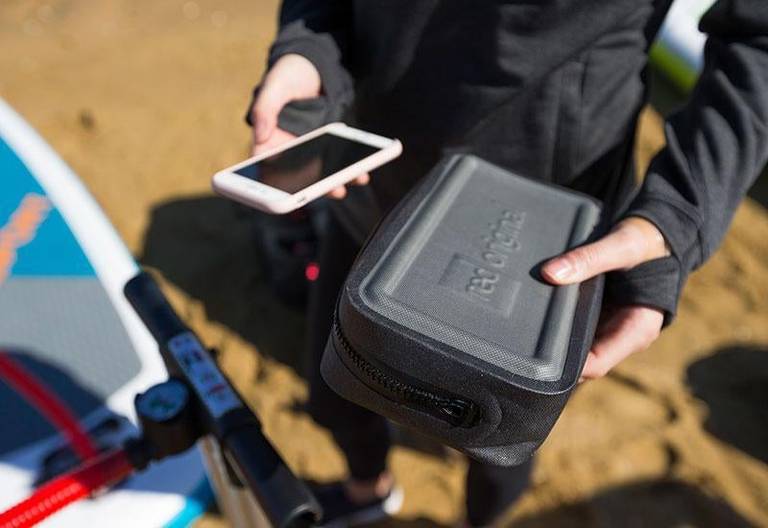 A Collapsible Bowl
Dogs love their food and making sure you're prepared to keep them fed and watered throughout a trip can end up taking a lot of space if you aren't prepared for it. That's where the Prima-Pets Collapsible Travel Bowl comes in. An expandable silicone bowl that can fold down flat dramatically reduces the space it needs to take up and the thick base prevents the bowl tipping despite its lighter weight. Available in a range of sizes to suit dogs of all ages and breeds, these bowls can be easily used for either food or water as they are made from Food Grade Silicone and certified 100% pet safe.
A Secure Pouch
Finally, we're going to lean back towards the dog lover side of things rather than just gifts for dogs. Red Original has got the perfect solution to a problem every dog lover faces when water or rain are involved, namely how to keep your pets treats, waste bags, and food dry and in one place without leaving them behind. The Red Original Waterproof Pouch is a solution so simple yet effective that you'll wonder why you didn't get on years ago.
Initially designed to solve a number of issues faced by paddleboarders who didn't want to leave their valuables on land, we quickly realised that our waterproof pouch was also the key to addressing the problems faced by pet owners when heading out onto the water with their dog. The Armour Tech Material and YKK Aquaseal zip work together to give you a durable and 100% waterproof container to keep whatever you choose to put inside safe and dry. From dog treats and poop bags to your wallet, phone and keys, you can rest assured that they'll be kept safe and sound in the Red Original Waterproof Pouch.