Return to blog
7 Reasons To Choose A Microfibre Changing Robe
Products
Red Original
Swimming
Posted by Luke Green
The Red Original quick dry microfibre changing robe provides a hassle-free solution to changing outdoors on the go. The robe dries users in record time whilst offering exceptional comfort and warmth. It's one of our favourite products here at Red, but don't just take our word for it. Here are all the reasons you should choose a microfibre changing robe for your next adventure.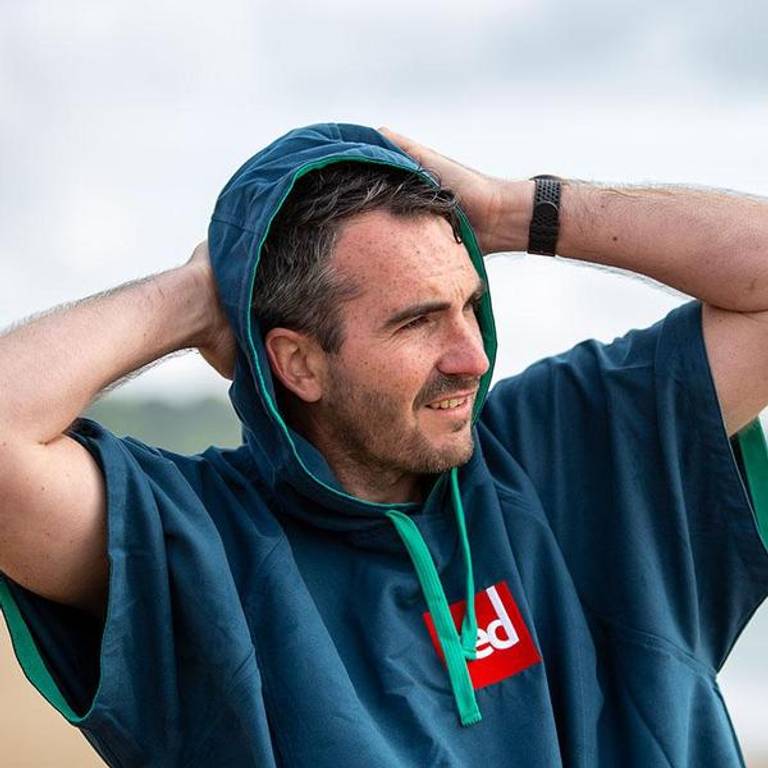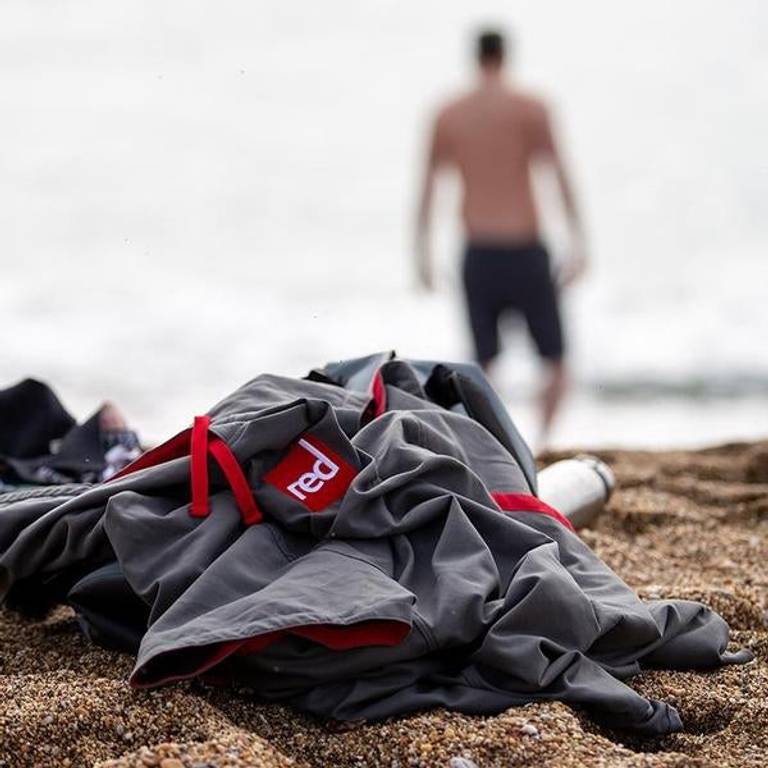 Quick-Dry Technology
When you've finished a long session in the water, you want to dry off and warm up as quickly as possible. The microfibre changing robe allows you to do just that, and in record time. Capable of absorbing 4x its weight in water, the microfibre changing robe dries users quickly but also dries itself out just as efficiently. That means no more dealing with damp, soggy towels or sitting in discomfort after a long session out on the water.
Soft On Skin
Made using soft, premium 200gsm suede microfibre, this towelling change robe is kind to skin in order to ensure optimum comfort and prevent any potential irritation to sensitive skin. The durability of suede microfibre is as important as its exceptional softness. Unlike some fabrics, the suede used to make our microfibre changing robes stays soft even after prolonged use and washing. This means guaranteed comfort and quality for use after use.
Hassle-Free Changing
Attempting to change by the water with just a towel is always awkward and inconvenient. Cut out the awkwardness by investing in a microfibre towel robe. Available in a choice of sizes, the microfibre changing robe offers plenty of space for changing outdoors in privacy with ease and convenience.
Easy To Pack
Super lightweight, this microfibre towel robe is easy to pack down and take with you on the go. Adding virtually no extra weight to your belongings, the robe also comes with a handy matching microfibre bag for storage. It's the perfect size for slotting into the Red Original deck bag, dry bag, waterproof backpack, or waterproof kitbag, plus it acts as a handy stash bag for your valuables.
Versatile
Whatever your favourite outdoor activity is, bringing a microfibre changing robe with you is guaranteed to make your trip a whole lot easier, and not to mention comfortable. Perfect for throwing on after paddle boarding, surfing, kayaking (you name it), this changing robe is just as useful for casual days on the beach. Also available in kids sizes, the microfibre changing robe is perfectly suited for all the family.
Sleek Design
Designed with a sleek cut and style, Red Original's microfibre changing robe is just as stylish as it is practical. Not bulky like other beach towelling robes, this watersport essential is available in navy or grey, both featuring a minimal Red Original logo at the front.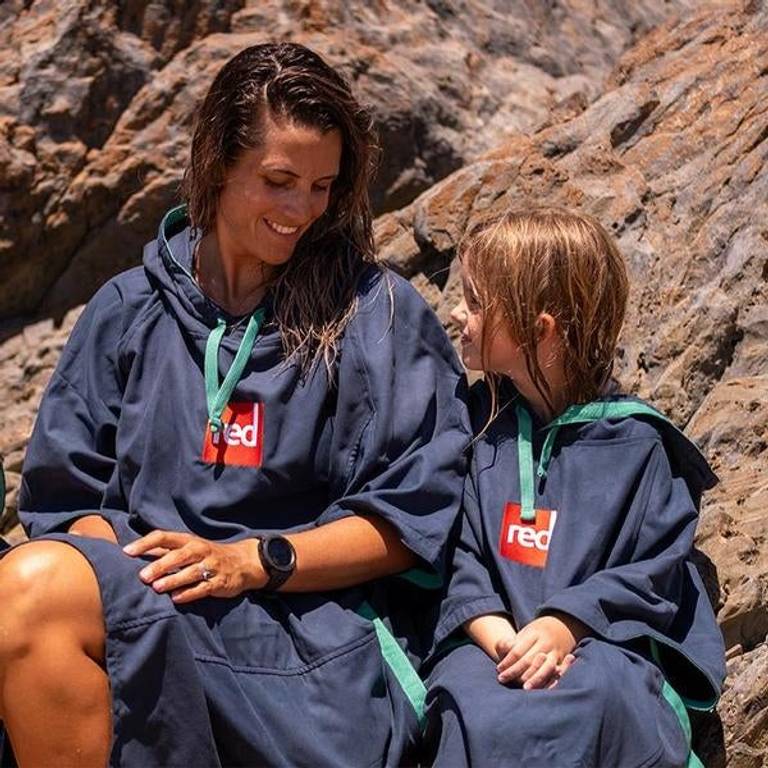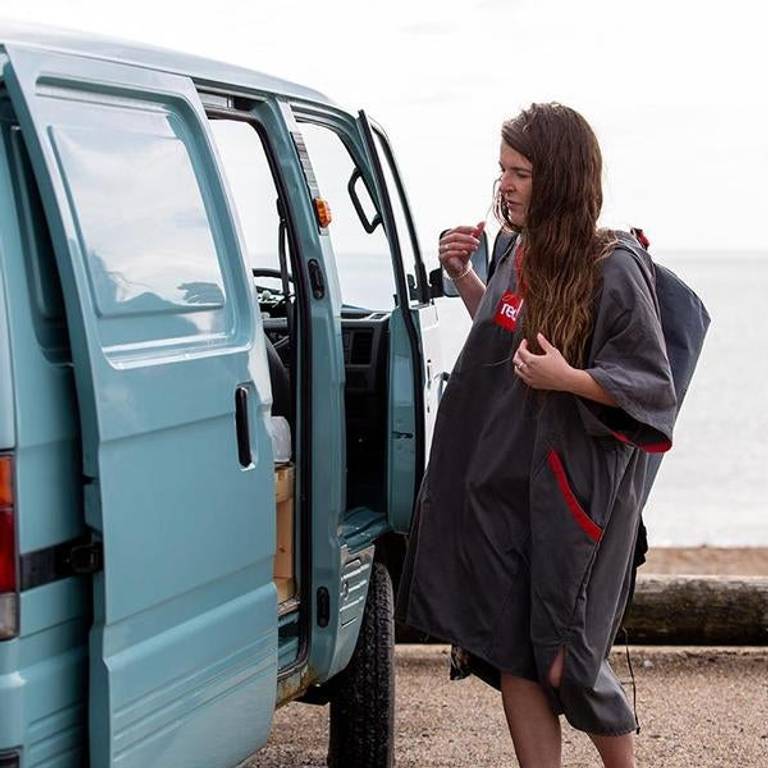 Additional Innovative Features
Always looking to make our products as convenient for users as possible, our microfibre changing robe is no exception to this. Large storage pockets allow you to carry the essentials around with you whilst a convenient drawstring hood allows you to keep cold wind and rain out and stay cosy at all times.