Return to blog
8 Essential Safety Tips For Kayaking In Winter
Posted by Alex Clasper
The winter weather certainly doesn't need to stop you from getting out on the water, however you should take a few extra safety precautions as you head out at this time of year. In order to help you get out on the water safely this season, we've put together our top 8 tips for kayaking in winter:
Check The Weather & Water Levels
Winter weather can be really unpredictable which is why it's so important to check the weather carefully before you head out. Heavy rainfall can cause the water levels in lakes and rivers to change dramatically, and so avoid paddling after heavy rainfall and be sure to check the water levels before you set out. Wind speed and direction are also important to pay attention to - if the wind speed is very high this could blow you off course. Not to mention, it will make things a whole lot chillier!
Plan The Length & Location Of Your Session
Planning your route carefully is essential when kayaking in winter. First first things first, you want to decide on a sensible location for the time of year. Moving or tidal water can be more hazardous than lakes and canals in winter, and so it's best to reserve these routes for more experienced paddlers, in the right weather conditions. It's also important to think about time. With colder temperatures, you don't want to be out for too long unprepared. Planning the length of your session will ensure you equip yourself with the right equipment and make the paddle a lot more enjoyable.
Dress For The Cold
Not sure what to wear kayaking in winter? The key to dressing successfully for winter kayaking is layering. Whilst you're probably not planning to take a dip at this time of year, it's sensible to dress up warm just in case you do! You may want to consider wearing a wetsuit or drysuit, however if not then wearing 3 layers is key - a thermal base layer, a top layer, like the Red Original performance long sleeve top for men/women, and a waterproof outer layer. On top of this, a warm hat and gloves are essential alongside thicker neoprene boots. You may also want to use a spray deck or cag.
Wear A Buoyancy Aid
A buoyancy aid is an important piece of kit for paddling all year round, but is especially important for kayaking in winter when the weather conditions are more challenging. An Airbelt Personal Flotation Device (PFD) is perfect for paddling in flat water conditions. This attaches discreetly around the waist, and can be quickly activated to a full sized buoyancy aid in the event of an emergency. If you're paddling in moving water, such as on a river, then you should wear a regular buoyancy aid with a minimum 50N rating. Aside from its role as an essential piece of kayaking safety equipment, a buoyancy aid also acts as an extra layer of insulation which is pretty handy in chilly conditions.
Never Paddle Alone
Paddling with buddies not only makes kayaking in winter a whole lot safer, it also makes it a lot more fun. If you run into trouble, then paddling in a group means you have other people to call for help, which is particularly important in the winter when hypothermia can set in quickly. There are plenty of ways to meet fellow kayakers, whether that's through a club, an organised event or a social media group. Meeting up with like minded people to enjoy your favourite hobby is a great way to socialise and beat the winter blues.
Take A Phone Or VHF Radio
If you get into trouble on the water then you need a way of calling for help. That's why it's so crucial to bring a phone or VHF radio (for sea kayaking)with you whenever you go kayaking in winter. Red's Waterproof Dry Pouch is perfect for keeping your phone, radio and other valuables dry and secure when you're out on the water. The pouch is made using durable Armour Tech material with welded seams and a YKK zip to make it 100% waterproof, and can be attached easily to a board, bag or belt. Tell someone where you're going and when you plan to be back, and if your plans change give them a call or a text to let them know you'll be delayed.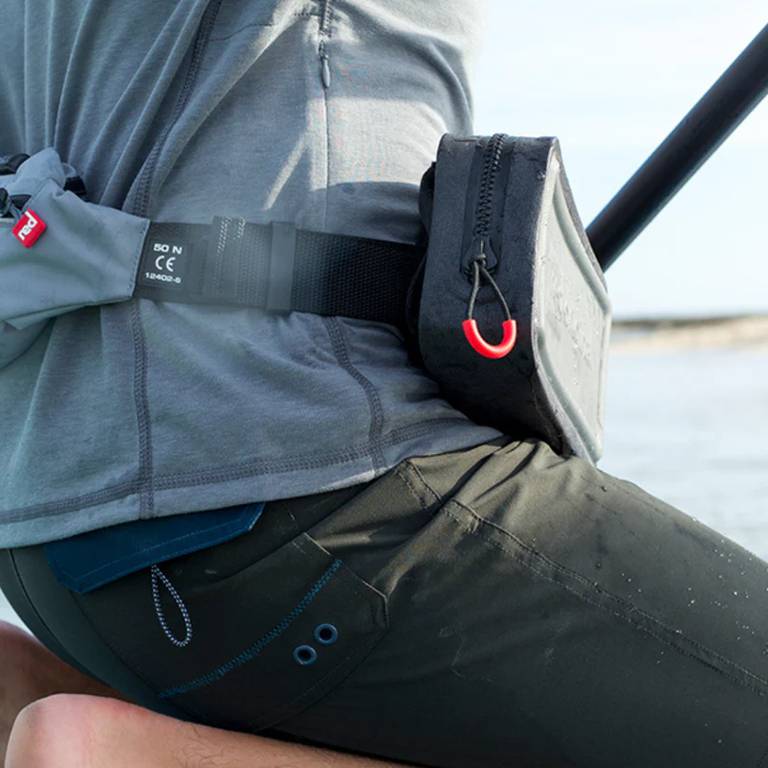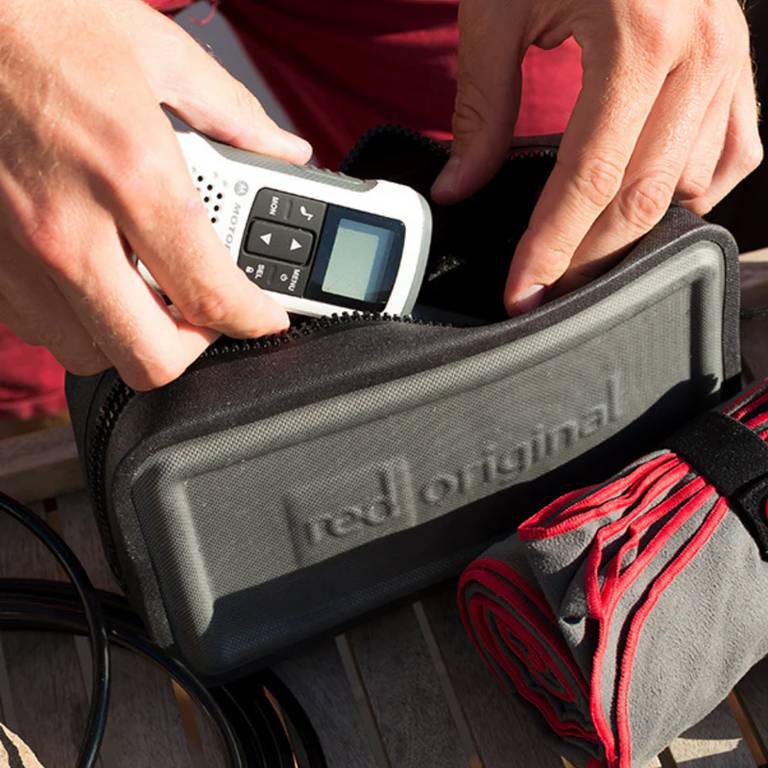 Carry Enough Food & Drinks
It's always important to keep yourself hydrated and fuelled when exercising, so make sure you've got an adequate selection of food and drinks to keep you going. How much food and drink you need to pack will depend on how long you plan on paddling for. For example, if you're only going to be out for an hour or so then a hot drink in a thermal bottle will probably be enough. However for longer trips, make sure you've got plenty of water and snacks to keep your energy levels up. Our Waterproof Cool Bag Backpack is perfect for keeping all your favourite snacks and beverages in one convenient backpack that's 100% waterproof for use on the water.
Bring Spare Clothes
When thinking about what to wear kayaking in winter, knowing what to wear off the water is just as important as knowing what to wear on the water. Where possible, it's always sensible to bring a spare pair of warm clothes to change into once you've finished your winter kayaking session. This is especially important if your clothes are wet or damp. A waterproof changing robe is ideal for throwing on when you come off the water, keeping you warm, dry and protected from the elements. The moisture wicking fleece lining in our Pro Change Robe Evo also helps you to dry quickly, whilst enabling you to change outdoors without hassle and whilst keeping you toasty warm.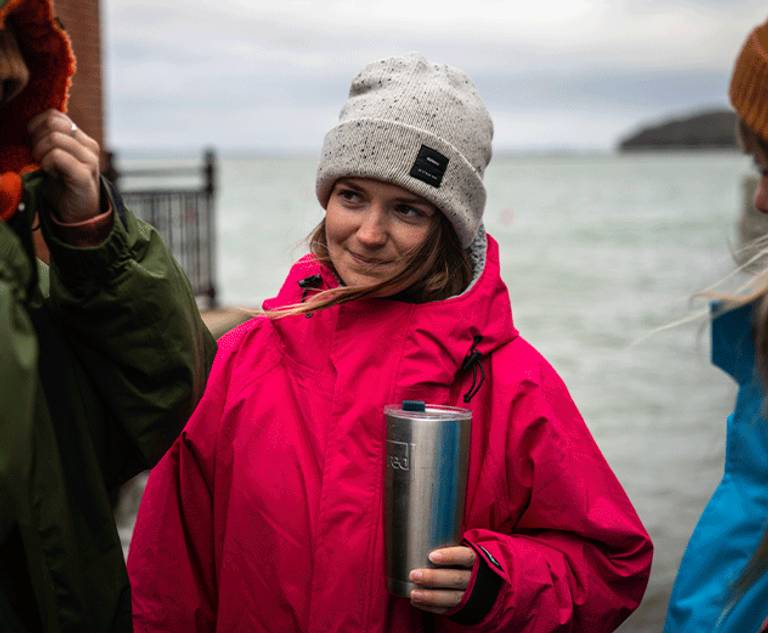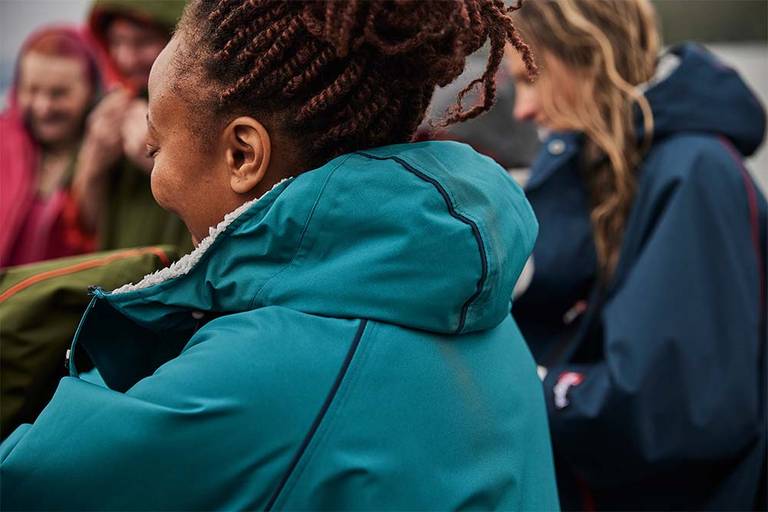 For more tips and gear recommendations for kayaking in winter, please don't hesitate to get in touch with the team at Red.