Return to blog
Exploring The Benefits Of Ice Swimming With Red Ambassador Kate Steels
Ambassador
Products
Swimming
Wellness
Posted by Lydia Burdett
"Are ice baths good for you?" is a popular question being asked online by more and more people in the UK this winter. Jumping on a rising trend, growing numbers of individuals are sitting in their gardens in inflatable baths filled with icy water as they reap the physical and mental benefits of cold-water immersion.
While the ice bath trend may be introducing a lot more newbies to the health benefits of cold water, for over ten years there has been a growing global community of people taking to the ice every winter to prove their worth in icy waters.
Formed in 2009 with a vision to share the benefits of ice swimming and turn it into a new sport, the IISA (International Ice Swimming Association) was born. The IISA coined the term 'Ice Swimming' and categorised it as swimming in waters of 5 degrees or lower, wearing only "skins". Not a wetsuit in sight - just swimwear, a hat and goggles!
Since then, more people around the globe have been competing in IISA events, testing their stamina and competing in distances from 50m to 1000m and the ultimate icy challenge to become the fastest person in the world to complete an Ice Mile.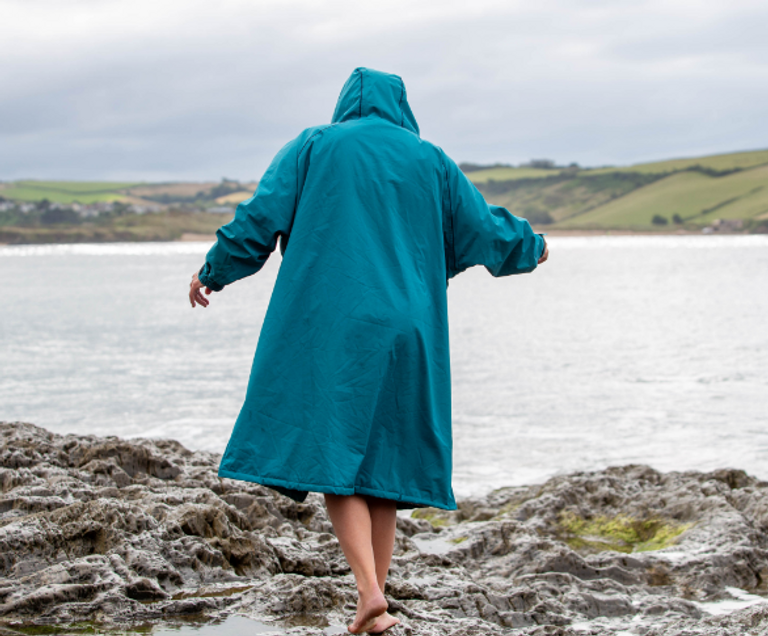 One of those early adopters of the sport was Red Ambassador, Kate Steels. Now a global ice swimming champion, Kate, 54, is the third person in the world (and first in the UK) to achieve the Ice Sevens. This comprises swimming an ice mile in each continent of the world including one at Zero degrees C!
Kate competed in the 5th World Championships in Somoens, France in January 2023 joining fellow Red Ambassador, Fenwick Ridley, as they made up two expert members of Team GB.
Inducted into the Ice Swimming Hall of Fame 2020, Kate has quite the accolade when it comes to swimming in those chilly climates. We caught up with her following her recent trip to France (where she took home gold and three silvers) to find out what Ice Swimming is all about and why she keeps going back for more…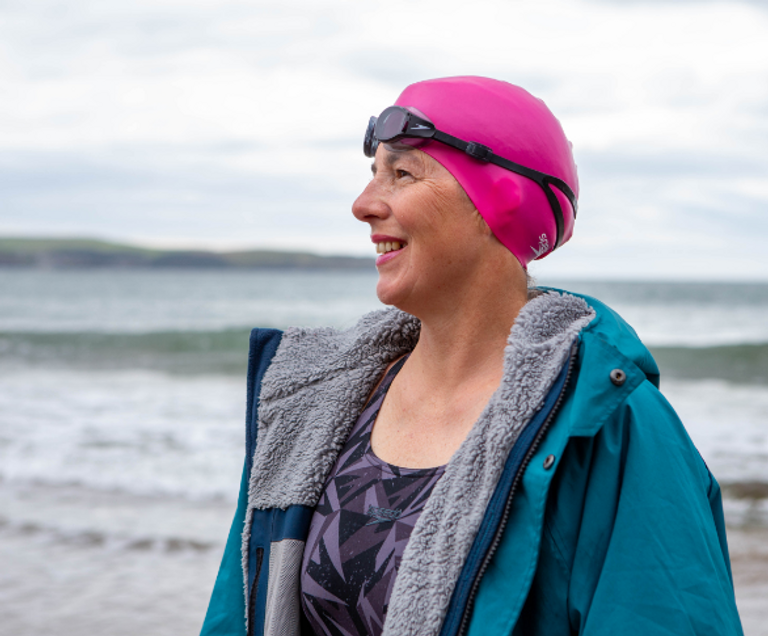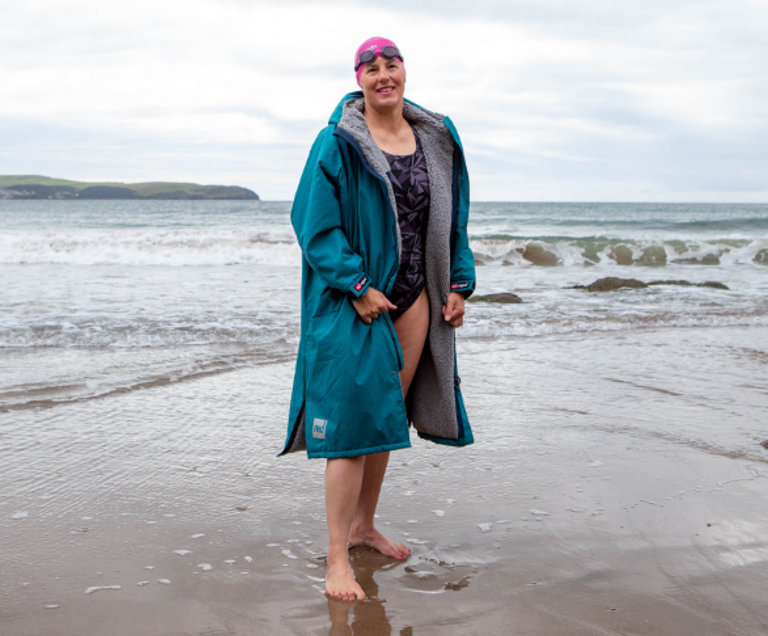 Hi Kate! Welcome to the Red Ambassador team. Can you tell us a bit more about why you love Ice Swimming?
Ice Swimming has taken me to some of the most amazing places in the world and I have been fortunate to compete at several world championships even gaining podium positions. I have also made so many good friends around the globe and met my partner through swimming.
Not everything has been easy for me. Far from it. I have experienced some horrendous challenges in my life. I tragically lost my only son, Daniel, aged just 19, in 2018. The pain, heartache, loss and complete devastation this has caused are indescribable and every single day is hard. Swimming, especially in cold water helps me cope. Getting out into open water is "my space" where I can feel more at ease, and I try and find my "reset" button.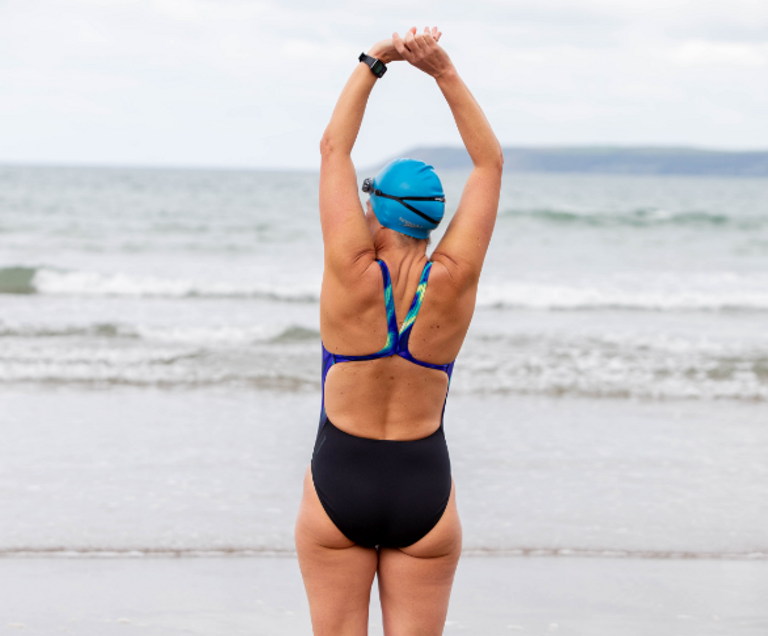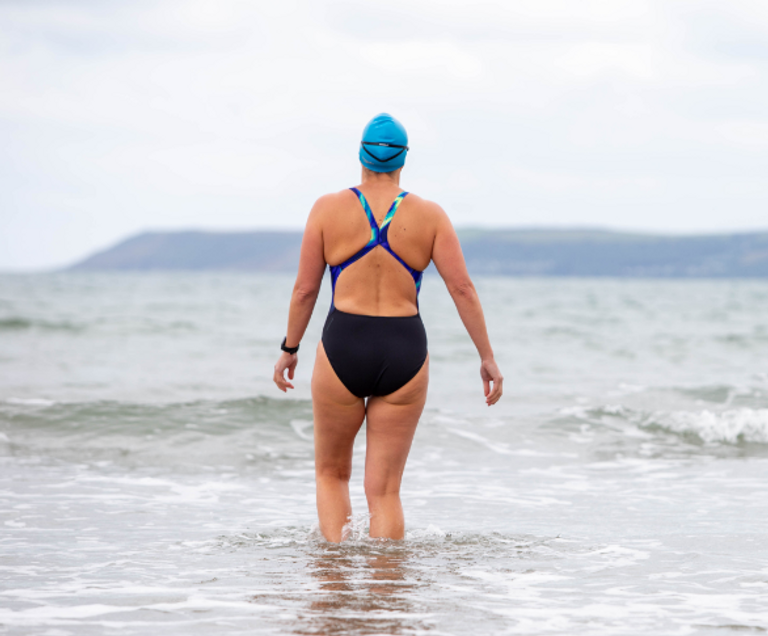 You are the Chairman of the IISA – how did you get involved and what does your role as Chairman involve?
I am secretary of the International Ice Swimming Association (IISA) Board and Chairman of IISA Great Britain.
The primary roles of the IISA GB board are to promote Ice Swimming safely, to organise a national annual championship, to manage team selection for World Championships, and arrange a team event before the World Championships. This takes up a huge amount of time and effort.
I was asked to join the IISA GB board when they were first set up in 2015. I handled organising the very first GB Championships in my local training venue at Andark Lake, Lower Swanwick, Hampshire in 2016. Then in 2017, I was asked to take on the role of Chairman.
I am supported by the board in planning all events and we are grateful for the support of several volunteers. My role at our events is the Event Director. There is an immense responsibility on my shoulders to ensure the event is safe, fun, competitive and fair.
As well as ensuring the event and venue are safe and to the required standards of IISA we must check swimmers are qualified both in experience and have the required medical/ ECG certificates. All distance swimmers have their temperature and blood pressure taken on the day as an added precaution and safety belts must be worn.
The GB Championships is typically a 2-day event with over 100 competitors from several countries.
Some years we have an open water venue, others in a pool. This year we are going to Cheltenham and using the 50m Sandford Lido.
Competitive swimmers always prefer a certified 25m pool as this is where records can be set and results formally acknowledged. A lot more volunteers are needed for pool-based events as each lane needs a dedicated lap counter – in comparison with say two 500m open water loops in a lake.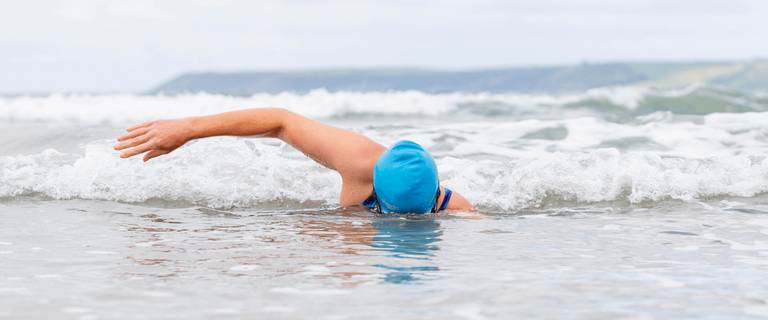 The popularity of cold-water swimming, wild swimming and ice bathing have all become 'buzz words' over the past couple of years. Do you have any advice for people looking to try it out for the first time?
I always recommend that someone finds a coach to try cold water or ice swimming the first time.
In addition, my key tips are:
Never swim alone.
Always know your entry and exit points for wild swimming (this can look hugely different in the water compared to on land.
Listen to your body and do not stay in too long
Have lots of loose warm layers and woolly hat to put on and a windproof jacket to put on.
The Pro Change Robes are perfect for this, and I also have a Red Revolution 3-in-1 Change Parka which is brilliant for those more extreme cold temperatures.
Have your kit ready, the right way around in the order you will put them on.
Get dressed quickly before the "after drop" sets in.
Bring a hot drink and something to snack on after your swim I would recommend starting outdoor swimming in the summer and then keep swimming regularly into the winter.
Do not swim in flooded, polluted water or after periods of heavy rain.
Make sure you are legally allowed to swim at your chosen location and always be mindful of nature and take care to avoid erosion on riverbanks etc.
I recommend always using a tow float in open water so you can be seen by other water users. Write your name on the tow float (in case of emergency).
Finally – always, always respect the water.
The main benefits of swimming are for well-being and mental health as well as being a wonderful way to meet people and make new friends. Swimming is a non-weight-bearing activity – the water supports your weight which enables those with joint and mobility difficulties to take part. I also believe that swimming throughout the year builds your immune system. I very rarely get colds, flu or stomach bugs. Having said that I never swim after heavy rain and always monitor water quality.
There is a range of informal swimming groups in most corners of the UK so it's easy to make friends with like-minded people and avoid the dangers and risks of swimming alone. Some groups are aimed more at social "dipping" whilst others are more focused on swimming and fitness or events – plus everything in between! Safety is critical and I would recommend finding a good coach initially before plunging into open water for the first time. This is a must if you are looking to take on Ice Swimming.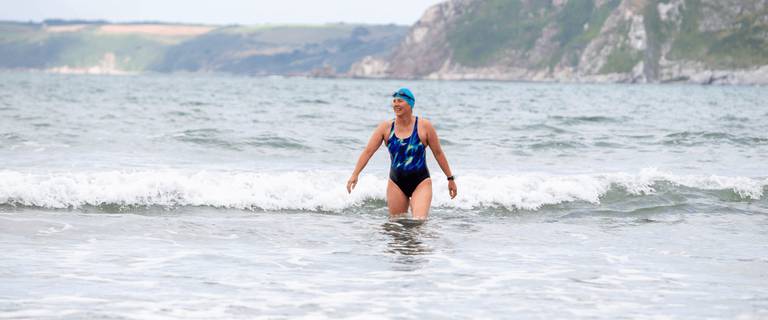 Has this rise in interest affected your own experience of Ice Swimming. Considering it is still a relatively small community, have you seen an increase in participants in the IISA events?
In 2016 I think there were 40 competitors for IISA GB Championships. This year we have over 100 entries.
At the inaugural IISA World Championships in Murmansk, I was one of just two GB swimmers to compete (the other being Rory Fitzgerald). We have just held our 5th World Championships. There were almost 500 competitors in total and Team GB had 44 swimmers.
Why do you think people go ice swimming and compete, what drives them?
Ice swimming is becoming increasingly competitive and attracting more swimmers with a history of competitive pool swimming. This is exciting and leads to more records being broken and new ones set. This happens with any new sport.
I don't have a competitive pool background. What attracts me to Ice Swimming is the challenge, the feeling of being with one in nature even in the depths of winter, feeling the icy water on your skin, making new friends and having unique opportunities to swim in amazing places all around the world.
Ice Swimming is not just about competition – it has an adventure side too – which is where the Ice Miles come in.
Ice Swimming can also be social. It appeals to many people of all shapes, sizes, disabilities and ethnicity. I often hear swimmers tell me that they love getting in my local lake or the sea but wouldn't dare go to a swimming pool. There is certainly something special about outdoor swimming.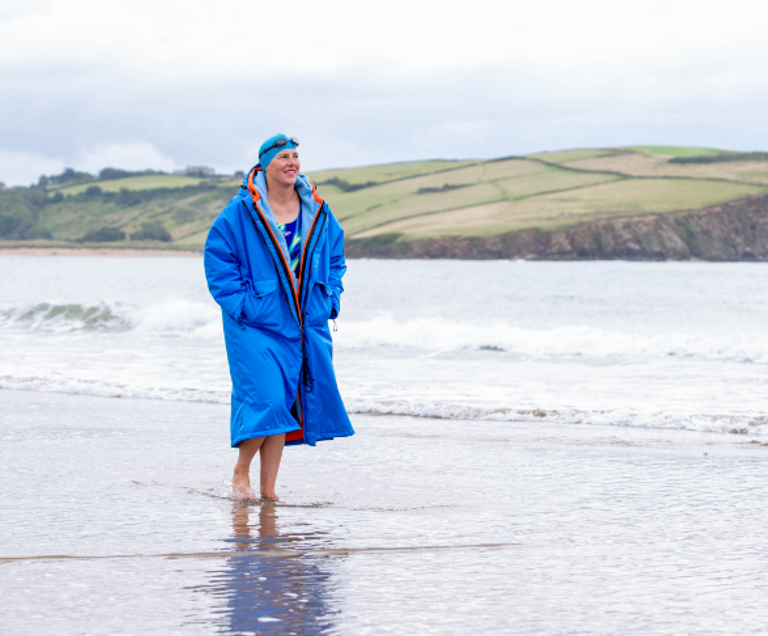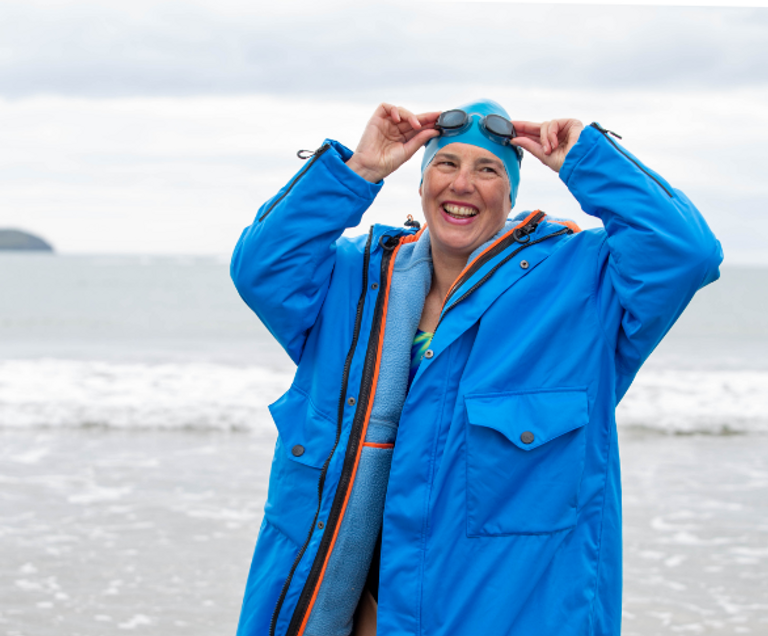 You were inducted into the Ice Swimming Hall of Fame in 2020. What does this mean to you, what is it you love most about Ice Swimming and what drives you to continue?
I am immensely proud and feel very honoured to have been inducted into the International Ice Swimming Hall of Fame. It was a total surprise and still feels surreal.
I take part in Ice Swimming because I enjoy it. Outdoor swimming is now definitely a part of me, and I couldn't imagine it not forming a huge part of my life.
In 2018 I tragically lost my only child, my beloved son Daniel and the age of 19. My heart was instantly smashed into a million pieces. Swimming has helped me find a way to keep going and manage perpetual pain and grief. I think Daniel would have been very proud of me.
I enjoy helping others, having a small part to play in growing this wonderful but crazy sport and inspiring others.
I have also raised a lot of money for The Samaritans to raise awareness of and need for suicide prevention and better education. I do this to try and save lives and reduce the number of people having to go through the devastation and torment that I have to live with.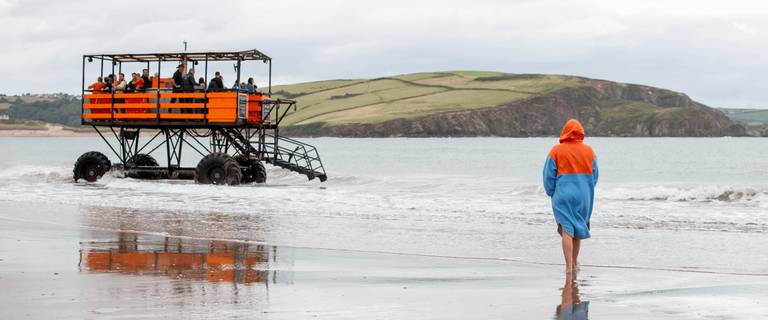 What new challenges do you have lined up?
I am always looking for new challenges!
My dream is to swim in Antarctica (I completed my Polar Swim for the ICE 7 in the Arctic). I would desperately like to find a sponsor who can help me achieve this dream.
This year I am going to Tarifa, Spain to attempt the Gibraltar Straits Swim from Europe to Africa (one of The Oceans 7 swims). I tried it last year as part of a "pod" of swimmers with Paul Georgescu from Romania (WOWSA Man of the Year). We were making excellent progress until a heavy bank of fog came down and the Moroccan coast guard understandably ordered us out of the water. We hope the "weather gods" will be more sympathetic this time!