Return to blog
Cool Bag Size Guide - Find Your Cooler Bag!
Products
Red Original
Posted by Ross Montandon
Our Waterproof coolbags take on the move picnics and alfresco drinks to the next level. Whether you're a paddle boarder, sailor or just straight up beach lover nothing beats an ice cold beer or chilled snacks whilst pursuing your favourite pastime.
One of the questions we get asked regularly is what is the best size cool bag to get so in this blog we're going to give you the lowdown on both the 18 litre and 30 litre to help you find the perfect size to fit your needs, and adventures!
Why you need a cool bag
Having a cool bag that can handle every adventure you throw at it will allow you to enjoy a greater range of snacks that exceed that traditional floppy cheese sandwich. Not only will our cool bag keep your items chilled for your trip, the outer armour tech fabric protects from knocks, drops and bangs, ensuring you don't have an exploded coke can or crisps reduced to crumbs.
Better refreshments in better locations doing activities that you enjoy, what's not to like?
Choose your size?
The main difficulty is what size to get. They both come packed with exactly the same features so it really comes down to what do you want to use it for and how many people are you trying to cater for.
The 18 Litre Waterproof Cool Bag
The 18 litre is the day tripper the lightweight beer cooler or picnic for two cool bag. The 18 litre is the day to day cool bag if you're on the go from the office to the beach or perhaps you want a few cold ones after your bike ride. Or an evening hike to a popular look out spot and dine alfresco on a summers evening.
This is ideal for the following:
Holding 28 cans
Ideal picnic number for 2 people
Adventure solo and like big lunches
Looking for a lightweight cool bag for you and your partner
Day to day use to and from the office and those post work adventures
Throwing on a boat, paddle board canoe or over the shoulder for fast and light alfresco dining
The removable carry strap allows quick and easy functionality for those get up and go adventures. Along with plenty of room for both ice and your food and can be easily carried by one, even if loaded.
The 30litre Waterproof Cool Bag
The mothership of all things cooling she is the life and soul of the party. Packed with all of the same features as the baby brother, the 30 litre packs some serious punch. Built for the long haul, from a full beach party to an overnight camping trip with the family. The 30 litre is the mother hen when it comes to keeping your family supplied with endless snacks, chilled drinks and good times.
This is ideal for the following:
Holding up to 54 Cans
Feeding an adventurous family of 4
Multi day camping trips
Summer road trips with the family
The campervan cool bag
Ice bucket for summer drinks with friends
The 30 litre likes nothing more than to be filled to the brim with ice cold drinks and sandwiches and bundled into a car on your favourite road trip. In true Red Original fashion the Armour tech fabric allows it to be tossed and bundled into the car or in the camper. The ample size provides all the space to keep you going for days.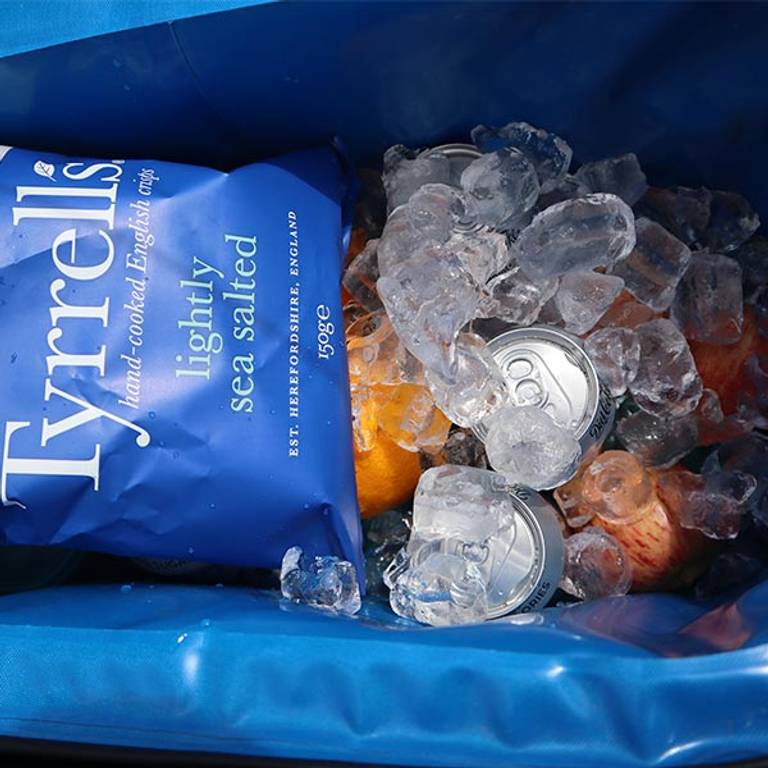 Not just for the family..
Ok so you haven't got the little ones in tow yet, perhaps you like to stretch your adventurous over a full weekend. Maybe you're the person who is straight out the door on a Friday evening and off to your favourite camping spot, hiking or catching up with friends. If you need a cool bag which can keep ice cool for up to 72 hours, then we've got just the ticket. You can load up on a Friday morning and still have cool ice on Monday morning to get you back to the office. For tips on how to pack your cool bag to get the most out of it check out our packing blog.
Need Help selecting your Coolbag?
If you're still unsure if you're a day tripper or a weekend feeder then drop us a line and we're available to help you select the correct cool bag. After all nobody wants a warm beer!