Return to blog
How To Ensure Your Pro Change Robe Withstands Time
Posted by Jess Davies
Look after your robe, so it can look after you!
We create kit for people who love adventure. Inspired by the great outdoors and designed to handle all types of expeditions, our products are built to last for you to enjoy as long as possible. With the right care, our Pro Change robes will be a vital part of your kit for years to come.
Too often, people discard garments once they stop performing, however, this is completely unnecessary and incredibly bad for the environment. It is estimated that £140 million worth of clothing is sent to landfill each year. From their recent Ware and Care survey, Grangers (leaders in product protection and revival) found that an extra nine months of active use could reduce a garment's carbon, water and waste footprints by as much as 30%.
It got us thinking what we could achieve if we kept our Pro Change Robes in tip-top condition year after year. Working closely with the team at Grangers, we have tested the Pro Change EVO to the absolute limit. Champions of sustainability and environmentally-responsible protection, Grangers offer a range of bluesign® approved, eco-friendly, world-first solutions with sustainability prioritised into every process and product. Let's jump into it...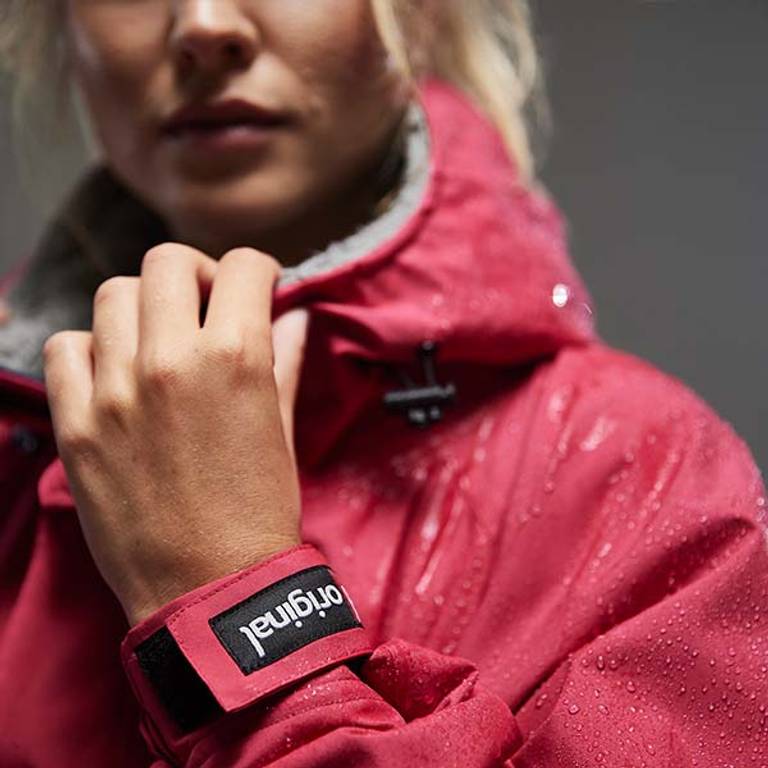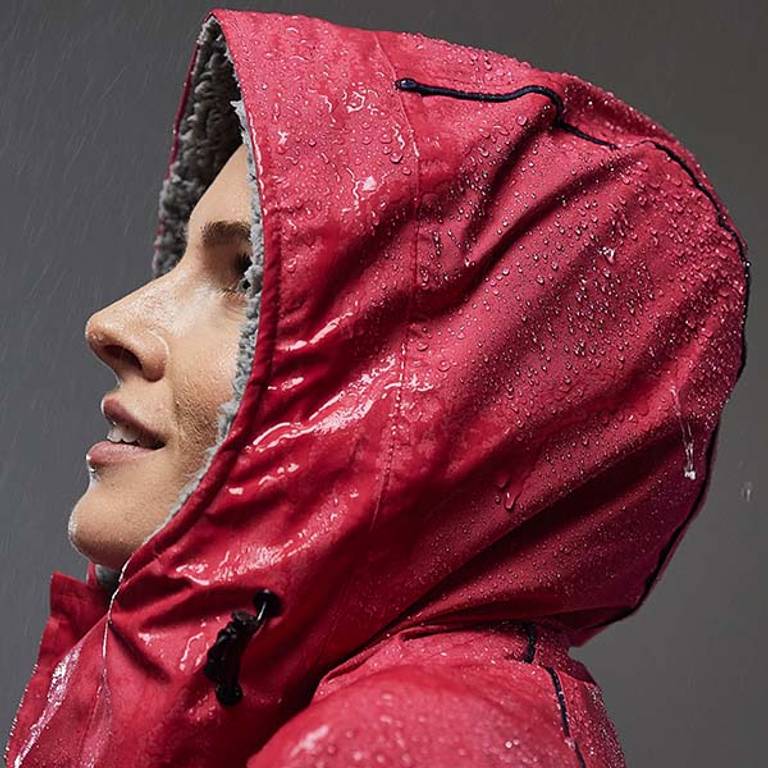 The Pro Change Robe & waterproofing
The Pro Change Robe Evo offers fantastic waterproof protection. Following extensive independent testing by Grangers, our robe came out with a perfect score of 100 relating to its waterproof capabilities.
This is due to a combination of an inner membrane, taped seams and a durable water-repellent finish (DWR). This finish forces water to bead away when it rains, while also allowing water vapour to escape – keeping you dry inside and out. Over time, the finish can wear away, causing your gear to absorb water rather than repelling it – meaning you're no longer protected against the elements. It also affects your gear's breathability, leaving you feeling clammy.
Performing at its best, you will see water beading and running off the outside of your robe. Once it stops doing this, you should reproof your robe. This can be done very simply with some help from Grangers. We're pleased to endorse and recommend two Grangers products to help look after your Pro Change Robe.
How to maintain your Pro Change Robe
1. PERFORMANCE WASH
• Performance Wash is a powerful yet gentle bluesign® approved, PFC-free cleaner designed to clean all your outdoor and technical garments.
• With the concentrated formula, all you need is one cap full on a low temperature wash, regardless of whether it's soft or hard water to restore your gear to like-new appearance.
• Grangers Performance Wash gently removes dirt, eliminates odours and maintains any remaining water repellency. So, even if you don't need to re-proof your robe, you can still use this wash as a gentle cleaner.
• Please note: it's imperative that you do not use a regular laundry detergent as the bleaches, fragrances and other components will break down the DWR finish as well as leave residues on your technical garment.
2. PERFORMANCE REPEL PLUS SPRAY
• Performance Repel Plus is there to protect your gear against the elements by restoring the water-repellent finish found in all technical gear. It's easy to use, harmless to the environment and your lungs
• Whilst damp, simply spray onto the outer part of your robe, allow to dry and you'll be fully protected outdoors once more.
• Bottle has 2-3 applications for a Pro Change robe. Both products can be used for all your technical garments such as waterproof jackets and trousers, not just for Pro Change Robes.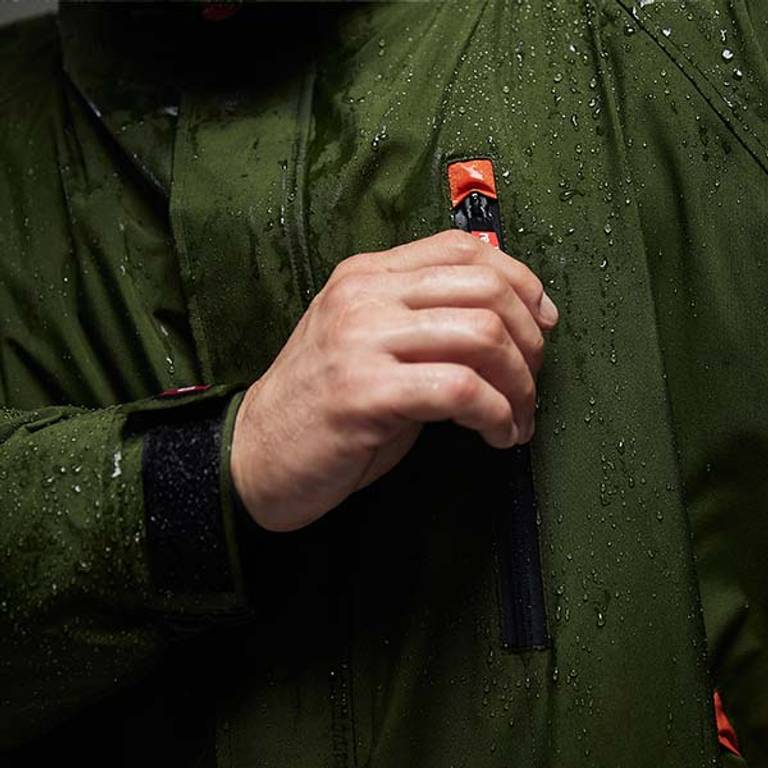 Who are Grangers?
Grangers are a British brand, who are dedicated to protecting you against the elements and have been since 1937. With a passion for the outdoors and the unpredictability of British weather, they love nothing more than defying the elements and being able to make any adventure possible.
"We wouldn't expect our ordinary clothes to look so great without a regular wash, yet so many of us expect our jackets to just keep performing, regardless of what we throw at them. Well, in order for a jacket to perform at its best it needs regular care, and this means cleaning and proofing – don't worry though it's so easy to use you can have your items spinning in the machine in the time it takes to make a cup of tea."
Based in the heart of Derbyshire, on the edge of the Peak District, Grangers are proud of their British heritage and manufacturing. Most of their products are still manufactured under one roof in Derbyshire, allowing them to have complete control of the production process of their products so that they can guarantee the quality.
They are as committed to sustainability and the environment, as they are to delivering unrivalled product protection. In 1953, their formulations actually proofed the gear used in the first successful Mount Everest summit. And in 1947 they developed the world's first-ever waterproofing solution, paving the way for responsible protection. This is why all their formulations are PFC-free, and why they're so proud to have been the first-ever aftercare brand to achieve bluesign® system partner status, in 2007.