Return to blog
How To Layer Outdoor Clothing
Clothing
Outdoors
Products
Posted by Lydia Burdett
In a rush to embrace the great outdoors, it can be easy to overlook one of the most critical aspects of preparation: outdoor clothing. Particularly at a time of year when weather conditions are notoriously unpredictable, getting caught short by a downpour or extreme temperatures can hamper your enjoyment and safety. However, the right layers of clothing can make all the difference and ensure you stay comfortable and calm as you set off on your upcoming adventure.
Figuring out how to layer outdoor clothing can be tricky if you're not sure where to start. The type of clothing you need will also vary a little depending on the time of activity you're trying out. With this in mind, we have created a handy guide to layering outdoor clothing so that you can understand the basics and apply these to your own outdoor experiences.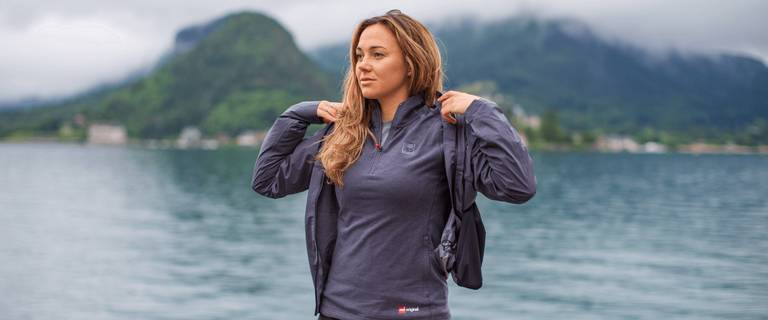 Why Does Layering Matter?
Layering outdoor clothing is an incredibly important process to consider before heading out as it ensures that you are adequately prepared for a range of weather conditions and can stay warm, dry and happy. Outdoor conditions can change rapidly, but by layering your clothing you can easily adjust to fluctuations throughout the day. Whether you need to fend off a sudden shower or want moisture to stay away in conditions where sweat can build, the right layers will keep you comfortable.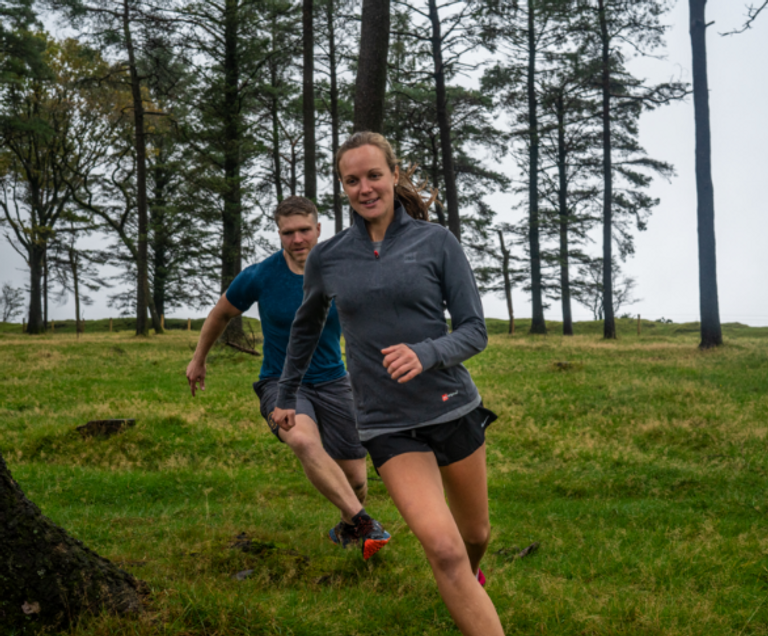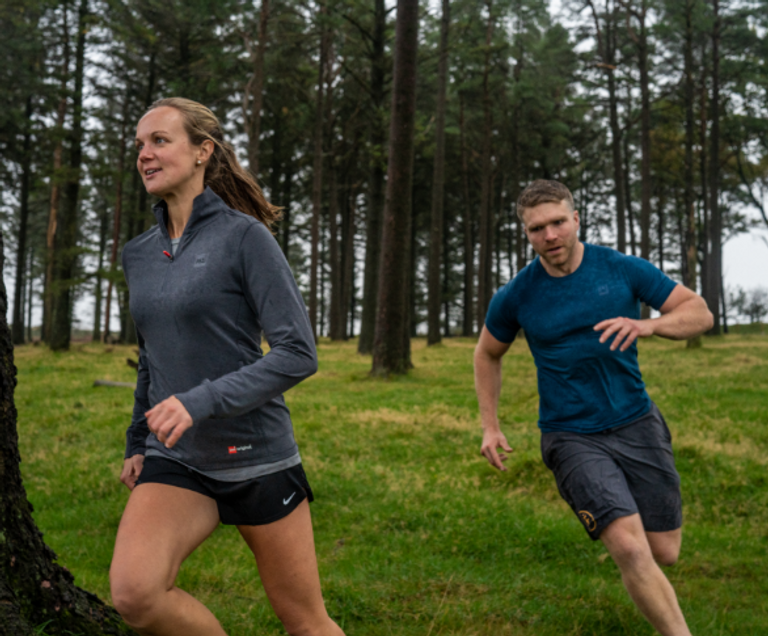 Prioritise Three Main Layers
The key thing to remember when wondering how to layer outdoor clothing is that you need to get the basics right. Chucking on loads of random tops and jumpers will certainly keep you warm, but you want your layers to be adaptable too and a more thought-out approach is required when it comes to layering outdoor clothing. Prioritising the following three layers is generally the best way to go.
Foundational Base Layer
The first item of clothing to consider when layering outdoor clothing is whatever will touch your skin first. Typically described as a base layer, this will usually be a top or t-shirt that serves as your moisture-wicking foundation. Your base layer should fit snugly to maximise the fabric's ability to keep you dry.
Insulating Mid Layer
Next up, add an insulating mid-layer like a long-sleeved top, fleece or thin synthetic jacket. Though this layer will be stuck in the middle of your outfit, it's one that should not be skipped. By sitting in between your other layers, the mid-layer traps heat close to your body and keeps you warm. Opt for moisture-wicking fabrics to prevent chilling from retained moisture and consider lightweight clothing that can be easily packed away and carried if temperatures do increase.


An Outer Shield
Your outer layer is your protection against wind, rain and snow, so it should be both waterproof and breathable to keep you dry and prevent overheating. If you are going to leave a layer behind, this is probably the one. However, the weather will play a big role in determining whether you need to wear an outer layer and you'll most definitely want to take one on any adventure that might involve wet or windy conditions.
Don't Forget Accessories & Extras
Getting the three core layers of outdoor clothing puts you in a great position to handle a huge range of unpredictable outdoor conditions. However, your chosen activity might also make a big difference to the type of layers you choose and certain pursuits will require a few added extras.
If you are getting in the water or heading out on your Red paddleboard, we recommend adding a cosy changing robe on top of your staple layers. A lightweight hat can also be a sensible choice for a variety of activities. Opt for a breathable cap if you are going to be spending long periods of time in the sun and consider a beanie if you would benefit from extra heat retention.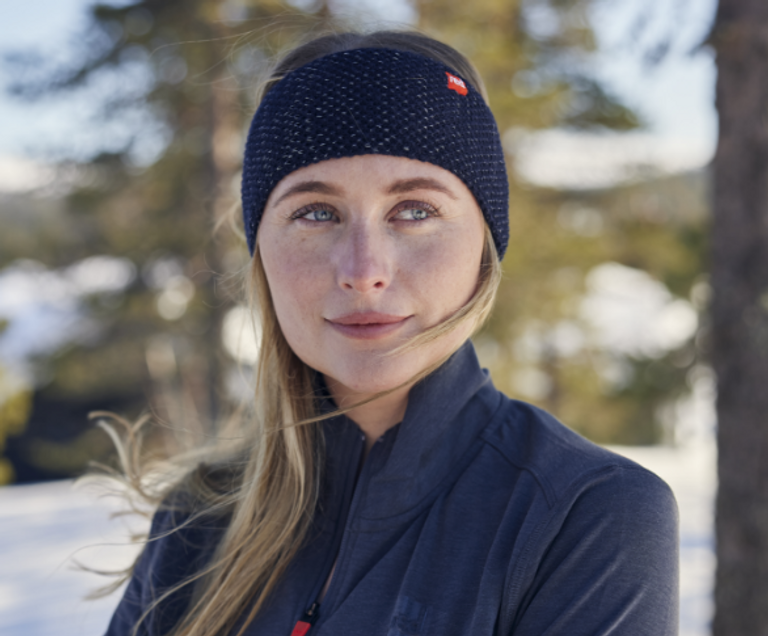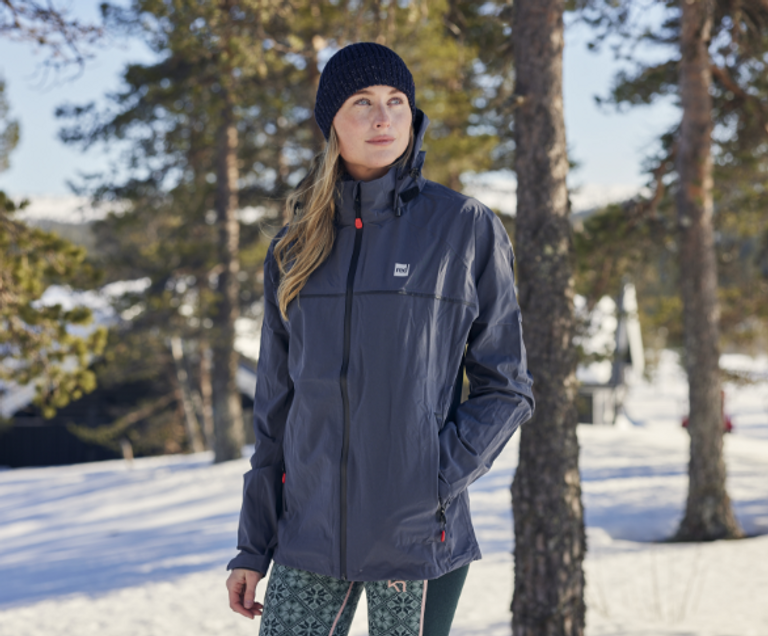 Red Equipment's Top Layering Picks
With an understanding of the basics locked in, you'll likely be hunting for the perfect items to help you master the art of layering outdoor clothing. The genuinely innovative approach to technology and outdoor clothing here at Red stands us in good stead to make some recommendations, so do consider the following top picks as you choose your layers.
Performance T-Shirt
Available for both men and women, this one can act as your all-important foundational base layer. Crafted with a special Dri-Release™ fabric, the Performance T-Shirt pulls moisture away from your skin to prevent sweating and keep you dry. In warmer conditions, added 50+ UPF means that this layer is also perfect for protecting your skin from the sun when jackets and mid-layers are not necessary.


Long Sleeve Performance Top
When it comes to your mid-layer, look no further than the Red Long Sleeve Performance Top. Also in men's and women's styles, we're pretty proud of the way we've combined moisture-wicking properties with total softness and comfort in this zip-up long-sleeved top. The incredibly lightweight fabric will also fold up and pack away into your bag with ease, making this a truly versatile and functional layer for your next adventure.
Merino Headband
It's always nice to add a splash of personality to your functional layering and the Red Merino Headband allows you to do exactly that. Providing warmth and comfort without the need to wear a cap, this headband is available in burgundy and navy and bridges the gap between layers and seasons without the worry of overheating.
Roam Beanie
As winter rapidly approaches, it would be silly not to include our Roam Beanie in teal or mustard in our top layering picks. The bright but neutral styles are simply the perfect finishing touch for any combination of clothing, though the benefits of this beanie extend way beyond a pop of colour. Complete with a super soft and fleecy lining, you can be certain that your head will stay warm when the temperature drops.
Active Jacket
Last but certainly not least, don't forget your outer layer. The Red Active Jacket is the perfect choice for a huge range of outdoor pursuits, offering compact but lightweight and breathable protection from the elements. Available for men and women and with 5k/5k waterproofing, this jacket means that you'll never have to worry about cancelling your plans when the grey clouds start to roll in.