Return to blog
How To Look After Your Red Original Pro-Change Robe
Products
Red Original
Posted by Luke Green
Getting changed and keeping warm after any outdoor activities in poor weather can feel like a sport in itself, that is why Red Original has created the ultimate changing robe which will keep you warm, dry and covered! Our Red Original Pro Change Robe is designed so that you can get changed - without exposing yourself to the elements, that is why our change robe comes with generous sizing and stretch panels.
Available in different sizes depending on your height and a cut that suits both Men and Women, the Red Original Pro Change Robe also benefits from a front wind-protective flap with poppers for quick and convenient closure. Whether using it as a waterproof jacket for an outdoor activity or wearing it to get changed under, you'll stay warm, dry and comfortable. Compared to other outdoor changing robes, its premium fabrics make it lightweight, more packable, and less bulky to wear, making it practical and comfortable without compromising on warmth. However, such a unique and detailed piece of kit that will be put through its paces in some testing conditions, it requires some TLC to keep it in premium condition. We have listed the key care details below.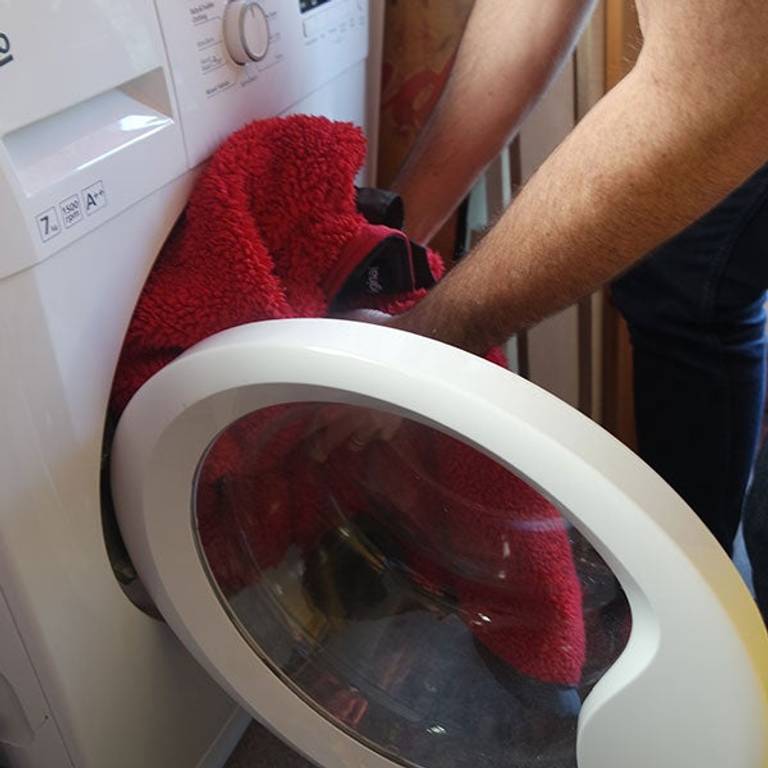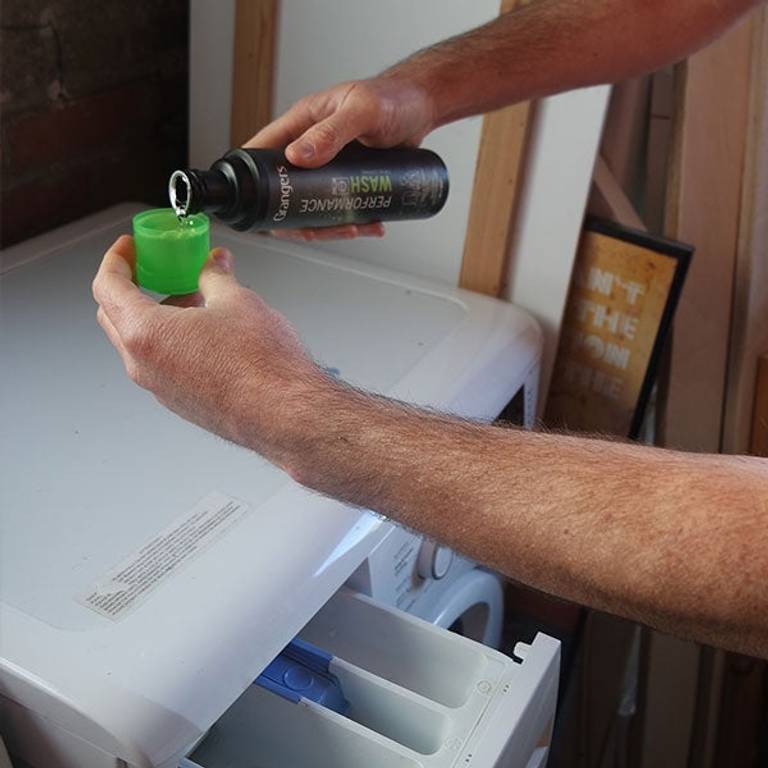 The Benefits Of Taking Proper Care Of Your Waterproof Changing Robe
Change robes take a lot of stick over the time that we own them, often more than your average waterproof coat or waterproof trousers. Unfortunately, change robes are not the easiest to take care of and that's why we have provided some useful details on how to store, clean and maintain your change robe. Doing so ought to ensure you're able to get the very most out of them, both in terms of day-to-day performance and longevity.
Unless you get your changing robe dirty and would prefer it clean, your change robe will function just the same if simply dried at room temperature between uses. In fact, the Red Original Pro change robe has been designed to provide the same level of warmth and comfort even if it is covered in mud and forgotten about, living in the car boot between uses. However, we would suggest treating your changing robe as a standard piece of clothing and storing it carefully in a wardrobe or set of drawers - ensuring it isn't exposed to heat.
How To Clean The Red Original Pro Change Robe
You will be thankful to know that your hooded changing robe does not need washing after every use (unless of course it gets covered in mud!) Due to its waterproof outer shell fabric washing should be limited as much as possible, the same as with any other outdoor waterproof clothing.
Never expose the changing robe to heat sources of any kind. The inner lining will not handle drying next to a heat source as it could lose its warming and quick-drying properties, that is why we would strongly suggest always hanging your waterproof changing robe or laying it flat to dry. The Red Original Pro Change Robe is machine washable and will retain its waterproof properties and longevity if the guidelines below are followed.
Pro Change Robe Washing Instructions
Wash your change robe inside out - this is to try and combat ageing the outer shell of the waterproof garment
A gentle or delicate machine wash at a maximum of 30 degrees. However, the safest, and best technique would be to wash your hooded changing robe by hand
Do not hot wash, dry clean, or iron!
It is extremely important to use a non-bio powder
Refrain from using fabric conditioner
After the spin cycle, hang or lay flat and dry at room temperature - do not tumble dry!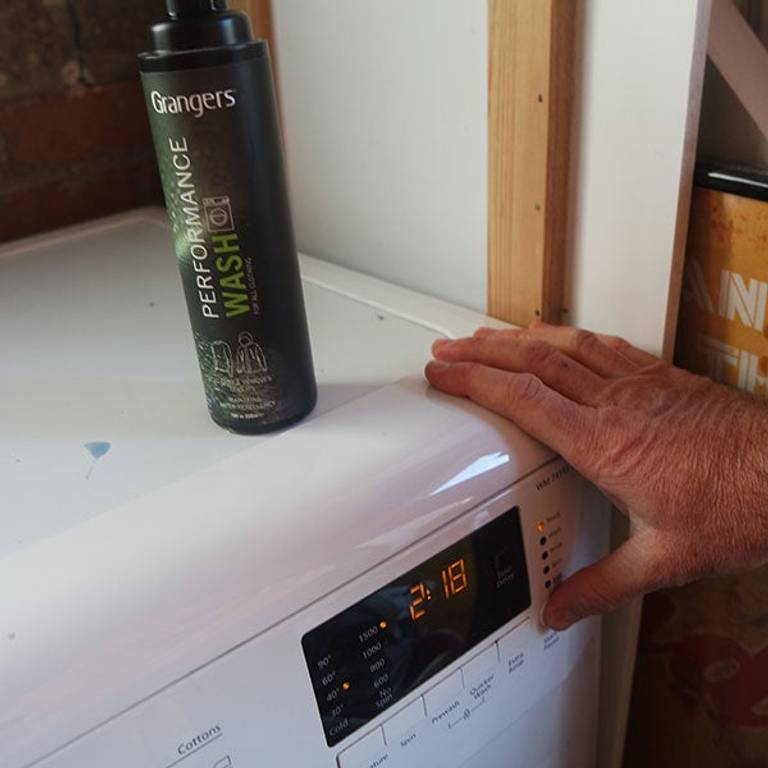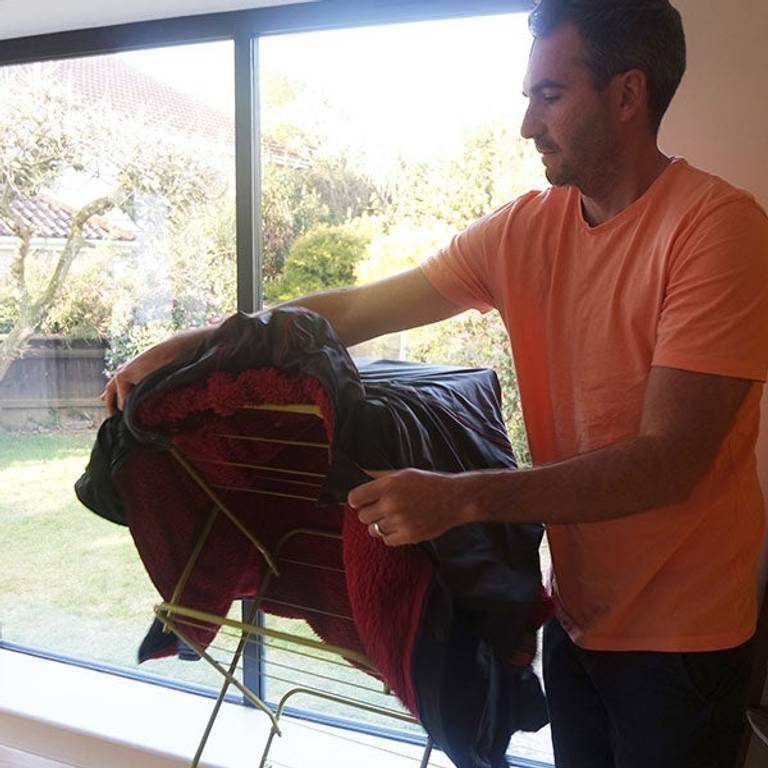 It is worth noting that as you wear and wash your change robe, the waterproof coating may gradually get worn away. This isn't a problem, however, as it's quick and easy to top it up with something like Nikwax or Granger's waterproof coatings. These reproofing solutions have been tested to ensure they work well with waterproof changing robes like ours, and often all you have to do is spray them on after cleaning and wait for it to dry.
We hope that you consider following the steps above in order to keep your changing robe in good condition so that you can enjoy your outdoor activities this summer, and also enjoy getting change after!