Return to blog
How To Transport A Paddleboard - The 4 Best Techniques
Posted by Alex Clasper
If you're wondering how to transport a paddle board, the great news is that there are plenty of different options for transporting your SUP with ease and convenience. Inflatable SUPS are lightweight, compact and versatile to move about meaning there are plenty of different ways that you can carry your paddle board, depending on where you're heading to. These are just a few of the main techniques to consider when deciding how to transport a paddle board.
ATB Transformer Board Bag
When thinking about how to transport a paddle board, one of the easiest ways to carry your board is by using the ATB Transformer Board Bag. Designed to enable you to transport your SUP with ease and convenience, this practical SUP bag features comfortable backpack straps, as well as in-built wheels. The bag offers ergonomic support for your shoulders and back and is fully customisable to your height. Exterior compression straps help to enhance comfort whilst a paddle blade pocket and velcro securing system allows you to keep your paddles securely stored when you're on the go. If you're thinking about how to transport a paddle board on public transport or walking over longer distances, this paddle board carrier is a great option, with its lightweight nature and enhanced comfort.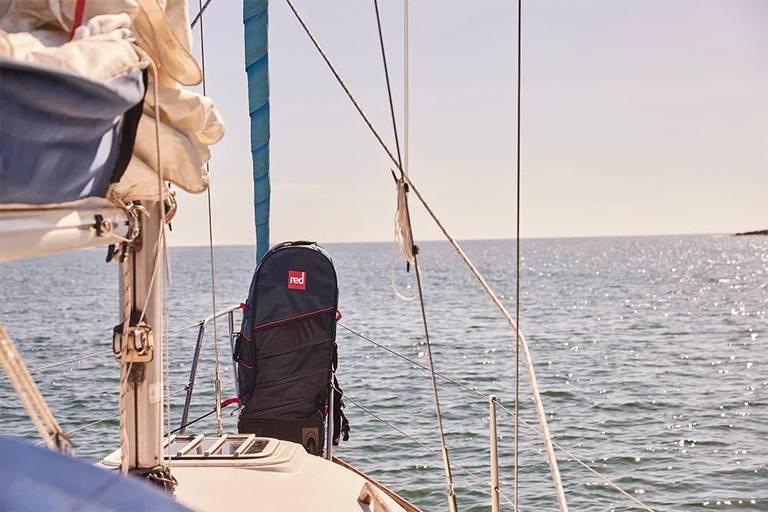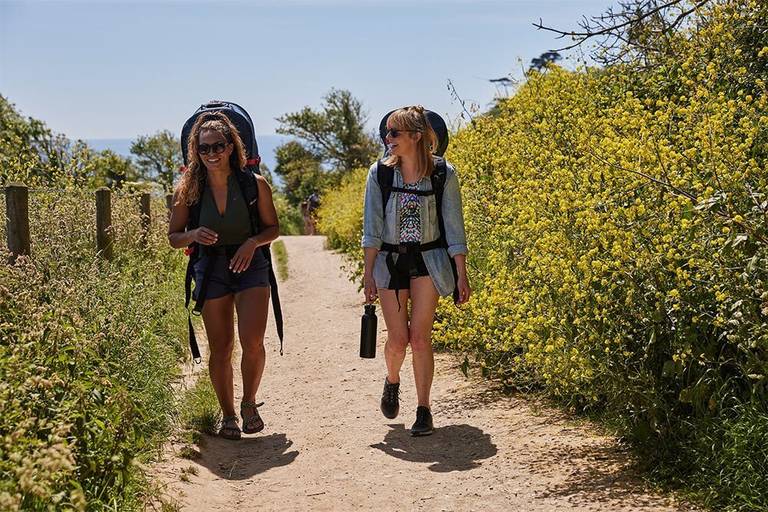 Shoulder Carry Strap
If you're concerned about how to transport a paddle board once it's been inflated, there are plenty of easy options. One of the most comfortable methods for carrying your SUP on foot is by using our shoulder carry strap. This fits our 10'8" Activ Boards, however it can also be retrofitted to other boards using additional cargo points. It can also be used with our waterproof deck bag to alleviate the load. The carry strap clips easily to your board and benefits from super soft shoulder padding to prevent rubbing on your skin when you're carrying heavy loads. This is perfect for when you need to carry your SUP from the water to the car without any hassle. You can also fully adjust the length to suit your size and for different loads.
Roof Rack
Another option for how to transport a paddle board, when you want to carry it inflated, is by attaching it to the roof of your car. It's always best to deflate your SUP after use and store it away in a carry bag to protect it from punctures and other potential damage, however if you're paddling on several locations in a row, or have run out of space in your car, you may want to leave it inflated temporarily. Using a roof rack designed specifically for SUPs will help to keep it protected in transit, however it's also important to ensure that you're loading and securing the board correctly. When loading your inflatable paddle board onto the roof rack, make sure to place it deck side down with the tail at the front of the vehicle. This will help to decrease wind resistance. If you're transporting multiple boards then you'll want to place the largest at the bottom. Once your board (s) are in place, take the time to make sure they are wrapped up securely with the buckles securely fastened. To provide your paddleboard with additional protection while in transit, we strongly recommend using a protective UV Board Jacket.
Pickup Truck
If you've got a pickup truck and want to know how to transport a paddle board once it's already inflated, you'll have no problems at all. You can transport your board in the bed of your truck, making it quick and easy to load and unload. However, it's still important that you take the time to secure the board using straps so that it does not move about or blow away when it catches the wind. It's also important to provide cushioning for the board so that it does not damage on route. You can use a towel for this or a soft cushion rack. Again, make sure this is securely in place so that it will not move about once you're in motion.