Return to blog
Introducing The New Red Original Long Sleeve Changing Robe
Red Original
Posted by Luke Green
Here at Red Original, we are always pushing ourselves to create products that are centred around the end user and are as practicable as they can be. That is why we are delighted to introduce to you the new Red Original Long Sleeve Waterproof Changing Robe, designed to get you dry, keep you warm and stay covered. This changing robe is an essential after taking part in any kind of outdoor activity, from Outdoor Swimming, Triathlons, Surfing, Rugby or Football, Rowing, SUP, Athletics, Mountain Biking, Dinghy Sailing or any other water or outdoor sport.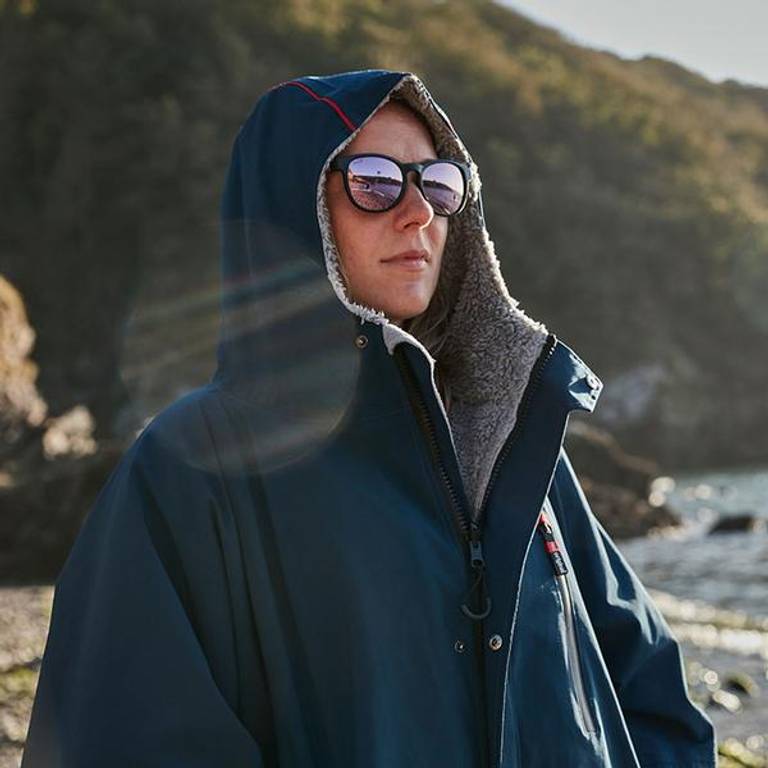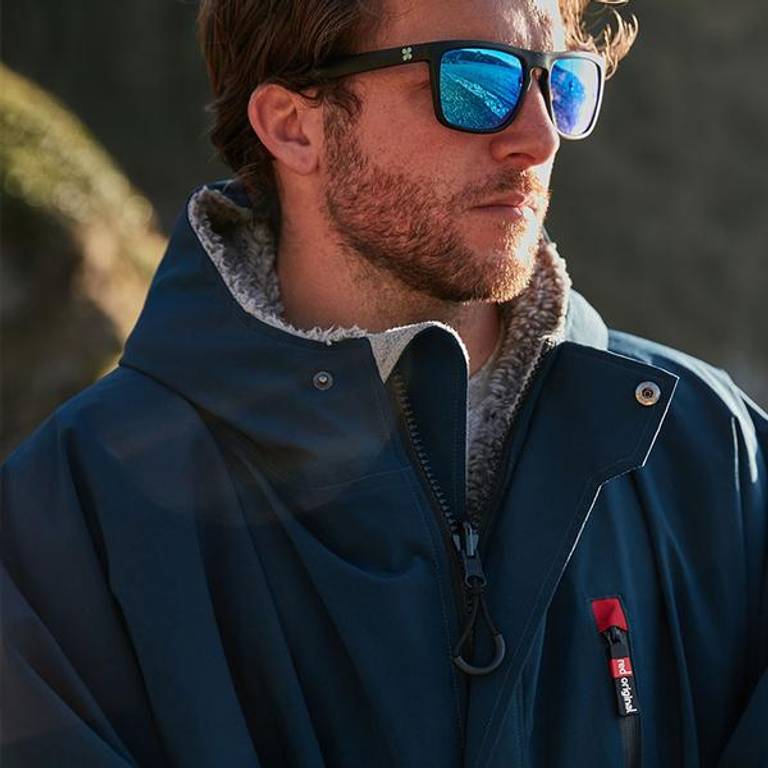 Long Sleeve Changing Robe Tech Specs
Red Original products are centred around practicality, which is why we take extra time and care when thinking about the design of our products. We also dedicate a lot of resources and energy to conceiving new and creative technologies that will take our products to the next level.
With this in mind, you'll undoubtedly be happy to learn that our new long sleeve changing robe is overflowing with technologies that will make your pre and post-outdoor activity experience more comfortable and practical then you could have ever imagined. Here are all of the technologies bundled into just one changing robe:
High performance waterproof breathable shell - Stops water getting in whilst allowing moisture out, so the interior does not stay soggy and wet but dries during and in-between uses.
Long sleeves cover the full arm - To protect against the harshest conditions during prolonged periods outside, so you can enjoy the outdoors for as long as you like.
Stretch shell and stretch panel vents - provide 'give' to allow quick and easy changing in comfort
Super soft moisture wicking fur lining - pulls water away from the skin, drying you effectively and keeping you super warm
2-way chunky YKK zip - Allowing you to open the jacket from inside or out, and the bottom up
Easy hold zip pulls - Designed to be used no matter how cold your fingers are
Concealed front zip with fleece guard - Keeps wind chill out and neck warm
Waterproof valuables chest pocket - Easy to access when staying warm on the beach
Triple-layer construction - Increases thermal retention whilst reducing weight compared to heavier materials
Large fleece-lined hand warmer pockets - Keeps your hands warm and out of the wind and rain
Chunky popper buttons - for quick and convenient closure
The Red Original surf changing robe waterproof changing robe is especially designed so you can put a full wetsuit on without needing to take it off, as change robe has been built with unique stretch panels and generous sizing. You can easily get dressed and undressed without the need to expose yourself to the elements. That is why, like our pro changing and our Luxury Towelling Change Robe it is available in 2 different sizes. Our medium size long sleeve changing robe is recommended for people that are within the heights of 5'1" and 5'11" (155cm - 180cm). The chest size on the medium changing robe is 1500mm (59 inches).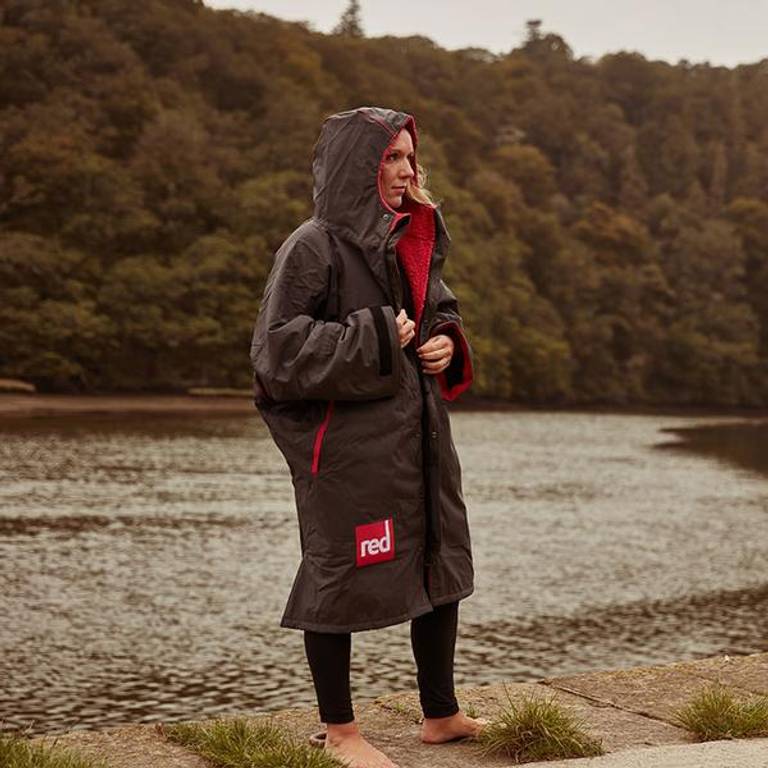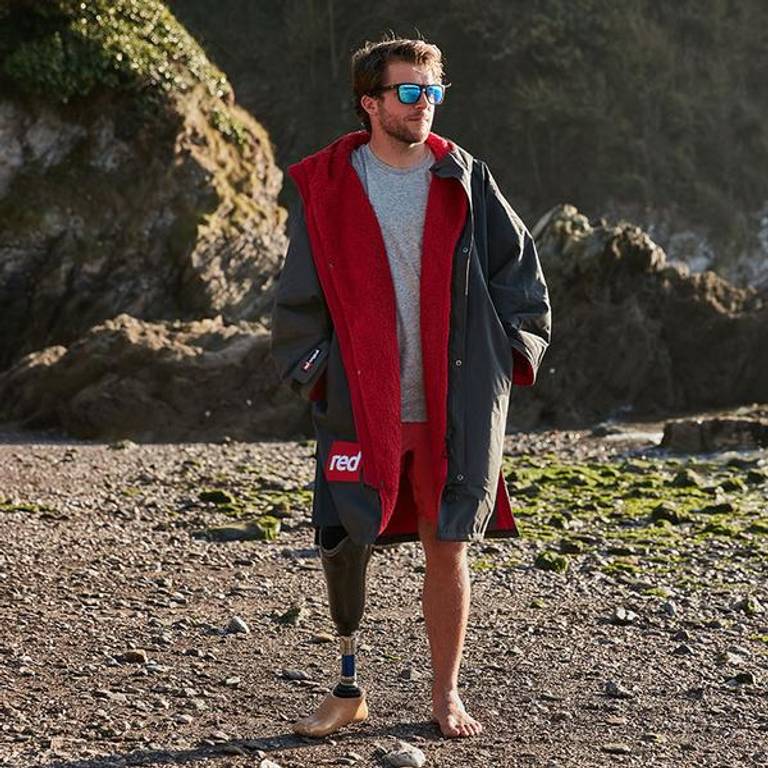 The other size we have available is Large, which is recommended for people who are 5'11 - 6'5 (180cm - 196cm tall) with the chest size being 1700mm (67 inches). Not only are there 2 sizes available, but there are also two colours available - the traditional grey Red Original waterproof changing robe and also our latest colour, the navy blue Red Original waterproof changing robe.