Return to blog
Introducing The Quick Dry Microfibre Change Robe
Red Original
Posted by Ross Montandon
Enjoy adventures on the go with our new addition to the changing robe line up at Red Original. The Quick Dry Microfibre Changing Robe has been thoughtfully crafted with usability at the centre to make changing quicker, easier and lighter.
Over the last few years we've been developing our changing line up with great success. Our team is comprised of outdoor enthusiasts such as paddle boarders, surfers, kayakers and mountain bikers. When it comes to Changing Robes we know what we are talking about. It's time to pack your bags it's time for another Red Original adventure!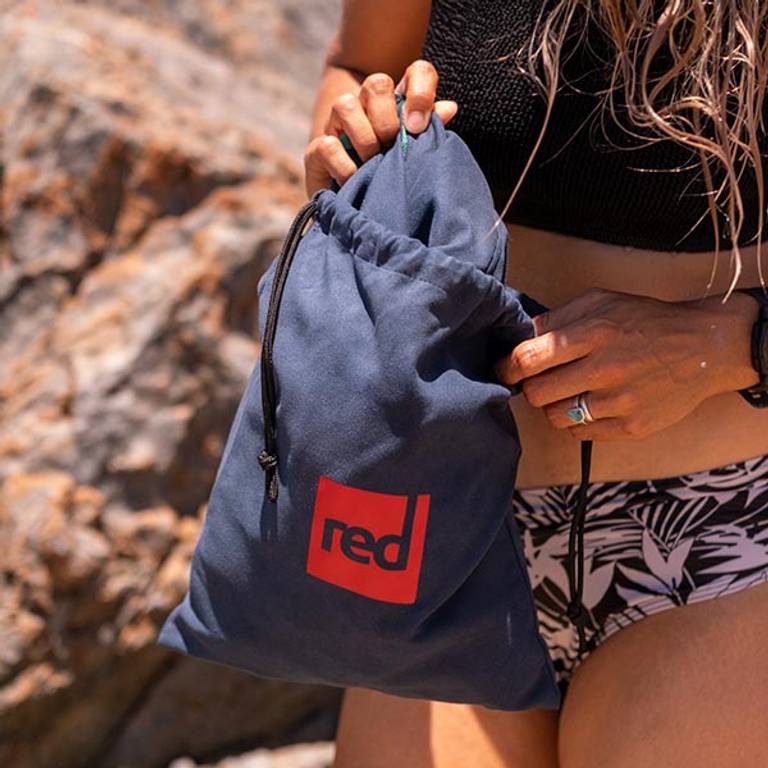 For adventures on the go
As avid outdoor enthusiasts ourselves, we've clocked up a fair few hours wiggling out of wetsuits and perching on the boots of cars to preserve our modesty. Unlike the bigger brothers of the line up, in the form of the cosy Luxury Towelling robe and the all-weather 'I can handle anything" Pro Change robe, the Quick Dry robe is all about portability and drying speed.
Nothing beats multiple adventures in one trip, such as taking a hike to a swimming spot, or perhaps loading up your bike for a weekend full of outdoor activities. The Quick Dry changing robe has been made from premium suede micro fibre towel fabric which means you can get changed comfortably whilst protecting modesty and then easily pack away into the matching storage pouch at the end of a session. This, combined with the antibacterial odour control fibres, means it can go longer without being washed and doesn't smell like a wet dog. Less time washing and more time adventuring is always a good thing in our book!
Packable, Portable and Quick Drying
The Quick Dry change robe is the lightweight nimble sibling in the Red Original changing family. The 200gsm (grams per square meter) fabric makes it half the weight of the Luxury Towelling Robe. This makes it ideal for a day at the beach where space in your bag is limited, or even weekend getaways. The fast drying fabric wicks moisture away from the body allowing you to dry quicker and stay warmer when the sea breeze starts to blow in.
The Quick Dry change robe is a handsome fella with the iconic Red logo embroidered on the chest, deep hand pockets for small items and snuggling down into, and of course a hood with a draw string for extra warmth and Jedi skills around the campfire.
The carry bag also doubles up as a handy stash bag. Made from the same soft fabric as the robe, it is ideal for cleaning your sunglasses or storing your goggles and pants whilst you're changing to stay organised. The portability and quick drying element of this robe will enhance your adventures and sit with you in your backpack for those fast and light changing moments.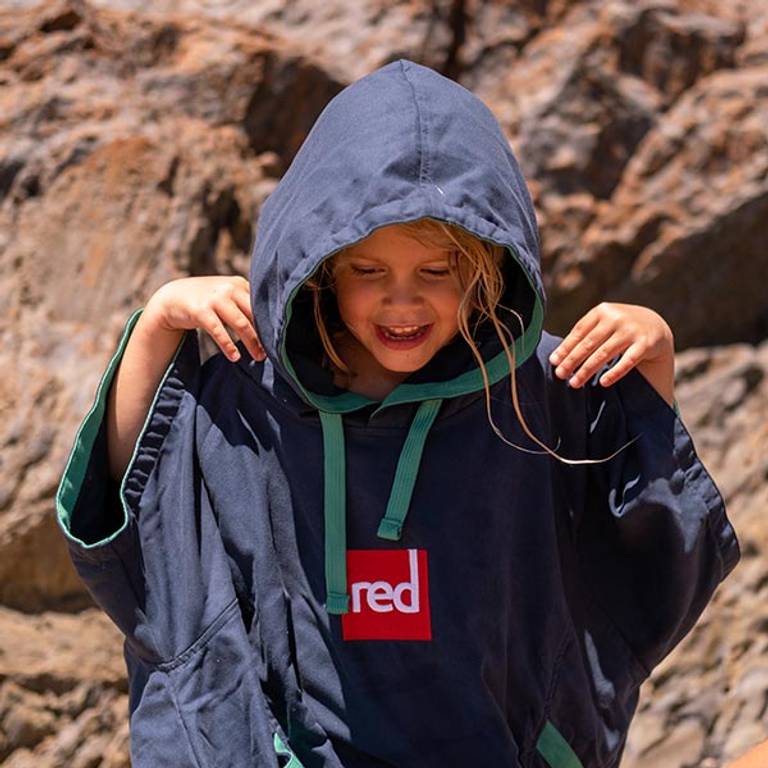 What size do I need?
With all our changing robes we base our sizing on height, this allows for us to give accurate sizing to make sure you have plenty of room in your robe to get changed. Whilst still being able to move around comfortably.
Kids Size: 4'0"-5'1" (122cm -155cm)
Medium: 5'1" -5'11" (155cm -180cm)
Large: 5'11" – 6'5" (180cm -196cm)
Find your Changing Robe
The New Quick Dry Change Robe is available in both Navy and Grey, head over to our to our changing page to find the right size for you.