Return to blog
Move More with the NEW Navy Performance T-shirt
Red Original
Running
Posted by Ross Montandon
We love to move, it's in our DNA. Running from your doorstep, long dog walks and evening paddle board sessions on a warm summers evening, outdoor activity doesn't get any better! With long daylight hours and consistent weather, taking the time to lace up your boots and load up your backpack isn't just a hobby or a past time, it's a necessity, it's something that we simply must do.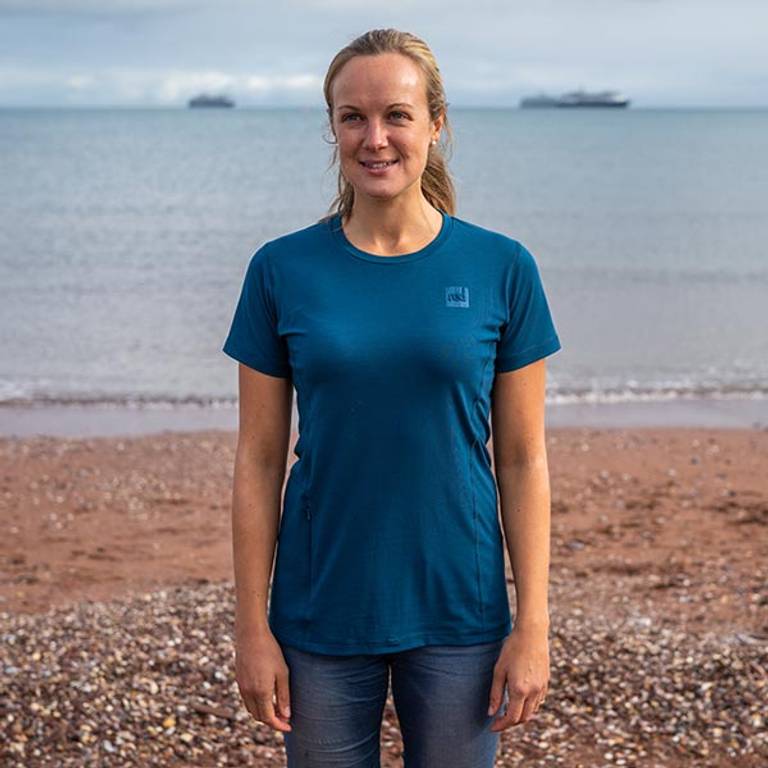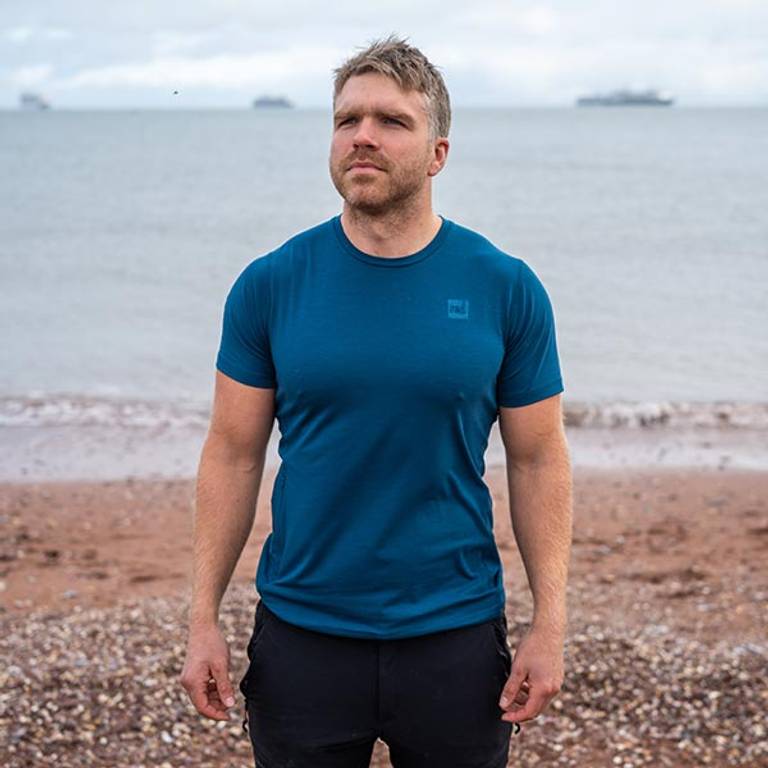 Making clothing that moves
This is laying the foundation for us when we create all our products. As with all Red Original products, designing from the ground up is the only way to make items that are long lasting, fit for purpose and sustainable. We want to make clothing items which you miss when it's in the wash, that item when you're packing for a weekend camping trip you rummage to the bottom of your wardrobe for your favourite t-shirt. Because it's comfortable, dries quickly and can handle all of your adventures.
In line with this belief, we've added a new colourway to our popular Performance Clothing line up. The Petrol Navy Blue Performance T shirt - the fresh-faced sibling of our performance range and eager to prove themselves. This new neat classic Navy has been introduced to enhance the active wearer. A t-shirt that can be worn at the gym, on the bike or just down at the beach whilst paddle boarding.
As with everything at Red Original we need our t-shirts to handle the environments we choose to play in. A t-shirt that's great for the 9-5 day at work and the evening bike rides, hikes and trail run during the 5-9 adventures!
Key Features of our Performance T shirt
1. Antibacterial Fabric
Dr-release fabric allows the moisture built up through exercise to wick away from the body and be released. This makes it a great shirt for breathability whether you're at the gym or just a hot commute. The antibacterial and odour control fibres of the t-shirt allow the t-shirt to stay cleaner for longer so less time in the washing basket. Along with not holding those sweaty odours. This means more time wearing, less time washing which is never a bad thing!
2. 50+ UPF (Ultra Violet Protection Factor)
UPF or Ultra Violet Protection Factor is a rating given to fabrics on how much UV can penetrate the fabric. For an outdoor garment this is pretty essential as we're exposed to UV all the time even on days which are not particularly sunny or bright. At a rating of 50+ UPF our Performance T-shirts only let 1/50th of UV rays through the t-shirt. Most cotton t-shirts only have a rating of 5 UPF. This level of protection for long days out on the water or in the hills is essential for improving skin protection.
3. Quick Drying - 4 times Quicker than Cotton
Seeing as being on the water is our thing, it made sense to create a t-shirt which could dry quickly so you could head from the beach to the cafe without a problem. The Dri-release fabric can dry 4 times quicker than cotton, this rapid speed in drying is perfect for travelling or just life on the road as you head from adventure to adventure.
We've also added a few sneaky features into the mix to make life easier when you're on the move.
Concealed Pocket
The concealed key pocket ensures you can keep your keys and ice cream money safe meaning fast and light adventures are a staple with the performance t-shirt.
Flat Locked Seams
The athletic cut on both women's and men's has been tailored to maximise comfort whilst on the move. The flat locked seams ensure no rubbing on high activity areas.
Performance T Shirt
T-shirts are not just T-shirts at Red Original; we believe in creating products which allow us to do more of those favourite past time activities. A t-shirt that spends less time in the washing basket and less time hanging to dry on the line and more time where it should be…on your back, with you; doing more!