Return to blog
Travel Diaries: Paddle boarding in Portugal
Responsibility
Posted by Maxine Smiles -Cooke
Welcome to the 'Travel Diaries'. This blog is an excerpt from our bi-weekly email series which features stories of incredible SUP adventures and locations from all over the world. If you want to receive stories like this straight into your inbox simply sign-up here, we'd love to have you on board!
In February, we sent a small crew to Portugal to test out our ultimate range of Red Original SUP accessories. Situated close to the Ria Formosa Nature Park, our team were spoilt for choice as they explored and uncovered a variety of must-see SUP locations along the coast of Faro.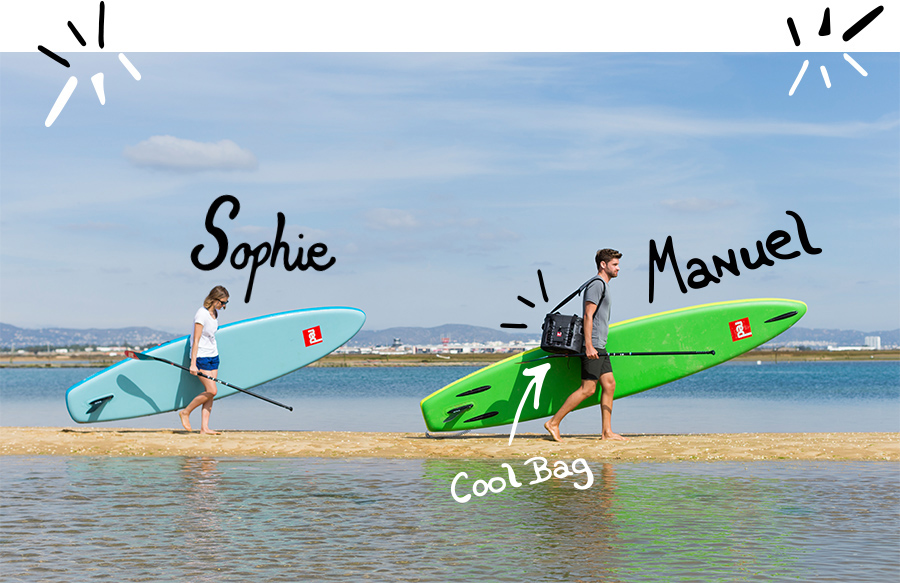 Due to its nearby airport, the city of Faro is often overlooked by visitors who tend to see it more as an entry point to the rest of southern Portugal.
We found Faro to be a truly captivating city, which was really easy to get around and with a central beach front apartment (check it out by clicking the image below) you can be assured of some panoramic views, warm weather and some spectacular sunrises!
A perfect place for paddle boarding in Portugal.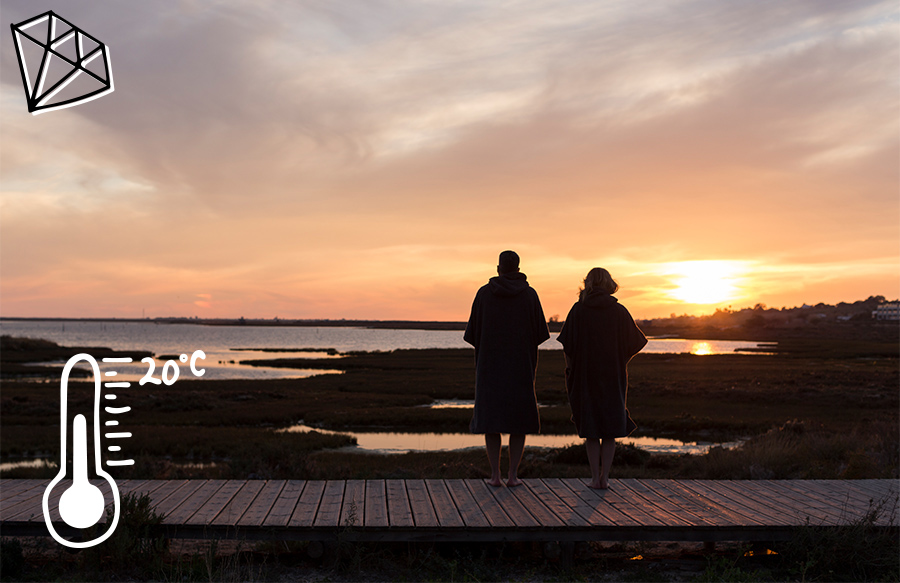 We kicked off our trip by exploring Ria Formosa, just a short distance from our accomodation, which had direct access to the lagoons and waterways of the nature reserve. This is a truly tranquil place for a paddle as the waters are perfectly flat.
We recommend paddling around these canals to seek out the restaurant Estanine, located on a stunning stretch of golden sand dunes for some amazing seafood and some apres SUP refreshments!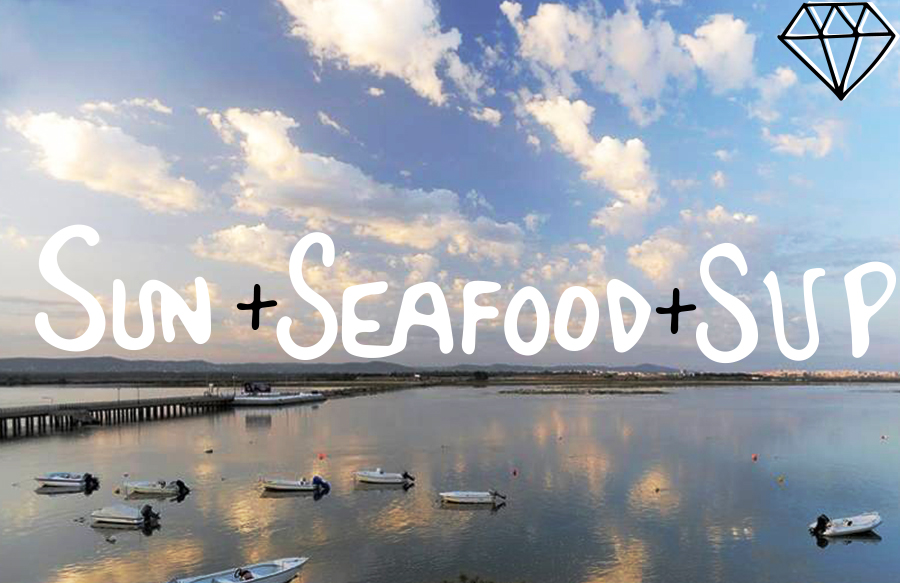 This stop gave us the perfect oppertunity to test out the changing robe. In fact, it turned out to be the top pick for the team, especially for surfer, Sophie Hellyer who joined us on the trip...
"As a water woman, changing robes are an essential piece of kit. I want to get in (and out!) of my wetsuit fast without faffing around or accidental reveals! Especially when it's cold or busy…this towel robe is the answer."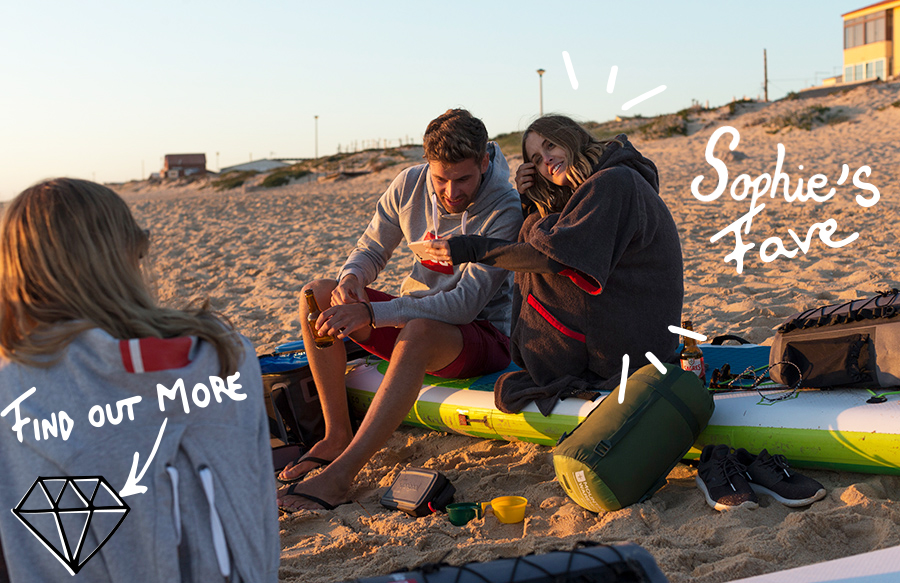 An hour's drive from Faro you'll find Benagil village, home to the most incredible beach Cave and one of the fifty wonders of the world… Unfortunately for us, the Atlantic Ocean had other ideas and with the swell against us and the giant waves of Nazare in full swing, we opted for the more tranquil fishing town of Fuseta. Which did not dissapoint.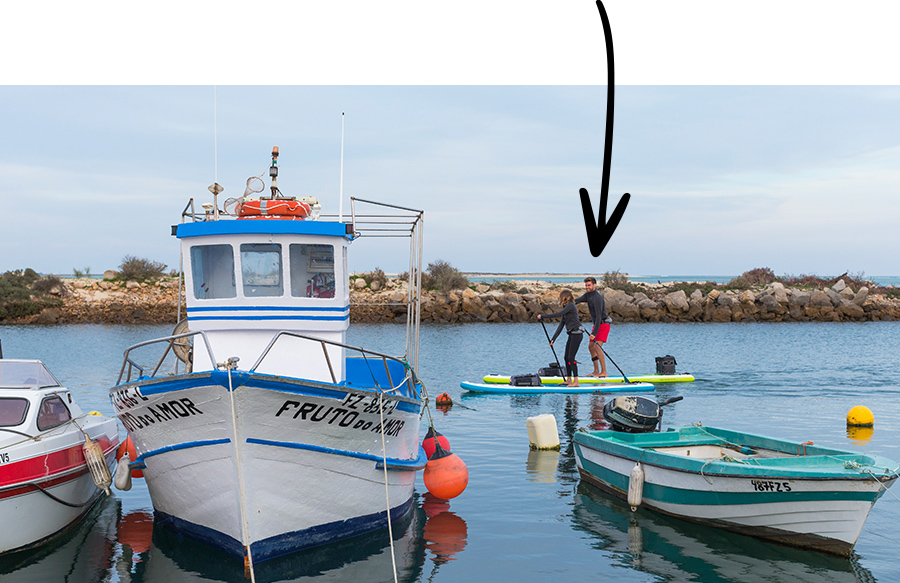 Our final and most secluded spot of all, is the limestone cliffs of Praia da Marinha. A perfect place to round off your holiday and where the team tested out some ice-cold sundowner's…courtesy of the awesome new cool bags (hic!).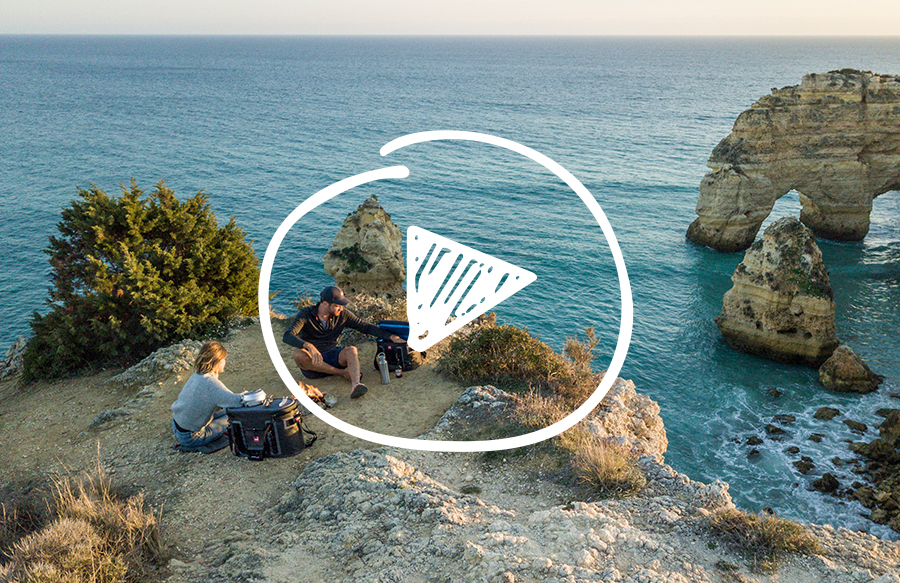 THIS WEEKS FEATURED BOARD - 13'2" VOYAGER MSL





If you are interested in visting Faro then I've added some handy links below and don't forget every picture featuring a 'gem' is hiding more information, pictures and videos for you to explore.
FARO AND AROUND | SUP TOURING BOARDS SUP ACCESSORIES| MEET THE RED ORIGINAL TEAM
Words by Robyn Dawson