Return to blog
Paddle boarding Profiles: Bee Leask
Responsibility
Posted by Maxine Smiles -Cooke
For this edition of the Travel Diaries, I've been learning about vast secluded lochs and dramatic glens found on the beautiful, blustery shores of Scotland. Having never visited the country myself, I enlisted the help of Red Paddle Co friend and SUP enthusiast, Bee Leask.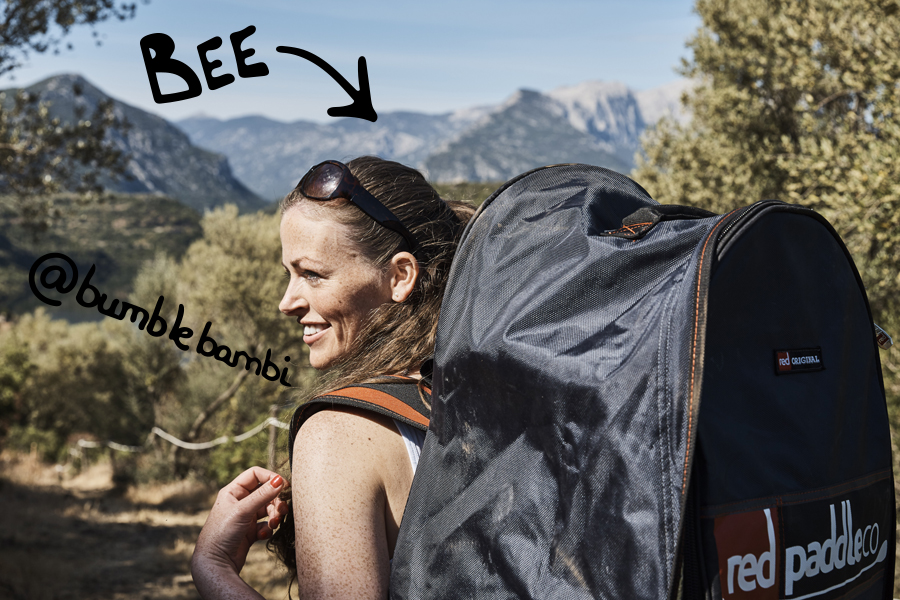 After winning a competition to join us on our
photoshoot in Sardinia
and taking part in the Dragon World Championships in Barbados last year, Bee certainly loves to travel. Yet, her devotion remains firmly with her beloved homeland, Scotland.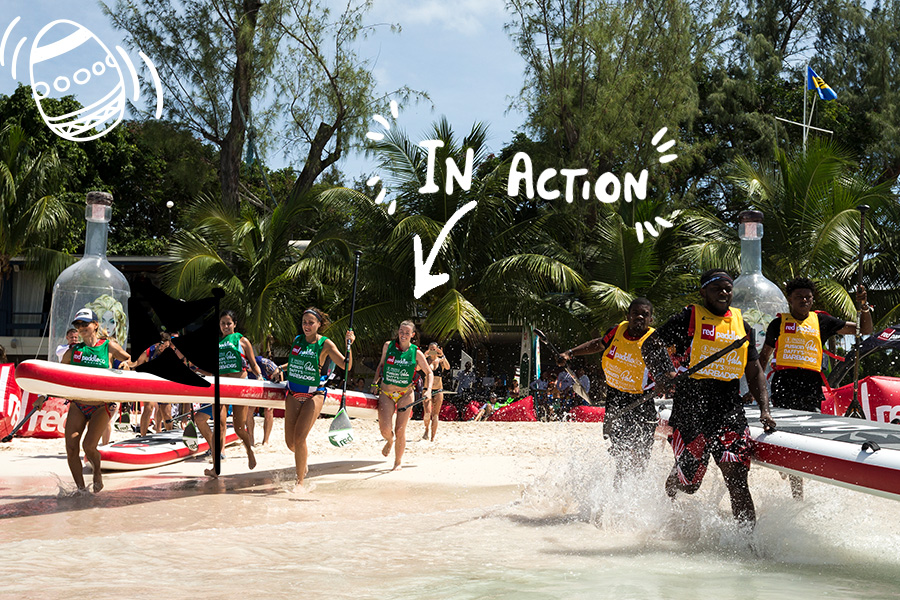 Born and raised in Shetland (a small island off the coast of the mainland), Bee truly lives and breathes the very essence of her heritage. If she's not up a snow-capped mountain attempting to "
bag another Munro
" (as I type, she is walking 96 miles along the
West Highland Way
!) you'll find her paddling around the islands and lochs in search of her next SUP adventure.
"I think everyone knows that I love being Scottish. I'm always telling the people I meet on my travels that it's the most beautiful country in the world. It's got everything from beautiful islands and sheltered bays, to lochs surrounded by breath-taking highlands and not to mention the gorgeous food & drink. It's the perfect place to paddle, no matter the weather."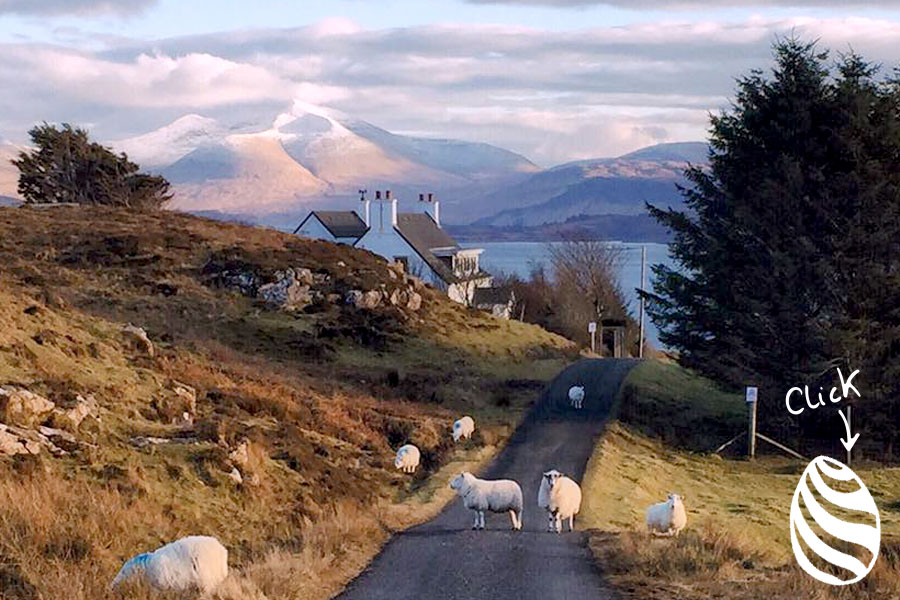 If her 98.2K Instagram following is anything to go by, she is also pretty good capturing breathtaking photo's while she's at it.
"If my page encourages even just one person to get outside and see a little bit more of what this stunning country has to offer then I'm happy! I am always happy to hear suggestions and offer recommendations – it's a two way thing."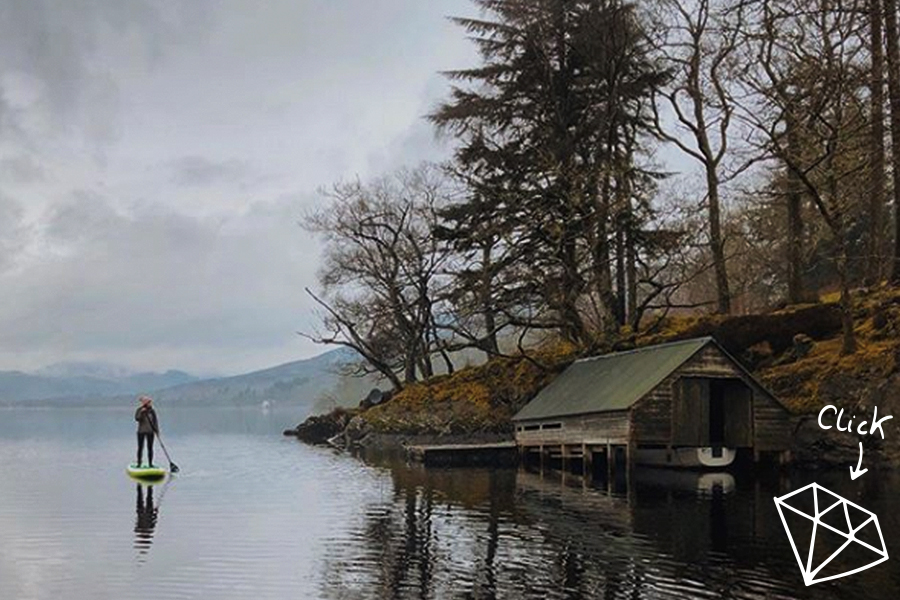 There is no question, Bee's passion for the outdoors is infectious, she regularly has me inspired to pick up my paddle and head out on the water. Although Scotland has a bit of reputation for it's unpredictable weather she seems to embrace this as part of the adventure...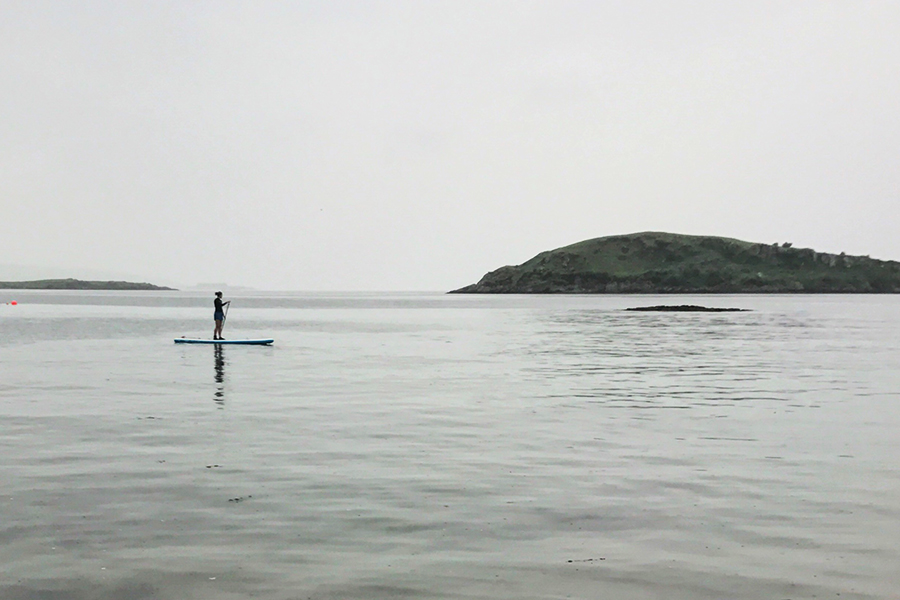 "Oban, in Scotland, has to be my favourite place to paddle. It has the perfect mix of weather, conditions and lochs nearby, which means there is always somewhere to paddle depending on my mood, I don't mind rain and a wee bit of wind - it all adds to the workout!"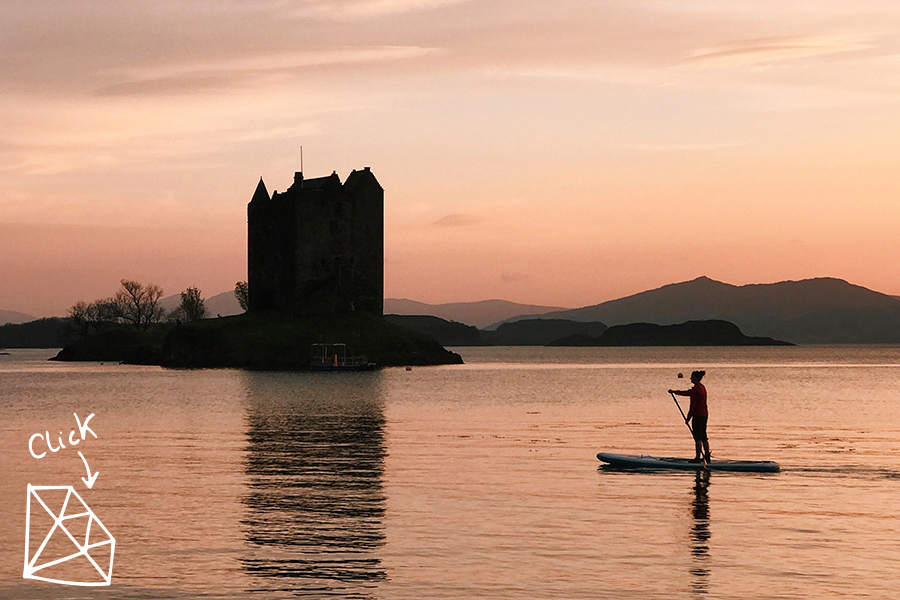 It may seem hard to believe but Bee is not a professional paddle boarder, climber, model or adventure expert. In fact she is relatively new to SUP, yet her love for the sport has already resulted in some pretty incredible opportunities...
"I grew up surrounded by the sea and the outdoors was a way of life, paddle boarding was a natural progression of that. Since starting SUP I have had some simply amazing experiences (from events to expeditions) and I've met some simply incredible people...The sport is still growing here in Scotland but I already feel part of this special global community."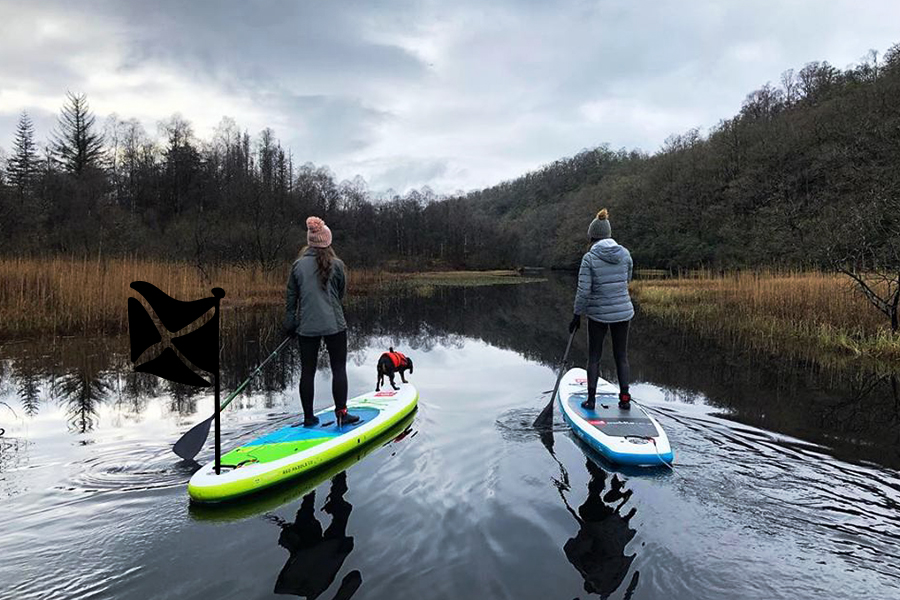 Find out more about visiting Scotland by hitting the handy links below and this week every picture featuring an 'Easter Egg' is hiding more information, pictures and videos for you to explore.
SUP Experience Scotland
|
Touring Paddle Boards
|
Bee's Favourite SUP Spot
|
Follow Bumblebambi