Return to blog
Red Original's Essential Equipment For Camping In Autumn & Winter
Posted by Lydia Burdett
As the leaves begin turning that beautiful autumn red and crisp chilly air starts to set in, it's time to start considering what equipment you're going to be prepared with for your camping trips. In this blog post, we'll share some of our top essential items that you're going to need. Whether you're a seasoned camping pro or just starting out, this guide will help to prepare you for the world of camping in autumn and winter.
Voyager Beanie
With the onset of chilly weather upon us, it's time to start giving thought to preparing yourself to face it - especially if you're heading out camping in autumn or winter. What better way to start than with a Red Voyager Beanie? Available in an understated charcoal or graphite, or a striking orange, the Voyager Beanie is your number one choice for headwear that keeps you warm, comfortable and stylish all at the same time. Our team tested several different yarns but ultimately settled on 100% post-consumer recycled polyester for its comfort, stretchiness and appearance - not to mention its eco-friendliness.
Waterproof Backpack
Camping in autumn or winter comes with a need for waterproof equipment - and this need is only exasperated if you're heading out camping in winter. The Red Original Waterproof Backpack is an essential bit of kit for your camping storage needs. Its lightweight and durable design and extensive list of features ensures that it makes for an ideal camping backpack. The adjustable chest strap, welded seams and reflective details put this backpack a step above the competition. Add to that the fact that it's been manufactured from CYCLEPET, which consists of 100% recycled bottles for maximum ecofriendliness without compromising on durability, and you've got a superb and totally waterproof backpack.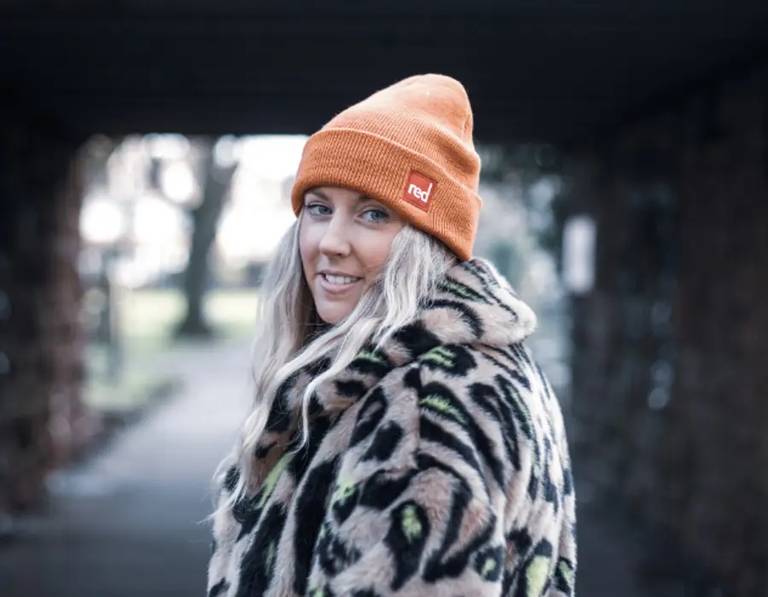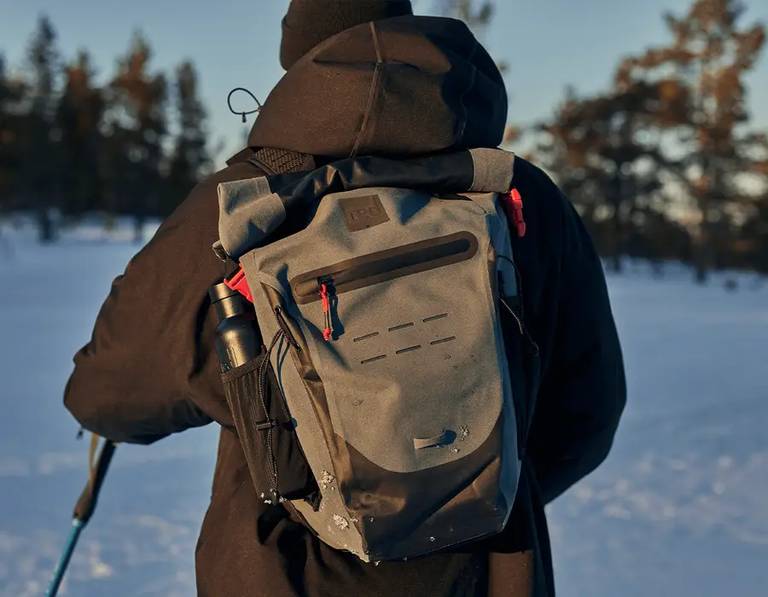 The Revolution Parka
Anyone planning on going camping in autumn needs to be sure that they're properly covering up against any potential wind and rain, and the 3-in-1 Revolution Parka lets you do so in style. The Revolution has been designed and tested with protection from the harshest conditions in mind - meaning that you'll be more than ready to face whatever the weather may throw at you.
With the Revolution Parka, you've got pockets for everything - four hand warmer pockets, a concealed chest napoleon pocket and plenty of popper pockets for storing your camping in winter essentials. And when you don't need a heavy-duty Parka, you can simply make use of the changeable features of the Revolution and convert it into a cosy fleece or a handy changing robe. The Revolution is your one stop shop for all of your weather protection needs.
Insulated Water Bottle
One thing you're sure to need on a trip out camping in autumn and winter is a drinks container - and what better container than an Insulated Water Bottle? Constructed from premium 316L marine-grade stainless steel, our insulated water bottle takes advantage of the inherent strength and durability of stainless steel as a material while also being rust resistant. But more than that, it is also protected from corrosion - a trait not found in the vast majority of metal water bottles, which makes a Red Insulated Water Bottle one of your camping in winter essentials.
Cool Bag
Any successful camping trip is going to need you to bring food and drink, and there's no better way to transport and store it than in a Red cooler bag. Our high-performance cooler bags are the ideal companion for a trip out camping in autumn or winter, allowing you to keep your food and drink cool and safely contained on the go. Being completely watertight and airtight, they're capable of handling whatever the elements throw at them and they're made from 100% recycled bottles, making them lightweight and eco-friendly to boot.
So that's our list of some of the essential equipment that you're going to need for camping in autumn and winter. Get yourself geared up the camping adventure of a lifetime! If you need any assistance or have any queries about any of our products, you can get in contact with the Red team for help.