Return to blog
Road Biking For Beginners - 5 Tips From Veteran Road Cyclists
Posted by Luke Green
Road cycling is a sustainable, fast and efficient way to travel, whilst getting in some cardio and soaking up some vitamin D. New to road biking and looking for advice? We've caught up with veteran road cyclists in order to provide the following handy guide on road biking for beginners. These are the top 5 tips that have come straight from the experts!
1."Don't go cheap on your first road bike. £1000+ is a good place to start. I bought a cheap bike for £300 and it didn't last five mins and was very uncomfortable."
It's only logical that our guide on road biking for beginners starts off with how to find the right bike. Investing in a quality bike for road cycling will ensure maximum comfort, speed and aerodynamics.Typically, premium road bikes will help with long-distance road biking due to their lighter frame and more efficient component parts. Not to mention, they're also more durable, so you can be sure your road bike will last longer.
This rule also applies to your equipment! Investing in the right cycling clothing can drastically enhance the experience of road biking for beginners, ensuring you remain comfortable throughout your cycle.
2. "Always ride with bib shorts with good padding."
Another essential piece of advice on road biking for beginners is finding the right clothing. Road cyclists should invest in high-calibre clothing starting with a pair of bib shorts. Bib shorts help keep your chamois exactly where they should be to reduce chafing and keep your lower back protected from the elements.
Another road biking essential is cycling t-shirts; we'd recommend choosing a t-shirt that's lightweight and fast-drying to keep your body temperature regulated. Red's Performance Cycling T-Shirts are a great choice! They're made from innovative materials that dry four times faster than cotton. They also have discrete and concealed pockets, so you can keep your house keys safe on the road.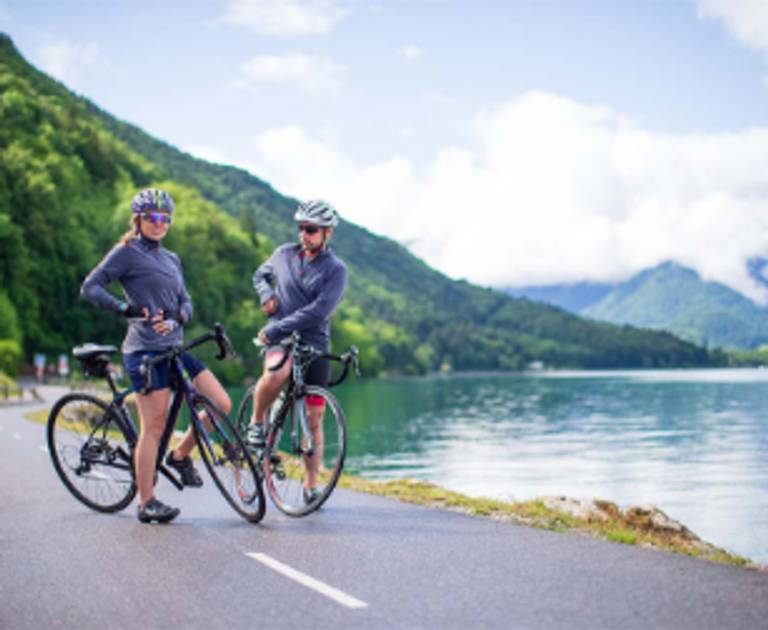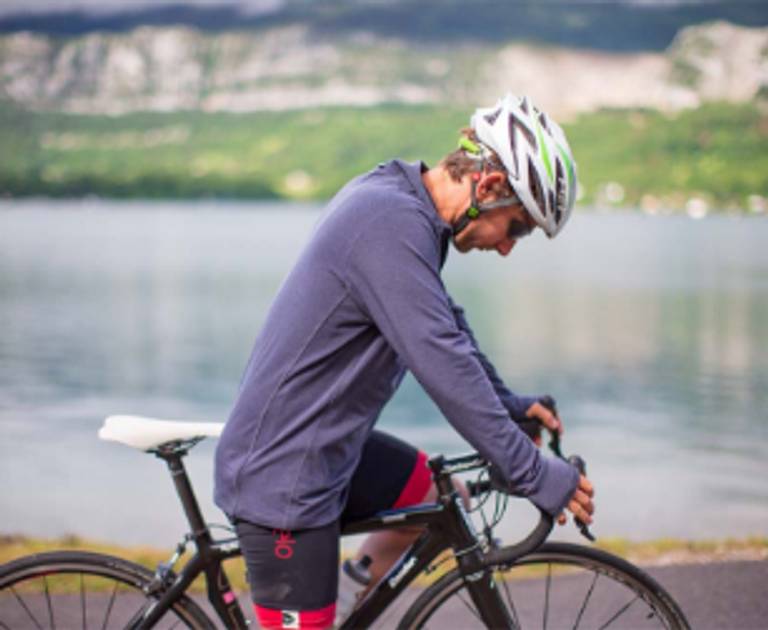 3. "The sooner you start with clipless pedals the better."
Clipless vs flat pedals is a common debate amongst road cyclists. Clipless pedals prevent decelerating on uphill climbs and reduced momentum over rocky tracks, as they allow a firm upstroke. They prevent your feet from moving around, making them perfect for exploring new terrains.
However, if you're planning on doing more than just road cycling, you'll have to bring a spare pair of shoes in your backpack or opt for a flat pedal design.
4."Chamois cream is a life saver!"
Road cycling beginners will learn to love chamois cream; the gentle formulas will form a barrier between you and your seat and usually contain anti-bacterial and moisturising properties to reduce the risk of saddle sores or abscesses, ensuring you can enjoy a comfortable cycle.
If you're looking to enjoy long-distance road biking, we'd recommend taking a 100% waterproof backpack to ensure you're never caught out without your essentials - chamois cream included. Extra points if it has a reflective strip for increased safety.
5."Distance not speed makes you a better road cyclist."
When discussing road biking for beginners, it's crucial to emphasise the importance of practising for distance rather than speed. This can help build your endurance, fitness and cycling strength. If your goal is to enter road cycling events and charitable races, distance is even more critical.
What do you need when practising distance? To start with, you'll need to stay hydrated. That's why we'd always recommend taking an insulated cycling water bottle made from durable rust-free steel that can brave any weather conditions, like Red's stainless steel water bottle.
A waterproof bike pouch is also important if you're not planning on returning to your start point; we'd recommend choosing a 100% water-tight, leak-proof cycling pouch to keep your belongings safe and sound.
For more advice on-road biking for beginners, please don't hesitate to get in touch with us.