Return to blog
Travel Diaries #31 – SUP to Summit
Responsibility
Posted by Jess Davies
FROM SUP TO SUMMIT
It has been almost a year since the Red Paddle Co Compact 9'6", the world's most transportable inflatable SUP, hit waterways across the world. This full sized paddle board folds down to half the size of a conventional inflatable SUP and since then we've loved seeing the increasingly epic and breath taking remote SUP adventures the Compact has enabled intrepid paddlers to take on.

We caught up with photographer and adventurer Jim Martinello to find out how he put the Compact through its paces exploring Canadas Tantalus Mountains.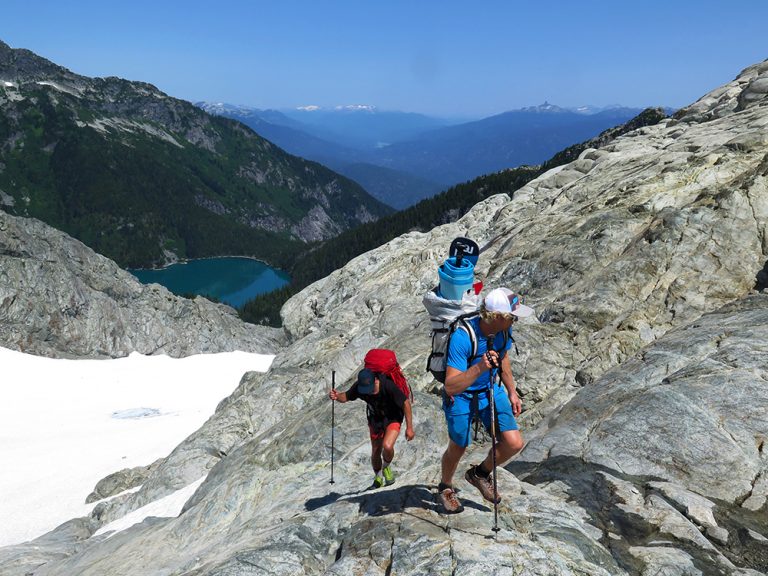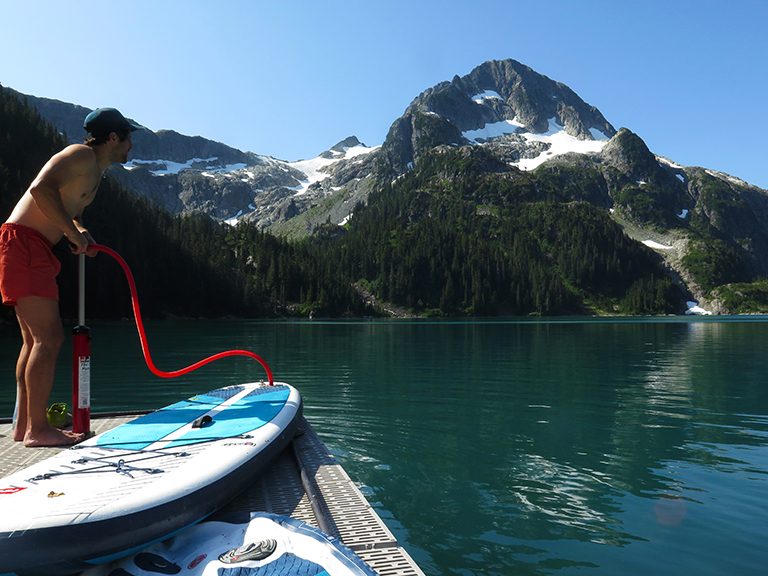 "We paddled across the Squamish River before hiking 4 hours up to Lake Lovely Water. Unpacking the boards, we paddled across the lake before beginning the quest of climbing 5 peaks in the Tantalus. Traversing yet more amazing peaks connected us to the incredible Echo Lake from which there's another trail back down to the river which we used to paddle to the ocean and home – which was the dream! I was hoping do take on the whole challenge in a day but brought bivvy gear just in case it got dark…which it did. The whole journey took two full days. Hiking and paddling around 15 hours each day enabled us to cover over 50km, 10km of which was on the water."
Jimmy dreamt of taking on the challenge for years before finally getting the chance.


Lightweight and Portable: Compact 9'6"
"I had taken on some of the journey on skis in the winter and was hoping to do a solo mission in the Summer. After I started using paddleboards for a range of different trips, I found I could link paddling with climbing sea cliffs and mountain. I took on multi-day surf trips too linking lakes, oceans and mountains together - the idea for making this adventure a multi-disciplinary one came out of all of that experience. The lightweight Compact is so portable too that the possibility of taking on a mission like this suddenly clicked for me."
Initially Jimmy planned to tackle the Tantalus alone but a conversation with friends opened up new possibilities
"After talking with friends and asking what was up for the weekend, I shared my idea and two of my best buds asked to join in – I couldn't turn them down!"
Packing light enough to tackle the terrain was an important factor for the team too given the length of time they would spend out there
"We took Compact Boards and shared a single pump between us for inflation to keep our packs as portable as possible. We needed a camping stove and bivvy gear too for the overnight sections but actually slept on the inflated paddle boards on the snow on the summit of the mountain! Other than some chocolate and candy, we didn't take other luxuries – the surroundings, drinking glacier water and swimming in the mountain lakes provided enough luxury."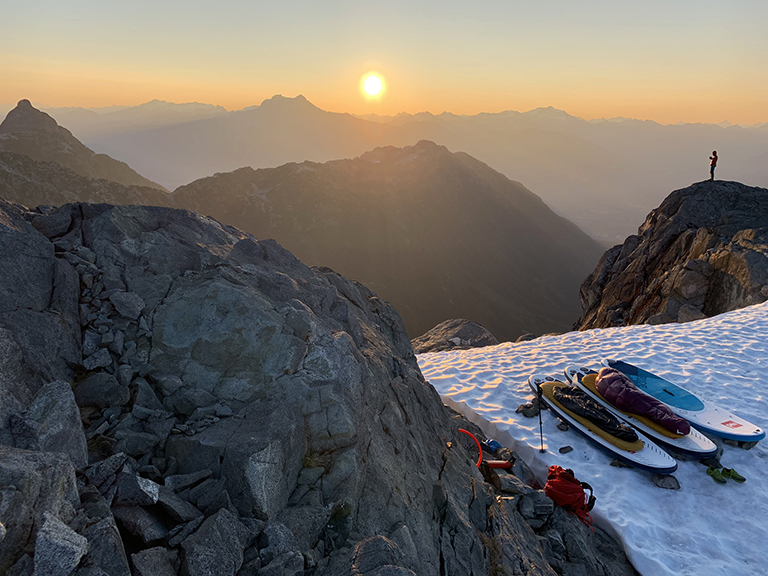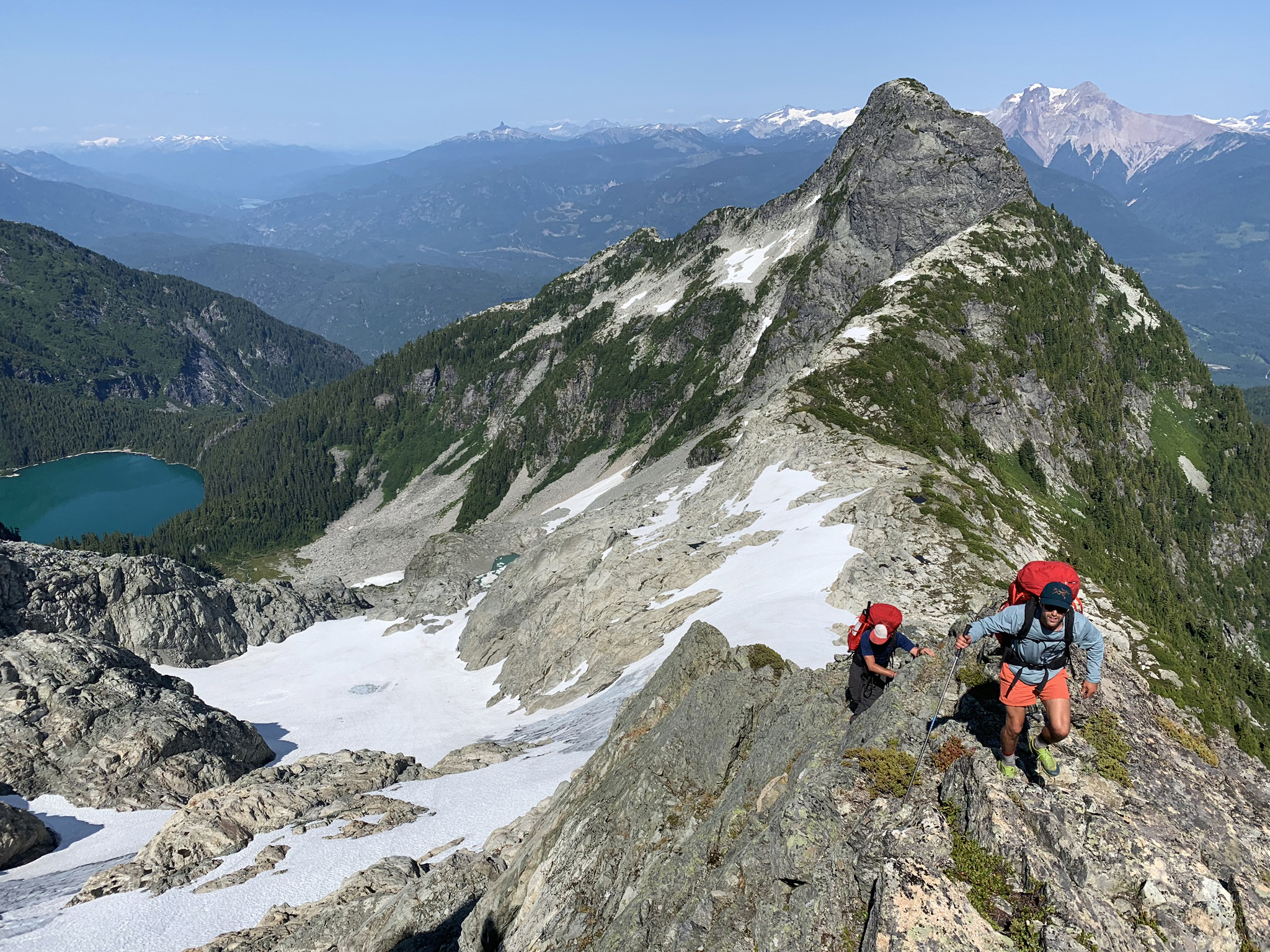 As an experienced paddler and explorer, Jimmy had these top tips for any other adventurous paddlers looking to take on a multi-disciplinary challenge.
"Map out your route in advance and make sure you're well rested. Don't forget to embrace all the moments along the way. It can get tough and the bags did feel heavy at times but wow when you unpack those boards and paddle on some alpine lake or cool river it was worth the weight and more!
"The Compact was perfect for the adventure we planned out – it was lightweight, tough, durable and fit into my hiking pack with the rest of my gear."
Choosing my team carefully also definitely helped. They are two awesome amigos I love to quest with and great company. In the end this adventure did have its hardships and it was really nice to share those with others as well as sharing such a magical journey with great friends."
"The Compact was perfect for the adventure we planned out – it was lightweight, tough, durable and fit into my hiking pack with the rest of my gear".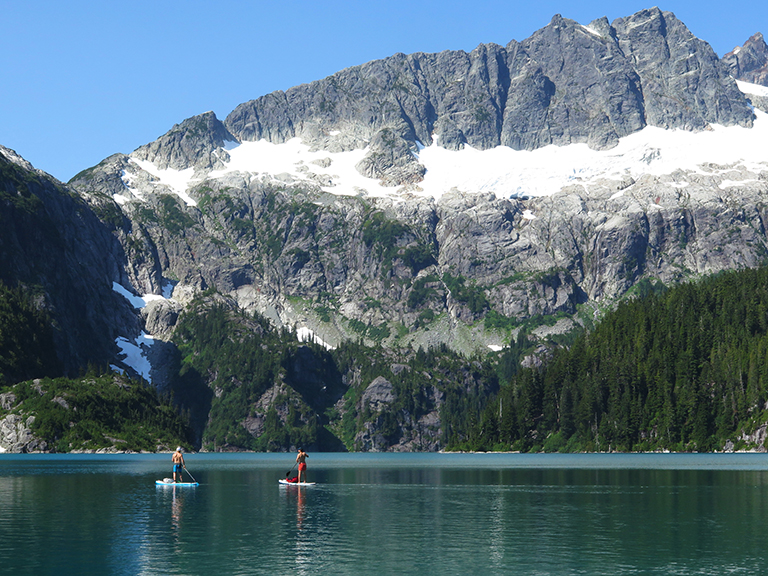 We loved catching up with Jimmy and finding out just what the Compact 9'6" enabled him to get out and achieve from SUP to summit.