Return to blog
6 Alternative Uses for the Red Original Waterproof Cooler Bag
Products
Red Original
Posted by Luke Green
One of the most popular products in our range, the Red Original Waterproof Cooler Bag is a high-performance solution for all your food and drink cooling needs. It is available in two sizes – to hold 18 litres and 30 litres – so whether you're travelling alone or with a big family, you know you'll be able to fit enough in it to keep everyone happy.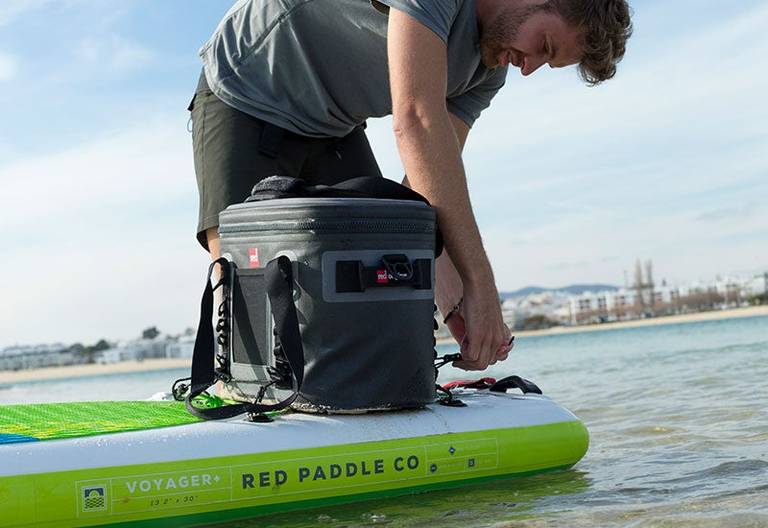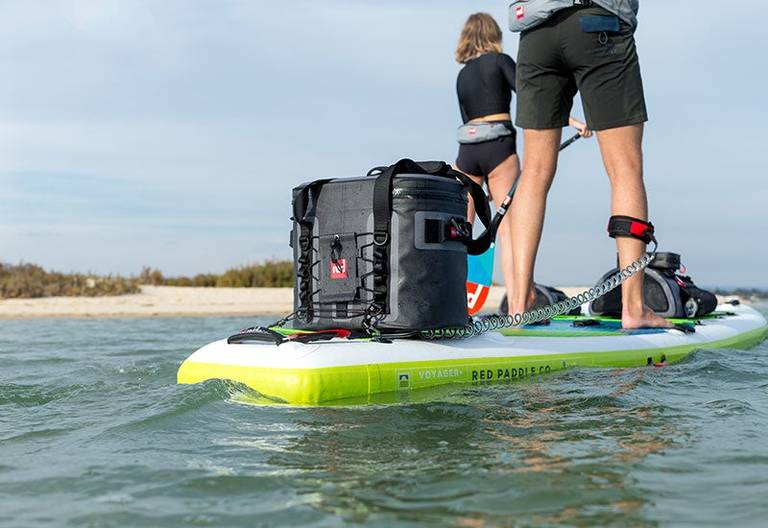 With thermal lock insulation, a tough Armour Tech fabric outer material, and a secure luggage tensioning system, our Waterproof Cooler Bag is perfect for storing refreshments on your paddleboard. But it can be so much more than that, with many alternative uses that give it even more value for money.
First, however, let's touch on the waterproof cooler bag's primary use as an insulated picnic bag. Whether you choose the 18-litre or 30-litre option, the cooler bag will easily store all the food, drinks and utensils you'll need for a picnic in the park with your significant other, or even with the kids as well. Of course, the bag will also keep drinks nice and cold, making it perfect for a hot summer day when refreshment is needed.
With that said, here are our 6 alternative uses for the Red Original Waterproof Cooler Bag.
1. Carrying Perishables While Shopping
Take your cooler bag with you when you go shopping, then use it to store cold food or perishables instead of a standard plastic, paper or canvas shopping bag. If you need to run extra errands while you're out and about, or simply know you'll hit traffic on the way home, using the Red Original Waterproof Cooler Bag is a sure-fire way of making sure that every grocery makes it home fresh, edible and unscathed.
2. Using As An Insulated Fish Box
If you're going fishing, you'll want to take something with you to store the fish you catch in. Thanks to its insulating properties, the Red Original waterproof cooler box can be used to bring a good deal of ice along with you, allowing you to carry on fishing all day long and keep the fish you catch fresh. On a similar note, if you prefer fishing with bait shrimp and the like, the cooler box can be used to keep them alive for prolonged periods without having to store and haul them in water.
3. Preparing Food On & Eating From
As we said at the start, one of the Red Original cooler box's most common uses, if not the most common, is as an insulated picnic basket. The cooler box's usefulness does not end at storage and transportation, however, as the lid doubles up as the perfect surface for cutting food, preparing sandwiches, and generally keeping your meal off the ground. If there are only two of you, the lid can also be used as a table to eat food from, making it perfect for a wide variety of situations from Summer picnics to new homes that have not quite been furnished yet.
4. Keeping Your Takeaway Warm
Picture this: you go to your local takeaway, order dinner, get home, and find that it's gone cold already. It's one of the greatest travesties in modern British life! But the Red Original Waterproof Cooler Bag is ready to solve this problem – simply take your bag along with you to pick up your favourite pizza, curry or fish and chips, pop it inside, and it will keep your food piping hot all the way home. It will hold a whole family's dinner, no problem.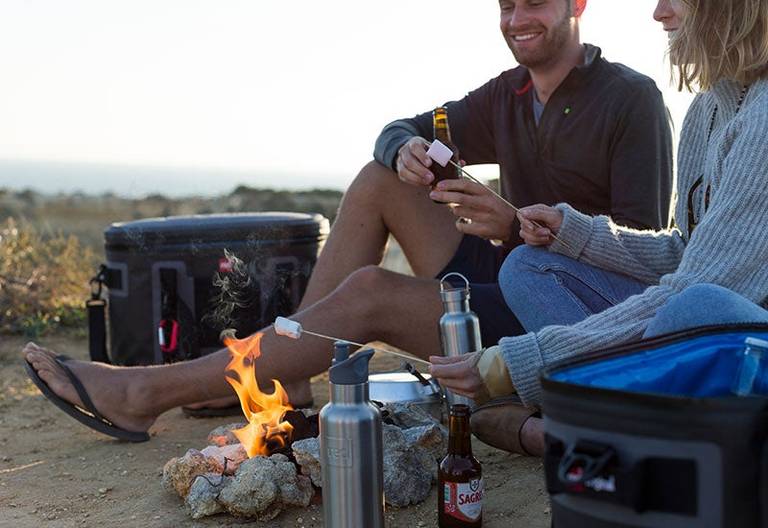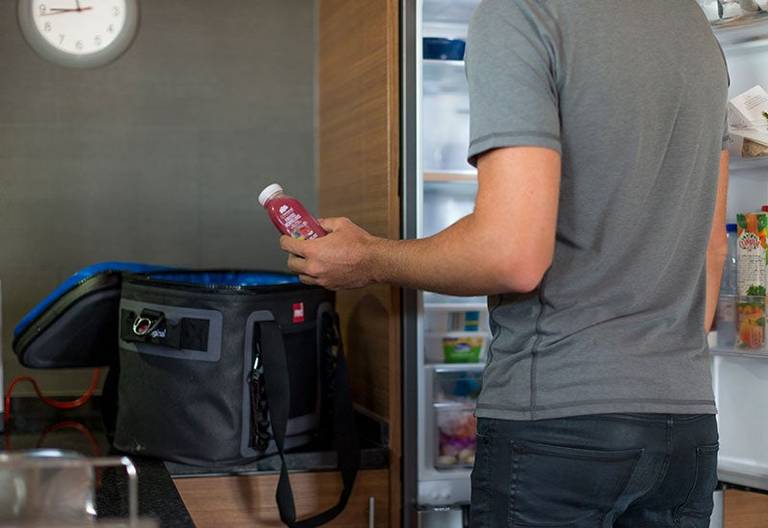 5. Storing Wet Clothes & Towels
If you're heading out for a swim or lounge on the beach with the family, use the Red Original Waterproof Cooler Bag to carry your towels and spare clothes. Not only does it offer ample space in which to store garments for several people, but it is also 100% water-tight and leak-proof, so once the contents are wet you can store them safely without fear of the water escaping into your dry car! Plus, you could even keep something heated in the bag with your towels to make them warm for when you get out of the water – bonus!
6. Using As An Emergency Fridge/Freezer
If your fridge suddenly packs in, one of your first thoughts will be how you can keep your food fresh until a new one arrives, to save on wasted food and money. With its top insulating qualities thanks to its thermal lock system, the Red Original Waterproof Cooler Bag will keep any perishables cool and fresh for as long as it takes for your new machine to arrive. That means no more wasted milk, cheese or yoghurts! Or if you need to defrost your freezer just chuck all the food in the cool bag, chip away at that mountain of ice and then return the food still in the same condition you removed it in.
Bonus: Transporting Breakable Objects
If you need to move something fragile, our Waterproof Cooler Bag will help to protect it while in transit. The cooler bag's robust construction and super-tough Armour Fabric outer material afford a great deal of protection to anything that's placed inside, so its contents will stand a fighting chance if they're accidentally dropped or knocked over! To ensure its contents are always as safe as possible, however, we would always recommend using newspaper or void fill packing chips for additional protection.
Why not try using the Red Original Cooler Bag to transport glasses or crockery when moving house, or even as a bag to store your prized musical instrument?