Return to blog
Why A Red Paddle Board Should Be Your Next Choice Of SUP
Posted by Alex Clasper
If you're on the hunt for your next SUP, you may be struggling to cut through the noise. With so many paddle boards to choose from, it can soon become a maze out there. At Red Paddle Co, we like to keep it simple, and let our boards speak for themselves. Our commitment to quality, innovation, and a whole lot of passion for being on the water, has made us the world's no.1 inflatable paddle board brand. These are just a few of the reasons a Red paddle Co board should be your next choice of SUP:
Unrivalled Quality & Durability
At Red Paddle Co, we don't see quality as a benefit, we see it as a standard. We've been making inflatable SUPs since 2008, and to this day we continue to make every single Red paddle board in our own private facility using pioneering Tec Air technology. Making each board individually ensures that every SUP meets our exceptionally high quality standards. It takes us 72 hours to make each SUP to the standard we're proud of (that's 10x longer than the industry standard). Our inflatable SUPs are tested thoroughly to ensure they are unrivalled in safety and durability. We even ran over one of our boards with a 22 tonne digger to ensure it could be relied upon in all conditions. The quality of a Red inflatable paddle board ensures it is the safest option in the industry, but also the best performing.
Innovative Technology
We're not the world's leading inflatable SUP brand for nothing. Our commitment to continually innovating our technology is what keeps us one step ahead of our competitors. As standard, every Red paddle board is made using MSL technology, which is known as the industry's leading construction technology. This involves applying high density structural PVC to an adhesive bonding layer. The result is a stiffer, more durable SUP, with a lightweight feel. In addition to MSL, we use a Rocker Stiffening System (RSS) on certain boards in the range, which makes the board more rigid to improve speed and manoeuvrability. Based on rigorous testing, we've chosen to use a twin iFin system rather than a 3 fin system so that our SUPs move faster and track straighter. This enhances the agility and speed of Red paddle boards, without compromising their phenomenal stability.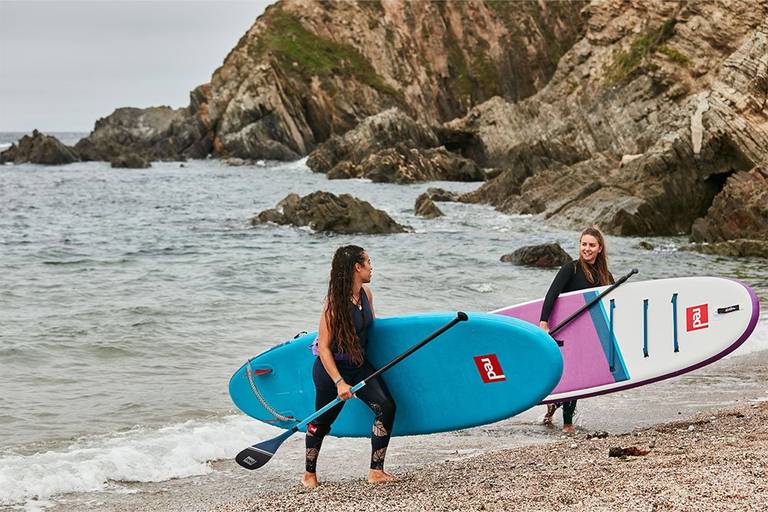 The World's Best SUP Pump
One of the things that puts people off buying inflatable SUPs is the very fact that they require inflating. We've ensured that this doesn't need to be a hindrance with a Red paddle board by developing our game-changing Titan pump. The Titan II pump is the world's first purpose-built, double chamber SUP pump designed to cut the time and effort it takes to inflate your board by half. The combination of the dual cylinder system and hi flo handle ensures all energy is focussed on inflating your SUP faster to the optimum pressure. This means you can save your energy and time for the water!
Effortless Transportation
Adventure is at the heart of what we do at Red. So it's only logical that our boards are designed to be transported effortlessly to any location in the world. The benefit of inflatable paddle boards vs solid paddle boards is their lightweight nature making them much more portable. This is enhanced with a Red paddle board due to our use of MSL technology, and careful selection of materials. However, our commitment to making our boards portable doesn't stop there. Every single one of our SUPs comes with its own backpack for storing and transporting your SUP and paddles with ease. Comfortable to carry on your back, compact to fit in the car, or simple to check into the airport, a Red paddle board presents endless opportunities for exploration.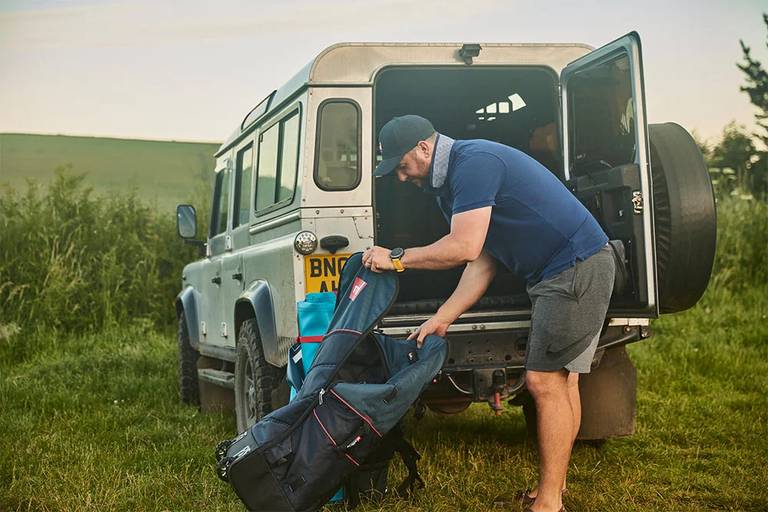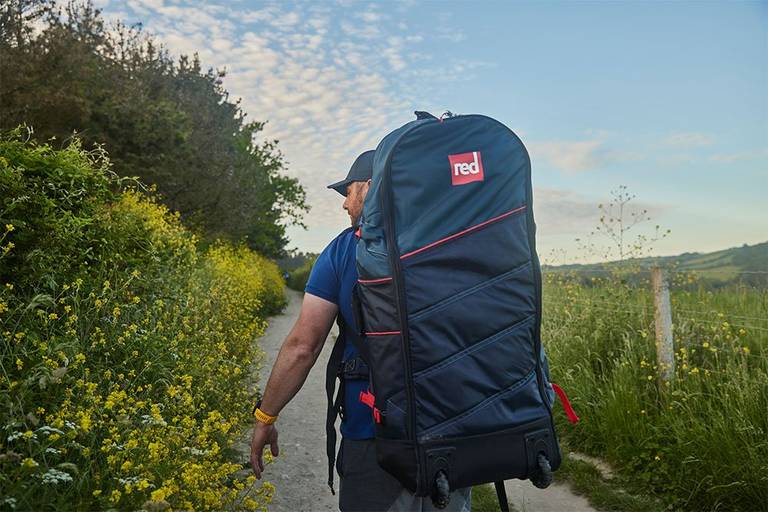 Exceptional Customer Support & An Industry-Best Warranty
Red isn't just a brand, it's also a community. We're always delighted to answer any SUP-related questions that you might have, whether that's tips on the best places to go paddling near you, or advice on choosing your next board. The lines of communication are always open, and we aim to reply to all online enquiries within 24 hours. When you buy a Red paddle board, we'll continue to be on-hand for support should you need it, throughout your SUPing journey. This is supported by our 5 year warranty which is activated when you register your board within 3 months of purchase.
Ready to choose your Red paddle board? Ask our experts for a personal recommendation tailored to your requirements, or use our online board selector tool to get started. Our range includes all round and touring boards, as well as speciality and racing boards to accommodate all SUPing interests. Just give us a shout if you need any help choosing!