Return to blog
Why Is The Red Pro Change EVO The Best Sports Changing Robe?
Posted by Alex Clasper
No matter what kind of sports you take part in, there are a few non-negotiables when it comes to your kit bag. A water bottle, a towel for after, and something warm to change into are all needed after any kind of outdoor training or competition, but you might not have realised that you could combine some of these items and lighten the load a little.
Changing robes are the ultimate companion for any budding or high-level sportsperson, offering warmth and hassle-free changing before and after your next game or match. The best of the bunch is the Red Original Pro Change Robe Evo, but don't just take our word for it, here is why this innovative style makes the best outdoor sports changing robe.
Stay Warm On The Sidelines
Enduring unpredictable weather conditions is all part of a sporting lifestyle. Whether a chilly evening on the bench awaits, or it's wet and windy on the day, staying warm when you're not playing or practising is essential for maintaining high levels of performance and reducing the chance of injury.
This is where the Red Pro Change EVO comes in. Constructed using a super soft fleece lining, simply chuck it on and enjoy staying cosy and comfortable when waiting for the next opportunity to play. The fleece lining also holds fantastic moisture-wicking properties, so if you've been out in the rain and want to dry off without catching a chill then you'll be back to normal in no time.
Effortless Changing
There's no guarantee that you'll have the luxury of a spacious changing room when taking part in outdoor sports. Even if you are blessed with an indoor changing space, time is still always of the essence and having the ability to change quickly will always help you to maintain a competitive edge. Changing robes are an absolute game-changer in this regard. The oversized design and stretchy side panels of the Pro Change EVO guarantee plenty of room to change no matter what your surroundings may be. Whether swapping out wet gear for dry or getting changed ahead of a game, you can be certain that your lucky rituals won't be hampered by slow or difficult changing.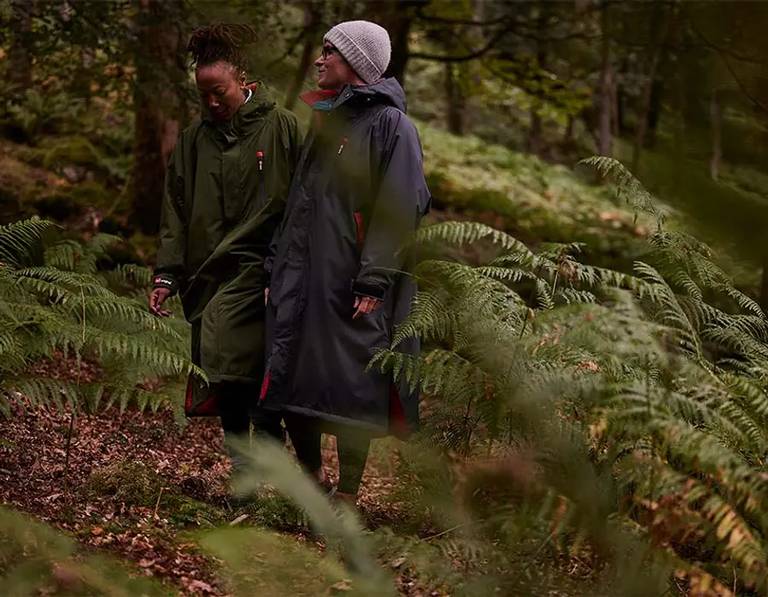 Perfect For All-Weather Training
When you commit to playing outdoor sports, you're essentially committing to playing all year round. While some sports do tail off during the winter months, most individuals taking their exercise seriously will at least train throughout colder conditions. Having equipment that can endure these changes is key to getting the most out of your sessions.
Another reason why the Red Pro Change Robe is the best sports changing robe is that it is built to endure all kinds of weather conditions. The Red Pro Change Robe makes the seasonal transitions considerably easier as it is built to endure all kinds of weather conditions. When it's cold and wet, you'll love the convenience of being able to hide under the clever toggle hood and effortlessly slip in and out of your robe with the 2 way YKK zip. And don't worry about what might happen when warmer conditions hit, the moisture-wicking lining is great for drying you off, but its breathable properties also mean that you won't be stuck overheating.


Packs Away In Your Kit Bag
With a lot of equipment and kit to carry already, whichever sports changing robe you do choose will need to be incredibly easy to transport so that you can get it between training, matches and everywhere in between. Fortunately, the Pro Change Robe EVO can pack down incredibly easily, either into your own bag or one of our 10l Dry Bags. The breathable fabric of this sports changing robe also lends itself to being very lightweight, so you'll hardly notice carrying it on top of the rest of your gear.
Easy To Personalise
One of the greatest things about taking part in sports is the sense of belonging and a lot of this feeling comes from wearing a kit that expresses your individuality or reflects the values of your team. You might be worried that adding a sports changing robe on top of your own branded kit will take away some of your identity as a competitor, but one of the best things about the Pro Change Robe EVO is that you can customise it as much as you'd like.
The Pro Change Robe EVO is designed with personalisation in mind. This means that there are no gigantic Red logos in sight and plenty of space on the chest, back and sleeves of the robe for you to add a logo or name. Better still, the outer layer of this sports changing robe is suitable for both printing and embroidering so you can create whatever finish suits your sporting identity!
Interested in placing a large order of robes for your team or an upcoming competition? Don't hesitate to get in touch with the team here at Red to find out more.