Return to blog
7 Reasons To Get A Red Original 30L Waterproof Backpack
Products
Red Original
Posted by Luke Green
If you're looking for a backpack that is versatile, durable and extremely comfortable to wear, look no further than the Red Original 30L eco-friendly waterproof backpack. A bag that you can rely upon for your next adventure, or simply the morning commute, this backpack is a must-have. These are just a few of the reasons we're such big fans.
Environmentally Friendly
The 30L waterproof backpack was the first bag in the Red Original collection to be made using CYCLEPET fabric. CYCLEPET is created from yarn that's been woven from 100% recycled plastic bottles. The plastic bottles are broken down into pellets and then melted and spun into a PET fibre that is woven into the fabric to be used in our new eco friendly backpack. With its many benefits, this environmentally friendly fabric is now used in our waterproof cooler backpack and waterproof kit bags.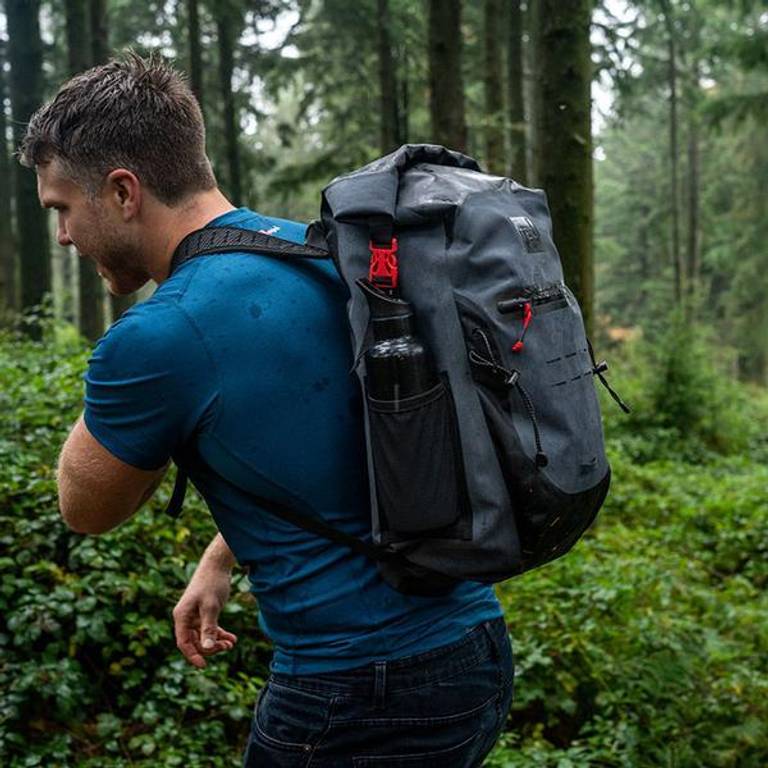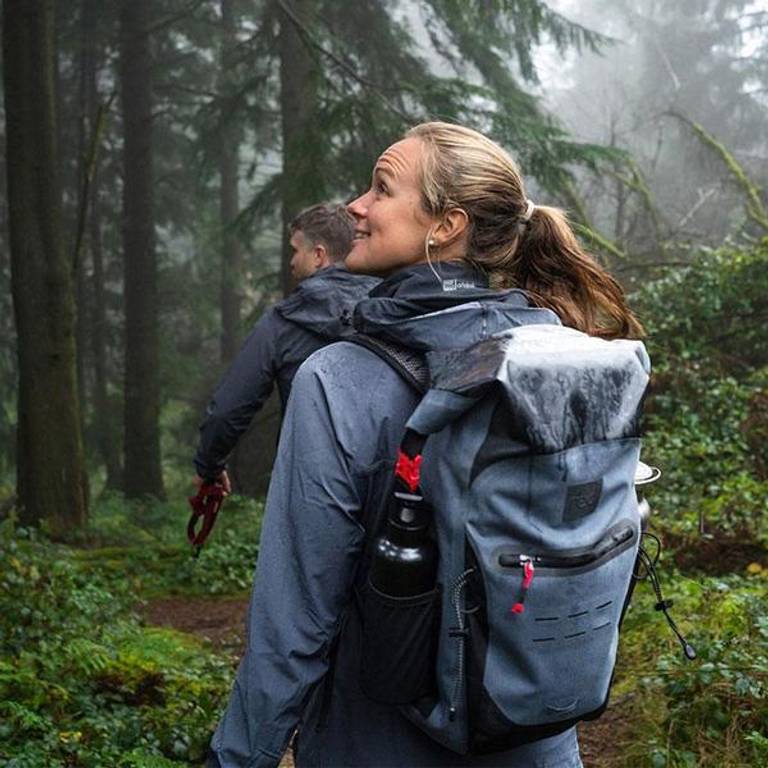 Versatile
One of our favourite characteristics of the 30L waterproof backpack is its versatility. Whether you're cycling, hiking or commuting to the office, keep all your personal belongings dry, secure and organised with this waterproof backpack. A removable, internal padded organiser is perfect for keeping laptops or other electronics stored securely, whilst an internal zipped pocket allows you to keep valuables safe when you're on the go.
Waterproof
The weather can never be relied upon (particularly if you live in the UK!), which is why we ensured that the Red Original backpack is fully waterproof. A roll-top closure ensures secure waterproofing whilst enhancing the capacity of the bag. As an additional innovative feature, this 30L waterproof backpack also benefits from a large water-resistant front pocket.
Ultimate Comfort
Whatever the activity, it's essential that you can take all your belongings with you comfortably. In order to ensure optimum comfort, this 30L waterproof backpack benefits from airflow foam straps and a padded back panel. This keeps you cool when you're on the go as well as preventing the bag from rubbing or causing discomfort. An adjustable strap also helps to spread the weight of heavy loads.
Use Day Or Night
The front of this 30L waterproof backpack offers high visibility in low light conditions, making it safe for use during the evenings or in bad weather conditions. This is perfect for commuting from work in the dark during the winter, or for the days when your outdoor adventures run into the evening.
Plenty Of Storage
With a 30 litre internal capacity, this backpack offers plenty of space to store all essential belongings. In addition, two external water bottles provide easy access hydration when you're on the go, whilst saving space on internal capacity.
Lightweight Yet Durable
Despite being light in weight, this backpack is incredibly durable in order to withstand any outdoor adventure. The backpack weighs just 0.95kgs with a padded insert and 0.75kgs without, keeping you light on your feet and enhancing comfort.
For more details on our 30L waterproof backpack, or to hear more about any of our other bags, please don't hesitate to get in touch with us.