Return to blog
Red's Top 10 Christmas Gifts For Paddleboarders 2022
Posted by Luke Green
If you're looking for the perfect gift for the keen paddle boarder in your life, we've got plenty of ideas for paddlers of all abilities. As the world's leading inflatable paddle board brand, we've picked just a few of the best gifts for paddleboarders from the Red collection. Check out our top 10 paddleboarding gifts for Chritsmas 2022:
The ultimate piece of kit for SUPing adventures, the Red Original Waterproof SUP Deck Bag fits seamlessly onto a paddle board using a durable luggage tensioning system. Offering plenty of capacity for transporting essentials like phone, wallet, spare clothing, and of course, snacks, this innovative bag is made from Armour Tech material with welded seams and a YKK Aquaseal zip to ensure 100% waterproof protection. A reinforced neoprene handle and ergonomic top access ensure comfort and easy access on the water.
Revolution 3-In-1 Waterproof Parka Jacket
Among our top luxury gifts for paddleboarders this Christmas has to be our new Revolution 3-in-1 Waterproof Parka Jacket. Composed of a 10k/8k waterproof, breathable parka that repels wind, rain and snow, alongside a super soft inner fleece lining, the two components can be worn together for ultimate protection from the cold weather elements, or worn separately. Made from quality recycled materials, this multi-functional parka is perfect for keeping paddlers warm after a brisk paddle in the winter, or for allowing easy changing by the water side.
Airbelt Personal Flotation Device (PFD)
One of our most practical gifts for paddleboarders that's bound to be gratefully received, an Airbelt PFD is a sleek piece of safety kit to help keep SUPers safe on the water. The airbelt attaches discreetly around the waist, providing quick and fast deployment of a 50n PFD in the event of emergencies. A less bulky alternative to regular buoyancy aids, the Airbelt PFD offers additional practical features for SUPers, including a visibility strip located on the front of the pouch and a small water-resistant internal storage pocket for keys or change.
For anyone that owns an inflatable paddle board, the Titan II Pump is a must-have for reducing the time it takes to inflate the board by half. The world's first purpose-built double chamber SUP pump, the Titan II uses a dual cylinder system and pumps out air at 60 mph to ensure quick and powerful inflation. A Hi Flo handle helps users save their energy, whilst an isolation cap enables users to switch to a single pump when inflating to a high PSI. Drastically reducing the effort and time involved in inflating a SUP, this is one of the best gifts for paddleboarders to please even the most experienced of SUPers.
A fantastic stocking filler, or one of the most thoughtful SUP gifts in its own right, this sleek Paddle Board Camera Mount enables paddlers to capture epic memories of their water adventures. Small but mighty, the mount is made using 304 stainless steel and screws easily onto the front of the board, with a fully 360- degree adjustable head. An essential adventure accessory, the camera mount is compatible with all 2020 Red Paddle boards onwards with an M6 screw thread.
Another excellent choice of waterproof changing robe, the Pro Change Robe Evo is among our most versatile choice of Christmas gifts for paddleboarders, as well as general watersports enthusiasts. A super soft moisture wicking fleece lining dries the skin quickly whilst providing ultimate warmth after time spent out on the water. A waterproof, breathable outer shell with toggled hood provides protection from the elements, whilst stretch side panels and a generous fit offer ample room for changing with ease.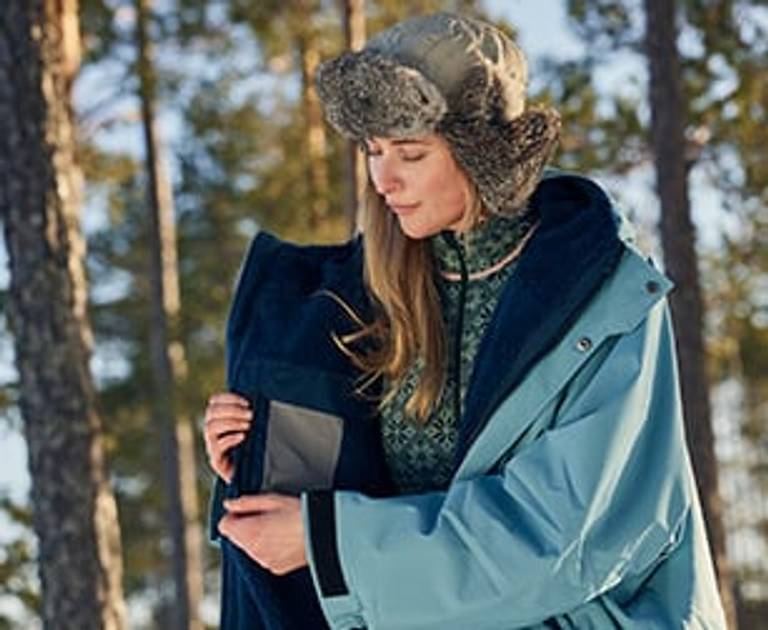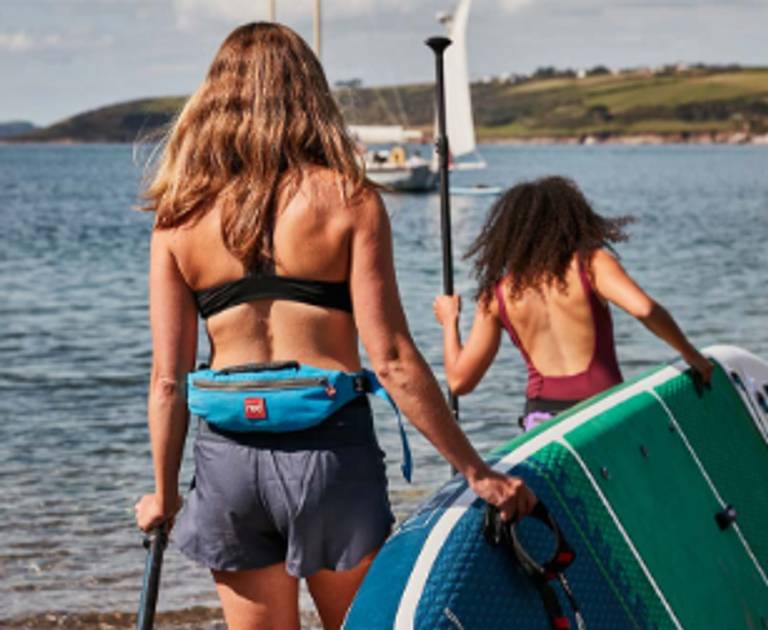 The ATB Board Bag takes any hassle out of travelling with a SUP, enabling paddlers to take their boards anywhere in the world in backpack mode. High engineered and adjustable ergonomic support is provided for the shoulders and back, and the bag is fully customisable to different heights. Exterior compression straps mean the bag can be compressed down making it more compact and comfortable to carry. An interior blade pocket and velcro securing system is provided for paddle pieces, alongside lockable zippers with rubber pull tabs. Board bags are also available for Red's compact paddle boards.
We couldn't talk about Red's best Christmas gifts for paddleboarders without mentioning the Red Original Waterproof Dry Pouch. A compact, 100% waterproof pouch made from Armour Tech material with a YKK Aquaaseal zip, this is an essential piece of kit for keeping essential valuables dry, secure and close to hand. The pouch is easily attachable to bags, belts and paddle boards using a velcro strap system, making for convenient on the water access. Removable foam line paddling ensures contents are extra protected from knocks, bumps and scrapes.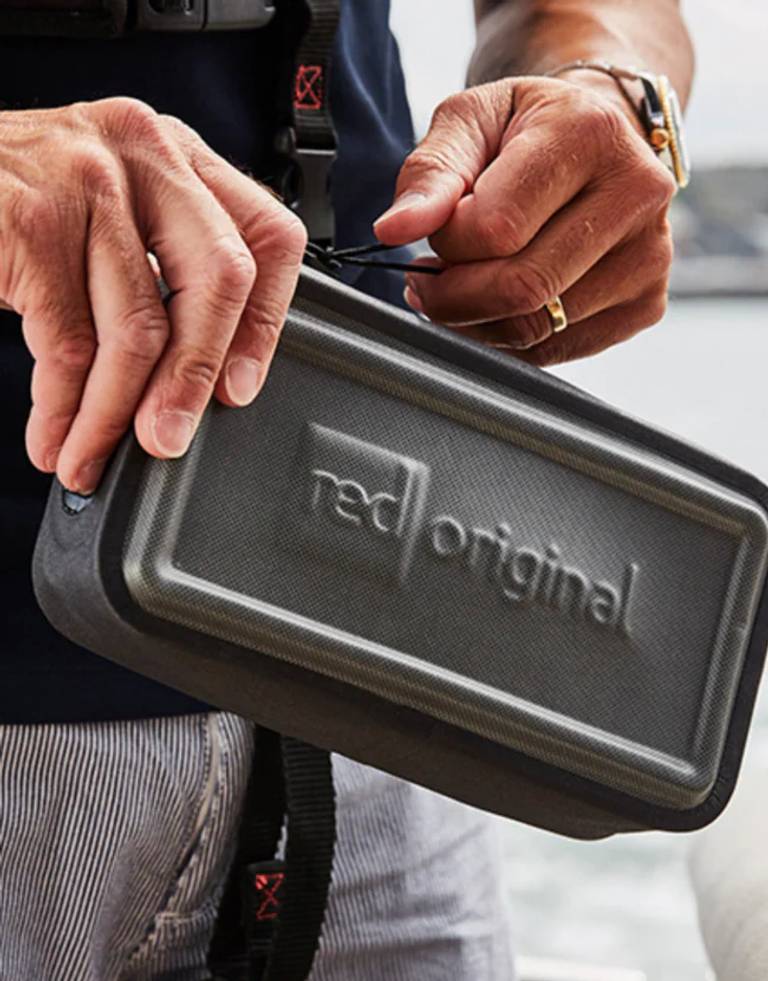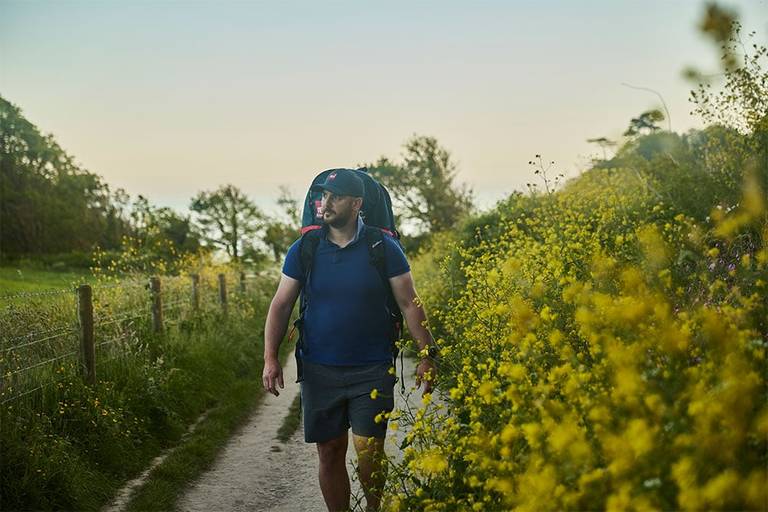 Red's Silent Air Remover eliminates the loud noise that usually occurs when deflating a paddle board. One of our favourite choice of stocking filler gifts for paddleboarders, this innovative adapter works by diffusing the initial loud rush of air, and can be removed after 60 seconds for the board to be deflated in the normal way. Simple to use in the same way a pump hose is connected, the air remover reduces the sound of a board being deflated to 18psi from 130 decibels to less than 80 decibels. The adapter is compatible with any inflatable paddle board that uses a HR valve.
Last but by no means least on our list of the top 10 Christmas gifts for paddleboarders 2022 is this handy SUP Shoulder Carry Strap. An easy-to-use clipping system enables the strap to be attached to the board without hassle, enabling SUPers to carry their board down to the water comfortably. Soft shoulder padding prevents the skin from rubbing whilst enhancing comfort when carrying extra loads. (Please note, Red's 2022 inflatable paddle boards come with a shoulder carry strap).
For more inspiration on choosing the best gifts for paddleboarders, please don't hesitate to get in touch with the Red team.