Return to blog
What To Wear Paddleboarding In Autumn 2023
Posted by Lydia Burdett
If you're looking to keep the summer vibes alive, there's no better way to do so than by going paddleboarding. The Autumn months can be surprisingly warm and water temperatures are still relatively comfortable all the way into October. Though there might be a few less hours in the day, these conditions mean that Autumn is still a pretty favourable time to inflate your SUP and hit the water.
Once you're on your Red paddleboard, the same technique and benefits apply. However, one thing that differs slightly when paddleboarding in Autumn is what you should wear. The weather conditions can change quite frequently throughout October and November so it's important to be prepared with the right layers and protection. Here's what to wear paddleboarding in Autumn to ensure you've got all bases covered.
To Wetsuit… Or Not To Wetsuit?
Deciding whether to wear a wetsuit when paddleboarding in Autumn is probably the biggest question you'll be pondering. Ultimately, the answer depends a little bit on what you've actually got planned. If you're still getting used to staying afloat and there's a chance you'd fall in, we'd definitely recommend that you neoprene up to give yourself a bit of extra insulation. If you're trying something a bit different like SUP surfing or hopping in for an open water swim after your paddle, then wearing a wetsuit is also advised.
However, if you're just going for a more leisurely paddle and don't intend to get wet, the right layers are more suitable than restricting yourself to a wetsuit. Layering up the right items of performance clothing will not only keep you more comfortable as you paddle along but also give you the option to stay in control of your temperature and take a layer off if there are warmer or sunnier spells.
Performance T-Shirt
With this in mind, the first layer you'll want to think about is your base layer. Opt for something lightweight and comfortable like the Red Original Performance T-Shirt. This kind of Dri-Release fabric will quickly wick moisture away from your body, keeping you free from everything that goes alongside overheating like sweat.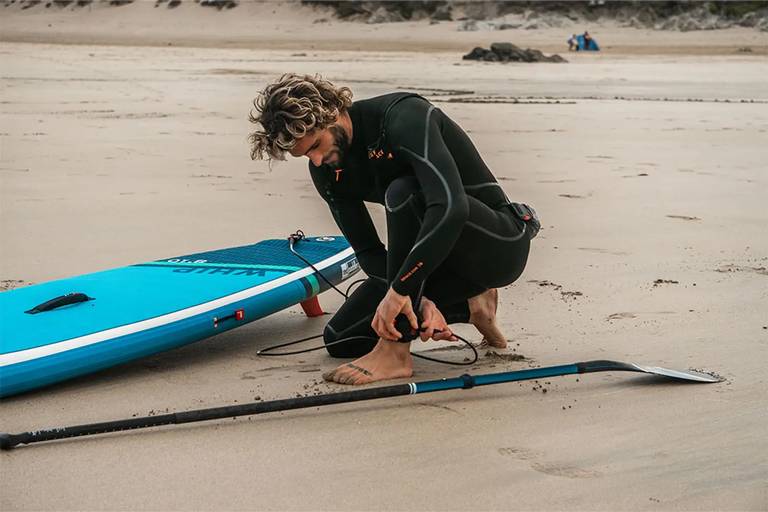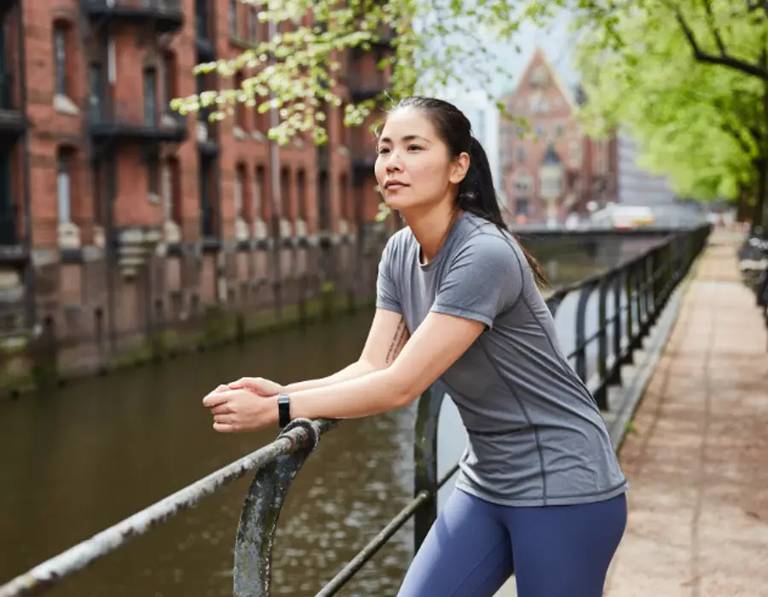 Performance Long Sleeve Top
You can then add an extra layer on top of your tee for added warmth. Choose something that's just as easy to take off as it is to get on like our Red Original Performance Long Sleeve Top. The long sleeves with thumb holes provide total and cosy warmth, but the performance fabric itself is free flowing and flexible. This means that you can stay at a comfortable temperature but still benefit from a full range of movement as you paddle through the water.
Waterproof Jacket
If the forecast looks clear, you can probably leave this one behind. However, we all know that Autumn brings its fair share of showers and you'll want to be protected from the rain should the heavens open. The Red Original Active Jacket will keep you completely dry in a shower as it is constructed from 5k-rated waterproof fabric. The biggest benefit of this jacket, however, is that it is incredibly lightweight and packs down nice and small when you don't need to be wearing it anymore. Just pop it into your dry bag or deck bag when it's no longer needed.
Aqua Shoes
Even if you're set on not being completely submerged in the water, your feet will get wet when paddleboarding in Autumn. Popping on a pair of aqua shoes can make a huge difference when it comes to keeping your toes warm and comfortable and will also provide you with extra grip and control over your board should the water be slightly harder to navigate. You can wear neoprene or wetsuit boots if you wish, but aqua shoes are generally much more comfortable and practical in Autumn conditions as they can be worn on land when you're getting to your launch point or pumping up your SUP.
Post-Paddle Clothing
When it comes to what to wear paddleboarding in Autumn, your clothing for out of the water is just as important as what you wear when you're in or on it. It will inevitably be a bit colder back on shore but it's easy to avoid getting chilly so long as you're wearing the right things.
A changing robe is a total essential for when you are first back on land and we suggest going for one like our Pro Change Evo which adds the benefit of being completely waterproof yet still cosy should it start to rain.
You might also wish to have a warm beanie hat or merino wool headband to hand. These head hugs give you a lightweight layer that you can pop on at any time, but can also be easily taken off should you get too warm and won't take up too much space in your kit bag.
Bags
Speaking of bags… it's wise to invest in a good one when paddleboarding in Autumn. Not only will your kit bag help you transport everything you are wearing and using, but it also needs to keep your belongings dry if you are taking them on the water with you. Opt for something totally waterproof like the Red waterproof kit bag or specialist Red waterproof deck bag. Both will seamlessly fit onto your SUP and offer plenty of pockets and storage space to keep all of your autumn adventure essentials safe and dry.
Don't Forget The Basics
Once you're wearing the right things, all that is left for you to do is choose a suitable location and follow appropriate safety advice. Don't be tempted to risk paddleboarding if you aren't sure about the weather conditions and pay attention to sunrise and sunset times to avoid getting caught out after dark.
If you require any more guidance on what to wear paddleboarding in Autumn or the best places to go, don't hesitate to get in touch with the expert team here at Red.