Return to blog
Introducing The Red Original Towelling Change Robe In Navy
Red Original
Posted by Ross Montandon
The Red Original team is always on the lookout for ways to improve our products and their design so that you can love them even more. In November, we introduced the Hawaiian blue and a classic black pro-change robe to our range of waterproof changing robes and also brought in 3 new colours for our Dog buoyancy aids.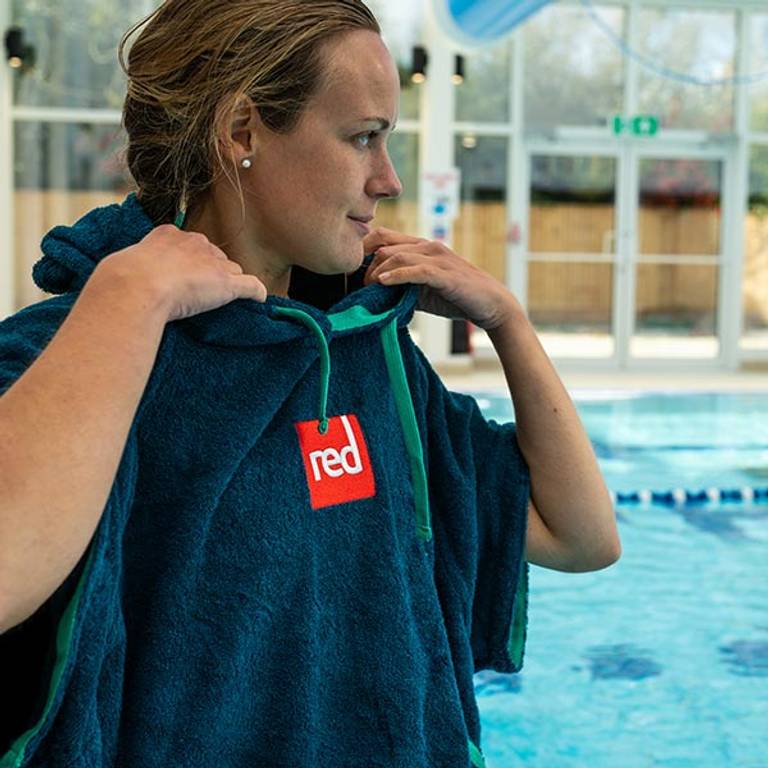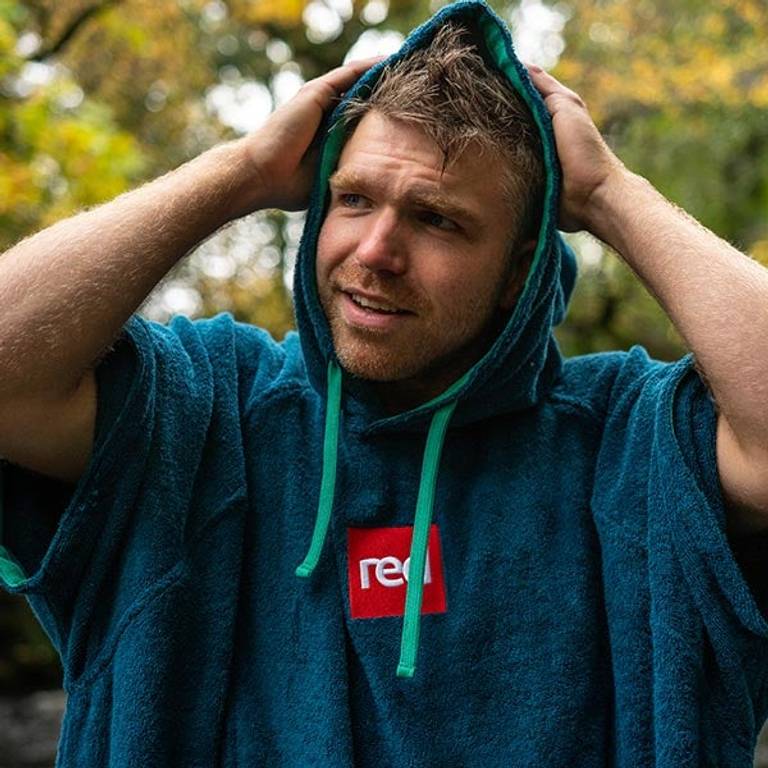 Today, we are delighted to introduce another colour to our towelling change robe range - say hello to a bright Navy towelling robe, complete with beautiful bright green toggles and trimmings. The newest addition to our towelling change robe collection is available for the whole family, with multiple sizes available in Men's, Women's and also as a kids poncho towel.
For those of you who may not be familiar with a changing poncho or the advantages that they boast, normal towels, and even the slightlyIntro-better hooded towels, leave plenty of room for potential embarrassment and do little to help keep you warm and dry as well as covered while getting changed. Towelling change robes, on the other hand, have a poncho-like design that achieves all three at the same time, effectively allowing you to change while remaining almost entirely covered.
Even the sleeves have been designed to make sure wearers remain covered and warm whilst your arms are inside taking off and putting on clothes. They are deliberately designed to ensure that they keep you warm, dry and covered enough to avoid any unwanted exposure.
Our entire changing poncho range is created with super thick 430gsm 100% cotton that will not only dry you quickly, but help warm up following a session in the water whatever the season. So if you are a water activities lover all year round, this towelling change robe is perfect for you. You can also make good use of your changing robe all year round by using it around the home after a bath or shower, or even as a hoodie or dressing gown!
Tech Specs
Each and every Red Original product is packed with tech specs that ensure our products are of the highest quality, and our towelling change robes are no different…
Heavyweight 430 gsm 100% cotton: Absorbent luxurious cotton towelling dries you quickly
Avoid exposure with sleeves and generous sizing: Large enough to easily get your arms inside without overexposing yourself whilst getting changed.
Large pockets: Keep your hands warm and out of the wind
Drawcord hood: Shield yourself from the elements when the wind starts blowing
All of the features ensure that this is the best quality changing robe on the market.
Size Guide
It is important to note that our changing ponchos are made to be oversized, with sizes based on your height, so that you have extra wiggle room when you are trying to change into and out of our outdoor clothing.
• Large: Recommended for 5'11" - 6'5" (180cm - 196cm) Chest Width 850mm - 33.5inch
• Medium: Recommended for 5'1"-5'11" (155cm - 180cm) Chest Width 750mm - 29.5inch
• Small / Kids for heights: 4'0"- 5'1" (122cm - 155cm) Width 65cm. Length at front 80cm. Length at Back 90cm
If you have any questions regarding sizes or any other matter, please contact a member of our team via the live chat on our website, they will be more than happy to help.