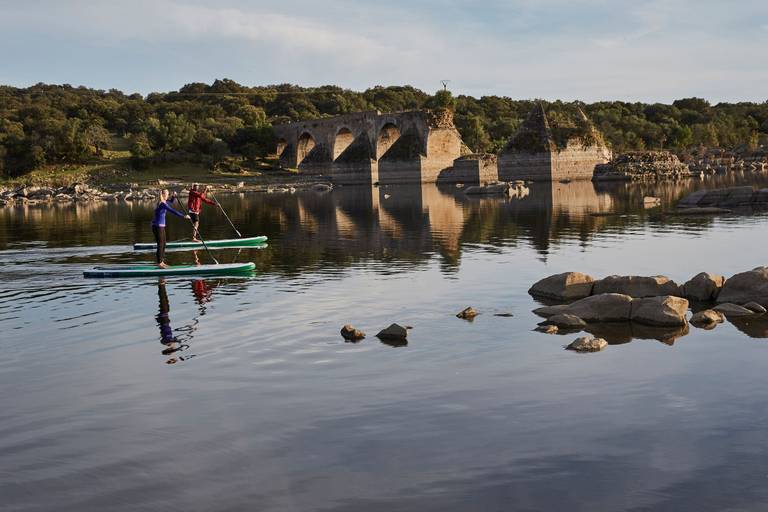 TAKING STEPS

TO BE MORE RESPONSIBLE
Here at Red Paddle Co we love the great outdoors and as passionate water users it is incredibly important for us to look after the surroundings we enjoy and have as little impact as we can.
From the very beginning, our company ethos has been to 'never compromise' when it comes to the performance of our inflatable paddle boards.
As time has moved on, that message and determination has expanded into other vital areas of our company, such as the safety of our paddlers, the reliability of our products and a duty to protect the future of our planet.
And we've already taken some big steps in the right direction.
RESPONSIBLE DESIGN
Our design ethos is to deliver creative and responsible design which embodies Circular Economy processes. A Circular Economy concept is designing with the goal to move away from cradle to grave products to ensure the materials used can be recovered and re-used, so we are not actually adding to landfill.
The TECHNOSPHERE: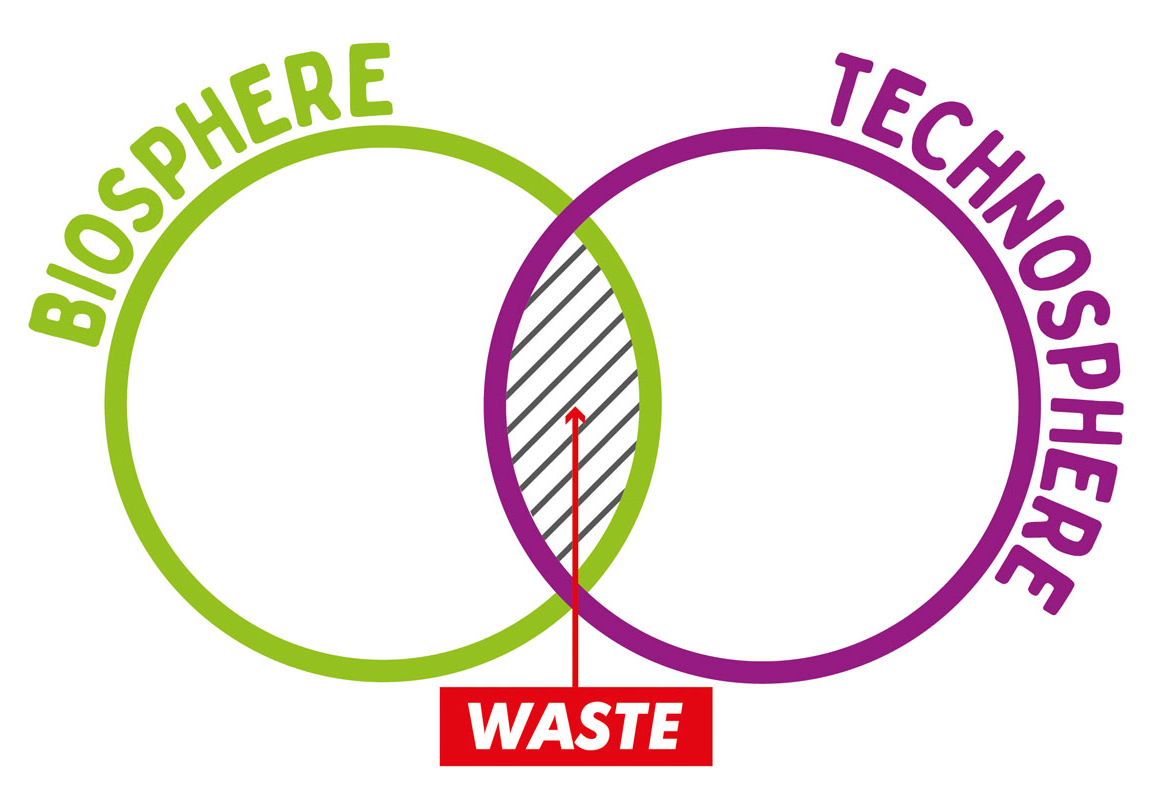 The TECHNOSPHERE:
This is usually man-made, such as metals, plastics, glass. The difference here is at its 'end of life' you can recover the material by melting it down, re-grinding it, re-using it, re-purposing it.
The Biosphere:
This is anything that grows and is made with natural elements that at its 'end of life' it just dies and you can easily put it back in the ground and it will decompose naturally.
When you merge the two, that is when you make waste.
At a strategic level our design team aim to keep the two 'Spheres' separate within Red Paddle Co products, so that at their 'end of life' they are more easily recoverable.
We apply this thinking to a number of our products such as the Titan pump, fins and recyclable packaging.
We inhabit a beautiful world and as lovers of the great outdoors we want to protect it...
We've all seen first hand the impact of plastics in the ocean and our waterways and these are some of the methods we employ to try and lessen the impact on the natural world.
SUSTAINABLE MATERIALS
SUSTAINABLE MATERIALS
That is why from the outset we have considered how we conduct our activities in a more sustainable manner. Where compromises don't have to be made in performance, we will try and take an ethical approach to the Red Original range, reflecting our responsibility as a company to protect the world we are encouraging our consumers to explore.
We know we are only at the start of the process, but we want to continually improve our efforts to decrease our environmental impact. By talking about it we think it encourages ourselves as well as others to do more.
Here are some of the things we have focused on to improve the sustainability of our range: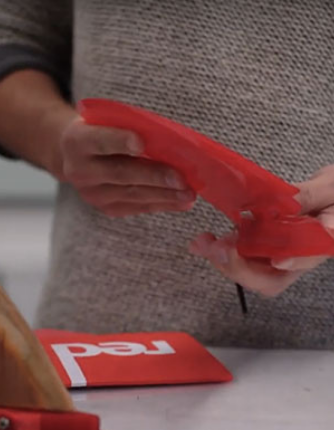 PURE MATERIAL
Using pure materials where we can to allow for ongoing maintenance and improved recyclability. Mixing materials make it impossible to recycle and breakdown the materials to be reused.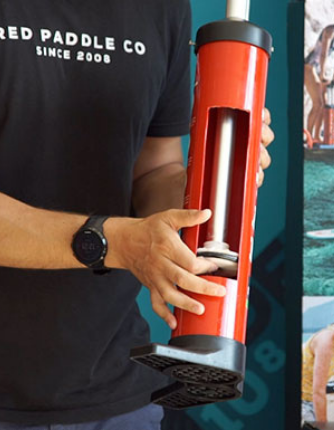 DESIGN FOR DISASSEMBLY
All of the components on the Titan Pump are replaceable so users can easily maintain it to extend its use and reduce waste at the same time. We call this Design for Disassembly, where all componants can be easily replaced so the product lifecycle lasts a lot longer.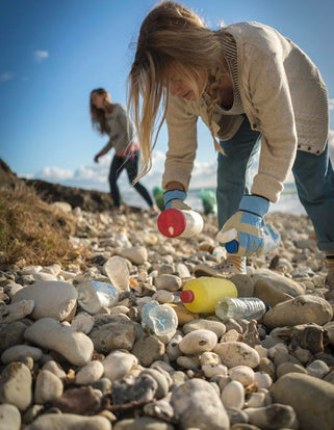 HIGH QUALITY
Building things to last in the first place. No more throwing away cheap coolbags that only last a few uses for us. Our drinks bottle is made from marine grade stainless steel, which is less likely to corrode than other drinks bottles – extending the life of it even if you subject it to salt water regularly.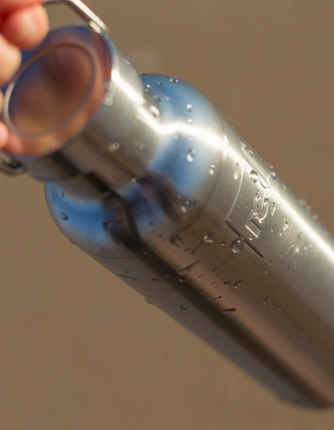 MATERIALS
We try and use more responsible materials, and avoid using the worst toxic materials, so for example we choose TPU over PVC. We don't use unnecessary components and we use ultrasonic welding instead of glue on products such as our deck bag and coolbags which gives a better bond as well as being less toxic.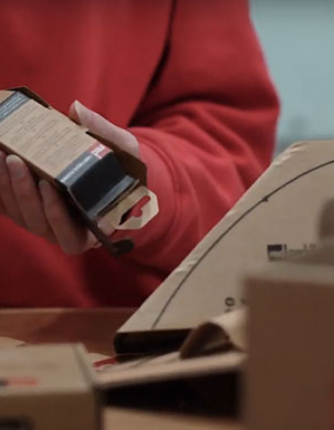 ZERO WASTE
Our board production facility is now 100% waste free. We have tried to avoid the use of single use throw away plastic, and have used less packaging in general. The majority of packaging where we have used it is made from recyclable reclaimed paper or cardboard, and where possible FSC approved recycled card. Our cardboard packaging does not use any adhesives, so no toxins are added through glue. We also try to use minimal ink for printing and are looking to move toward soya-based inks.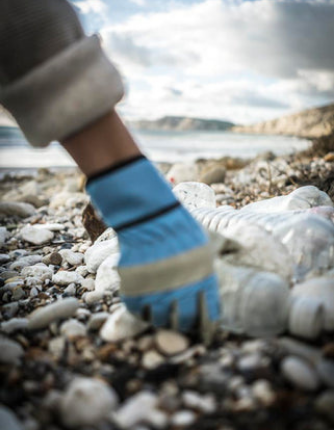 INFLUENCING END USE
80% of the Co2 from clothes comes in the use phase – for all our garments we suggest washing at 30 degrees. Many items like the quick dry microfibre towel have anti-bacterial properties, which means odour is controlled and you can wash less frequently.
Packaging and Production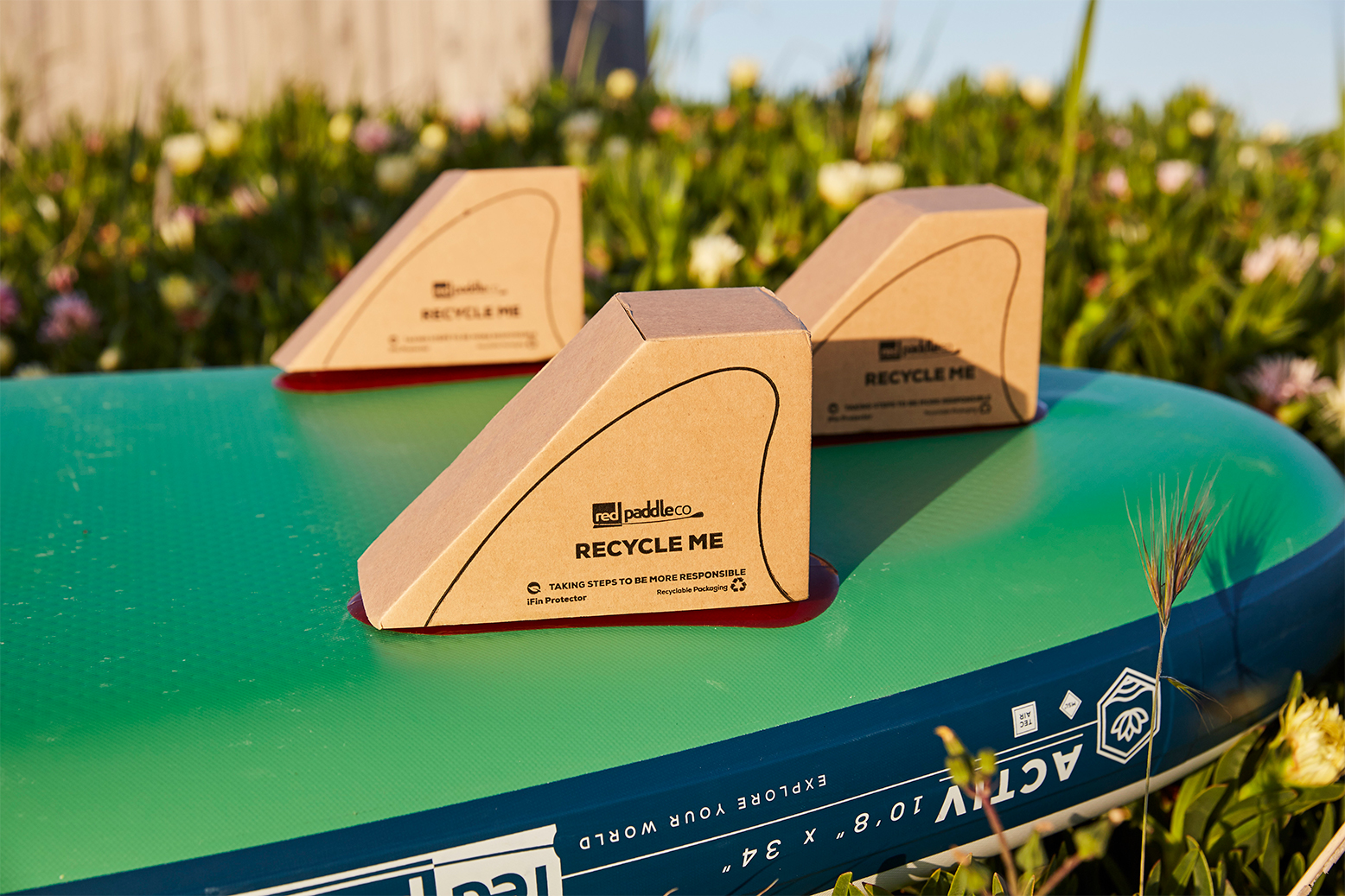 Packaging and Production
Our in-house team of designers are constantly evolving how we approach production and design to reduce waste, adhesives and dyes.
One of our first projects was to remove glue from our packaging and utilise mechanical fastenings. As a second iteration, we want to try and make our packaging completely compostable by looking into grown packaging, soy-based inks and corn starch PE replacements. This year we are aiming to replace the plastic packaging of our paddles and leashes for sustainable alternatives.
While we are not quite there yet, the changes that we have made have pushed us ever closer to our goal of 100% compostable packaging.
Our board production facility is now 100% waste free, our paper and card packaging is 100% recyclable and we have also educated our suppliers about circular economy and are making a genuine difference with the products we bring to the market.
WHAT HAPPENS NEXT...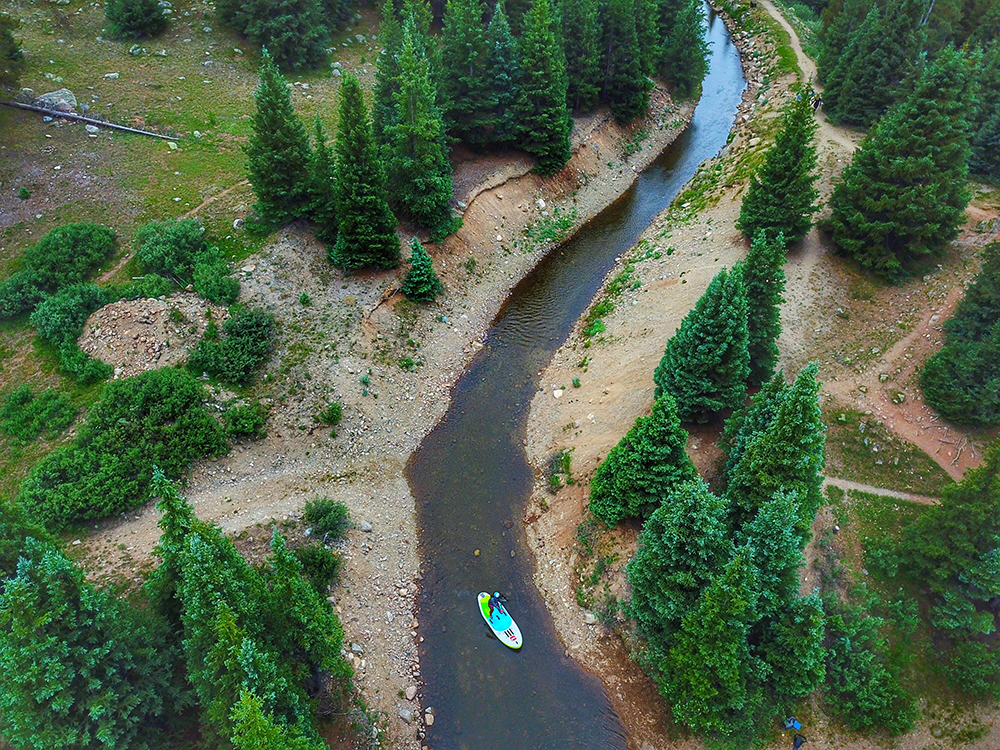 WHAT HAPPENS NEXT...
The area we always emphasise in our design process is "what happens next?"
When making our products in pure material we are able to guarantee that at the end of their current state they can be more easily recovered in the future ready for their next application.
This allows us to be really accurate when it comes to material selection. If the material we want doesn't quite fit, we can modify the form to compensate so we can use it.
When it is not possible to use pure materials, we have to use composites.
All our boards are made primarily from composite materials, however in order to be more responsible we make these boards last as long as possible. And our boards are designed to last.
Built to Last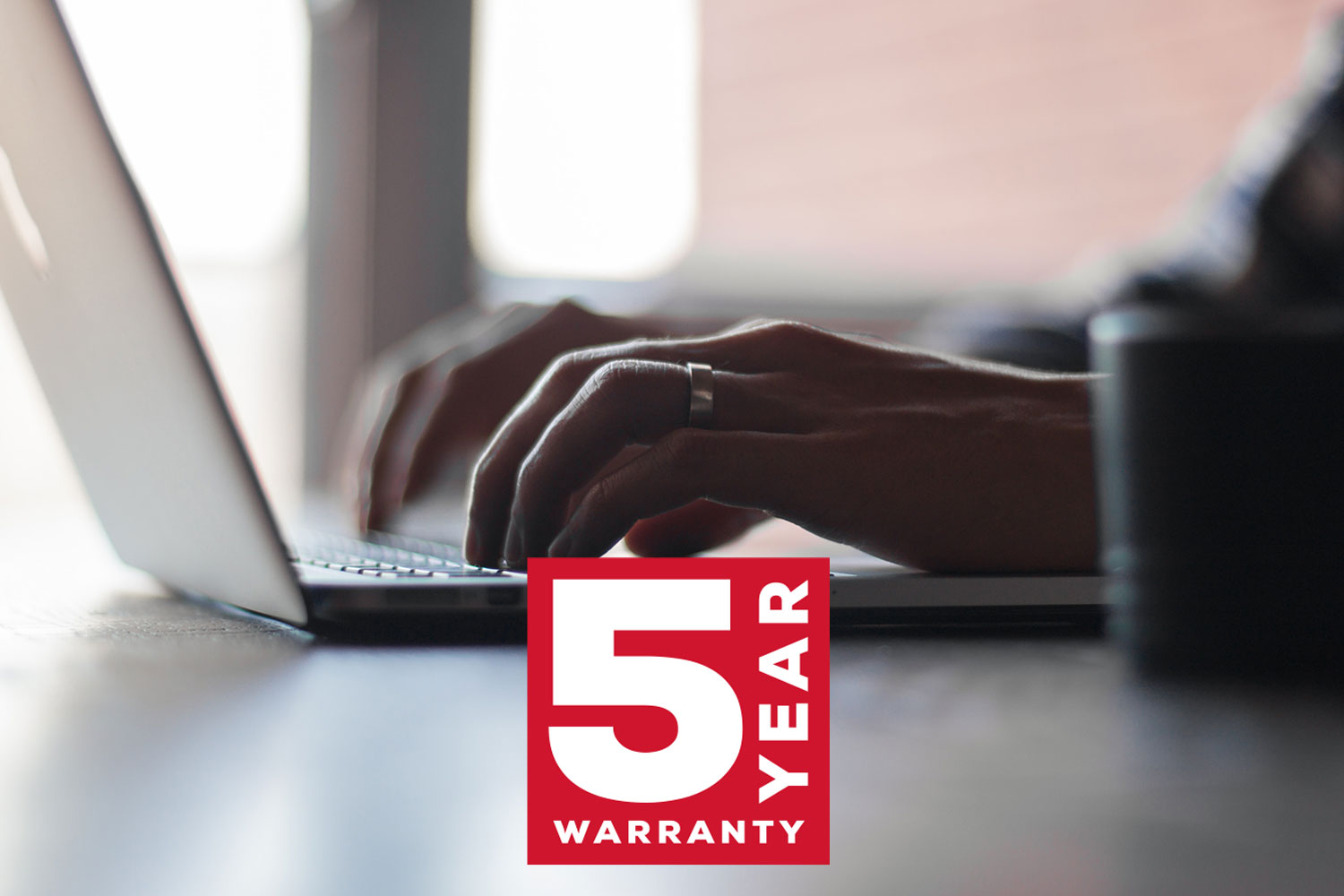 Built to Last
Every board we make is produced in our private facility using a unique manufacturing process and it takes an average of 72 hours to create each paddle board. Using our MSL™ pressure lamination Red Paddle Co boards offer the very best in reliability and durability resulting in warranty rates of just 0.5% globally - that's equivalent to the aerospace industry* - which means our boards are out there being put to the test and are lasting a long time!
At Red, we encourage and support socially responsible activities and campaigners.
Where it all started: The leading authority in driving the conversion to a circular economy.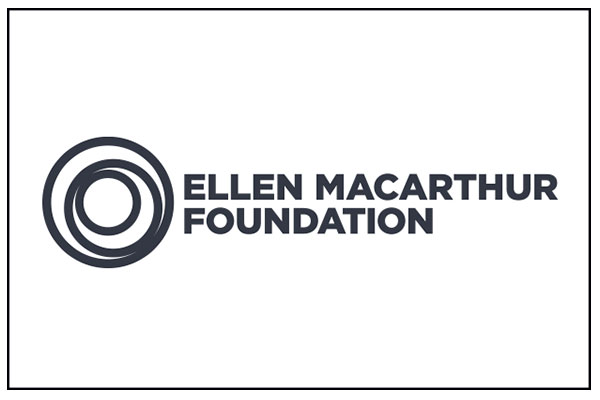 Circulate Magazine: How Red Paddle Co are getting to grips with circular design.