22'0" Dragon MSL Inflatable Paddle Board - Anniversary
22'0" Dragon MSL Inflatable Paddle Board - Anniversary
Sale price

$2,999.00

Regular price

Out of Stock

Our retailers are getting frequent deliveries so please contact your local Red stockist as they'll be able to advise on delivery dates.
Translation missing: en.products.product.in_stock
Translation missing: en.products.product.out_of_stock
Shipping for this item takes 7-10 days
Min Experience
Intermediate

5 Year Warranty
All our 2022/23 boards come with a 5 year warranty, activated when you register your board.

Free Delivery
For any orders over $150 in value, you'll receive free delivery which will be with you in 2-5 working days.

Returns
You can return your items within 30 days of placing your order. Equipment should be un-used and with its original packaging and / or labelling intact and attached to the product. Items which don't have the labelling attached to the product will incur a 10% reconditioning charge which we will notify you after inspection of your return.
If we do not hear back from you within 4 days of contact we will return the items to you. All items are inspected before a refund is processed. Items deemed to be in a poor condition will be returned to you. If any item returned breaches any of the terms outlined in this policy, we reserve the right to return the item back to you in the same condition it was received in.
Description
Sustainability
Care
Material
Tec Air: Pioneering Paddle Board Design
.
At Red Paddle Co, we sweat the small stuff. We're dedicated to providing you with quality, and that's why we're the only inflatable SUP brand that makes boards in its own private facility. We use innovative materials and manufacturing techniques to produce superior-quality products you won't find anywhere else.
Unlike other paddle board companies out there, we never compromise on quality and innovation. We've taken standard inflatable technology and redesigned almost every aspect of it to deliver a truly outstanding board.
Our products are of the highest quality, offering safety and durability that you simply won't find elsewhere. Before any of our board designs go into production, we carry out extensive research and testing to make sure your board performs when you need it to most (we even ran over one of our boards with a tractor…it was fine.) It then takes us 72 hours to make each individual board – that's ten times longer than the industry average. This whole process is know as Tec Air and is how we refine and develop our boards at every stage of production. By focussing in on the key areas of the production process we have been able to identify ways we can improve the end result. Whether it be detailing exactly where and how the layers are bonded or how the rocker curve is applied to the board, no area of the design process is ignored.
It's worth knowing that the key areas of construction are inside the board, two while any two boards might look the same…they can be world's apart in how they're constructed. Our attention to detail on the inside ensures the best experience on the outside.
More Information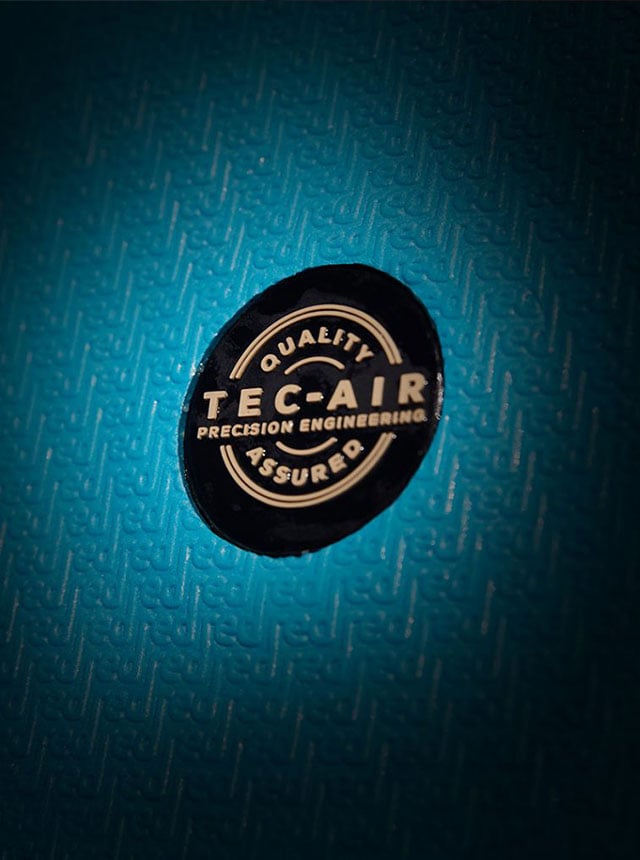 MSL: The Difference Is In The Detail
.
Our exclusively-owned MSL Fusion technology provides unrivalled stiffness, weight-saving stability and a superb cosmetic finish. Together, with our patented RSS stiffening system, we make the most durable inflatable boards on the market.
MSL is recognised as the industry's leading construction process and is exclusive to Red Paddle Co, here's why…
A SUPERB COSMETIC FINISH – All Red Paddle Co boards have an industry-leading cosmetic finish. No wrinkles or blemishes. The boards look cleaner and smoother and even feel better to the touch.
WEIGHT-SAVING BUT STABLE – All Red Paddle Co boards are up to 2kgs lighter than our previous double layer construction. But very importantly they are not too light. If a board is ultra-light it is more affected by wind and current while on the water. MSL boards have a reassuring lightweight feel.
STIFF AT LOWER PRESSURES – Due to the Torsion Stiffness effect all Red Paddle Co boards are stiffer at lower pressures compared to other products on the market. We recommend a pressure of between 16-22psi. Less pumping and more paddling.
ENHANCED DURABILITY – The multiple-layer coating of Red Paddle Co boards is tough and durable. With our third generation of MSL material now in use, our boards are more durable than ever.
More Information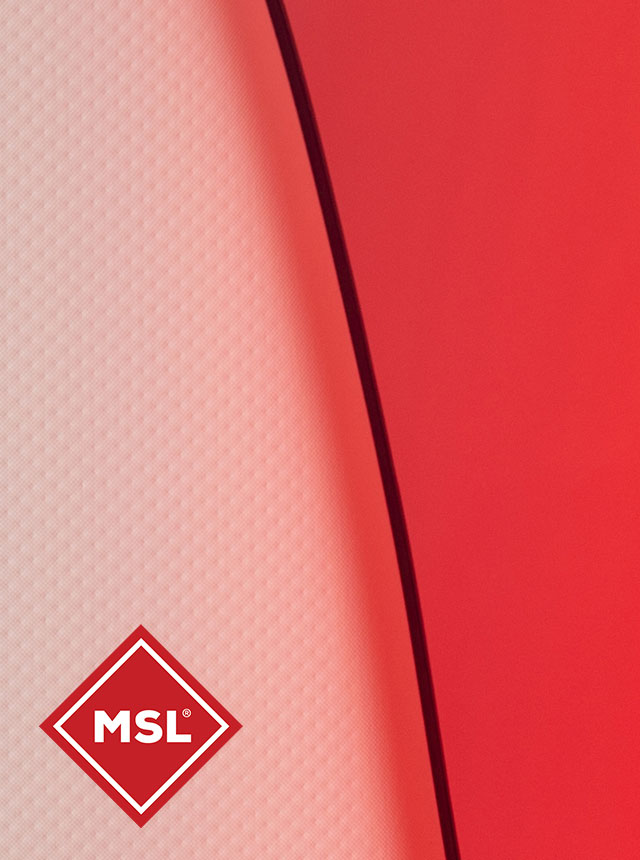 Forward Flex Control (FFC)
.
The revolutionary Forward Flex Control (FFC) is a patented system designed to make Red Paddle Co's 12'6 and 14'0 Elite the most rigid available ensuring the paddler a competitive edge.
Our Forward Flex Control or FFC for short, works by controlling flex from above the top forward section of the iSUP. The all-new FFC stiffens the front section of the paddleboard to remove flex created in sprinting phases of a race. The Forward Flex Control system consists of a two part carbon rod that is inserted before fully inflating the board completely by clipping it into the mounting base on the nose and locking it into the standing area EVA deck base with a lever that puts it under load. The rod then stabilises and therefore stiffens the forward section of the board and eliminates almost all the flex in the nose. When combined with the RSS battens as well as inflation of 20PSI, the result is seriously impressive.
The new FFC system is part of Red Paddle Co's commitment to producing the fast inflatable paddleboards in the world. The Forward Flex Control system features on the Red Paddle Co 12'6 Elite and 14'0 Elite paddleboards.