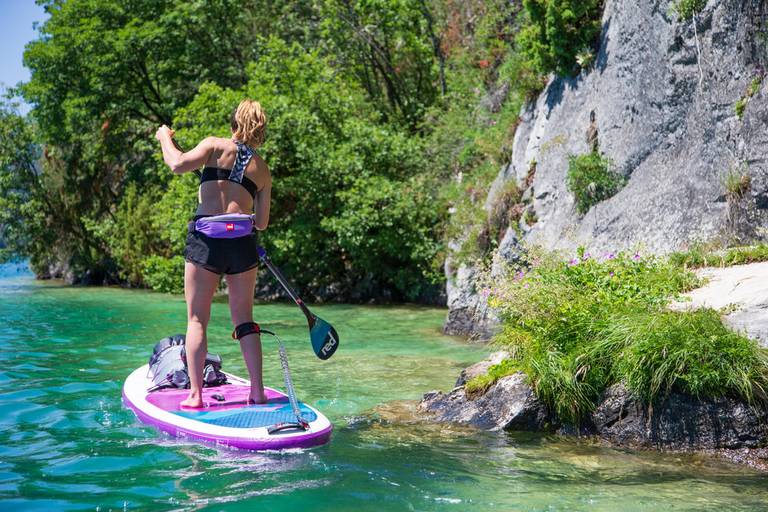 3 Step Guide to Getting Started with SUP
Welcome to the exciting world of paddle boarding! Knowing how and where to get started with your first SUP session is a regular question we get asked so we have put together this quick 3 step guide to help you get on the water as quickly and as easily as possible.
Here you will find three videos which have all the necessary information you will need to get started with SUP. From pumping up your board to setting up your equipment and taking your first steps (or strokes) on the water
GET PUMPED - HOW TO INFLATE YOUR BOARD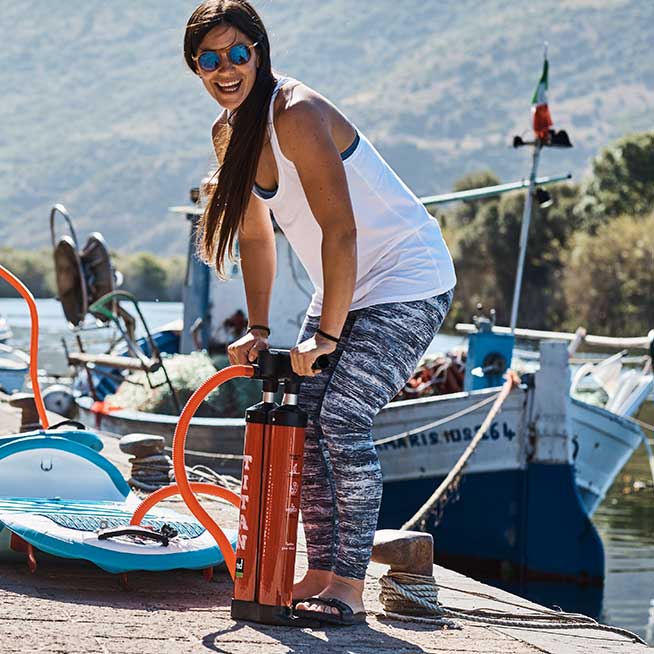 GET PUMPED - HOW TO INFLATE YOUR BOARD
First and foremost when you get your brand new Red Paddle Co board you will want to know how to pump it up. Check out our first video (below) for instructions on how to pump to avoid any unfortunate errors (play close attention to the valve position). You will also learn the best pumping technique to save energy and how to correctly use the Titan pump so you can get the board up to pressure faster than a Usain Bolt can eat a bargain bucket!
SET UP - HOW TO SET UP EQUIPMENT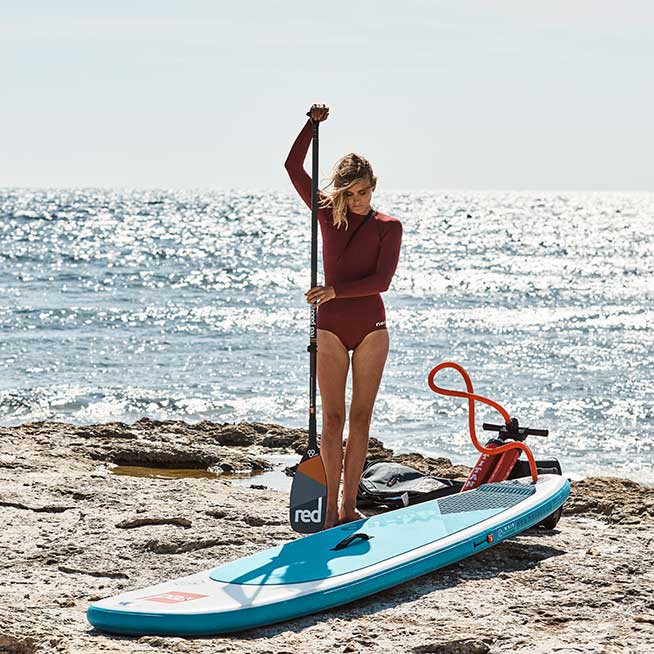 SET UP - HOW TO SET UP EQUIPMENT
Next up, we look at the other items of kit you will need to get out and Explore Your World. The second video talks you through how to set up your paddle to the correct height, how to attach your leash and the best way of getting into the water, so, from day one you already look like a SUP legend.
BASIC PADDLING TECHNIQUE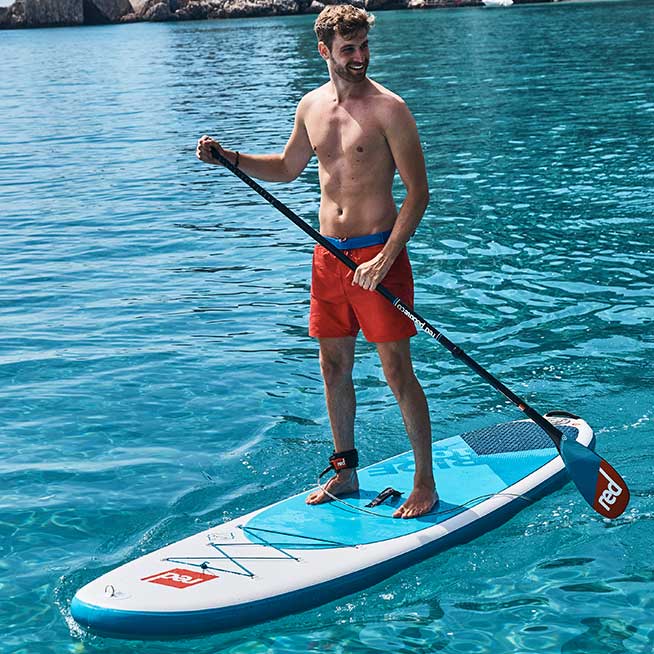 BASIC PADDLING TECHNIQUE
Once on the water, you'll want to know how to propel and steer your new craft like a ninja. The third video in the series looks at basic paddling techniques and how to turn your board around. For a more in-depth guide on how to paddle, check out our SUP Tuition pages which will get you from zero to hero in next to no time, all thanks to the expert guidance of SUP instructor trainer Sam Ross.