IT'S MORE THAN JUST A BOARD
When you choose to buy a Red Paddle Co board, your board is only part of the deal. Every single part of the package is highly engineered and designed to create the ultimate paddle boarding experience.
ATB TRANSFORMER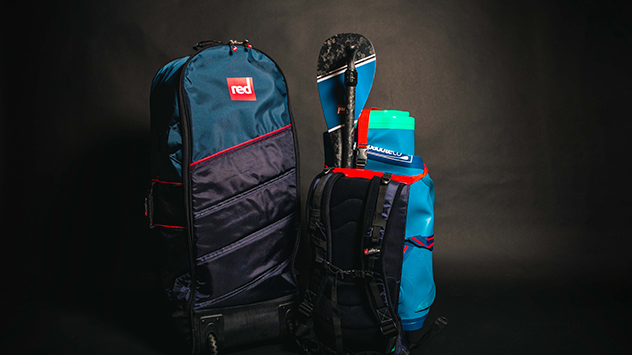 ATB TRANSFORMER
No matter where you choose to paddle, the super-durable ATB Transformer is adaptable to your needs. Adventure and ease of transportability are at the core of what we do at Red .
Unique to Red, the ATB Transformer really is the definitive paddle board backpack, offering everything you could possibly need to make transporting your board as easy as possible. In fact you'll feel equipped to be more adventurous in finding your next favourite paddle spot knowing your bag can handle it. No other SUP brand offers such a high quality, practical bag.
THE TITAN II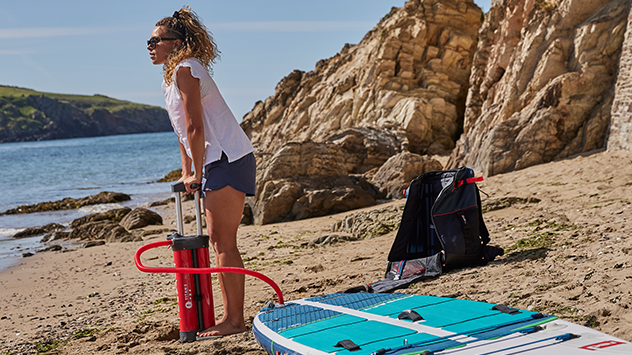 THE TITAN II
The revolutionary Titan II pump from Red Paddle Co has been completely redesigned and reengineered.
You'll be able to reach a higher pressure, quicker, meaning it is much, much easier to inflate your board with a Titan II. You will spend more time on the water and less time pumping. Single chamber pumps don't even come close.
THE FINS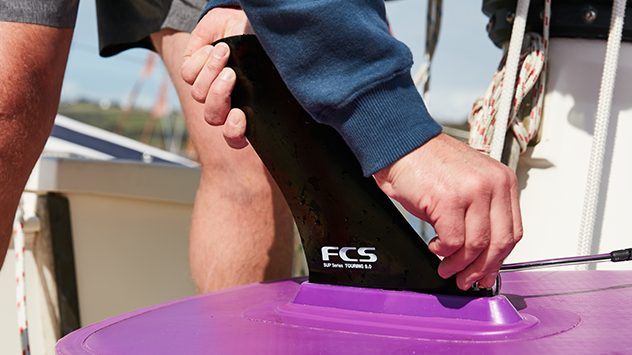 THE FINS
We have tested every fin system out there and chosen only the best for our Red Paddle Co boards. From the indestructible iFin to the completely customisable US fin box, each board has a fin that will perfectly compliment the purpose and design of each board.